Do you know that about 76% of desktop computers operate Windows? This may seem unfair, but it's reality. Because of this, developers create and optimize games for the more widely used operating system. Hence, Windows users can easily play Xbox games through Xbox Play Anywhere.
So, what about Mac users? How can Mac users play Xbox games? Although you cannot play these high-definition video game titles directly, third-party streaming software can be installed to play Xbox games on Mac.
How to Play Xbox Games on a Mac?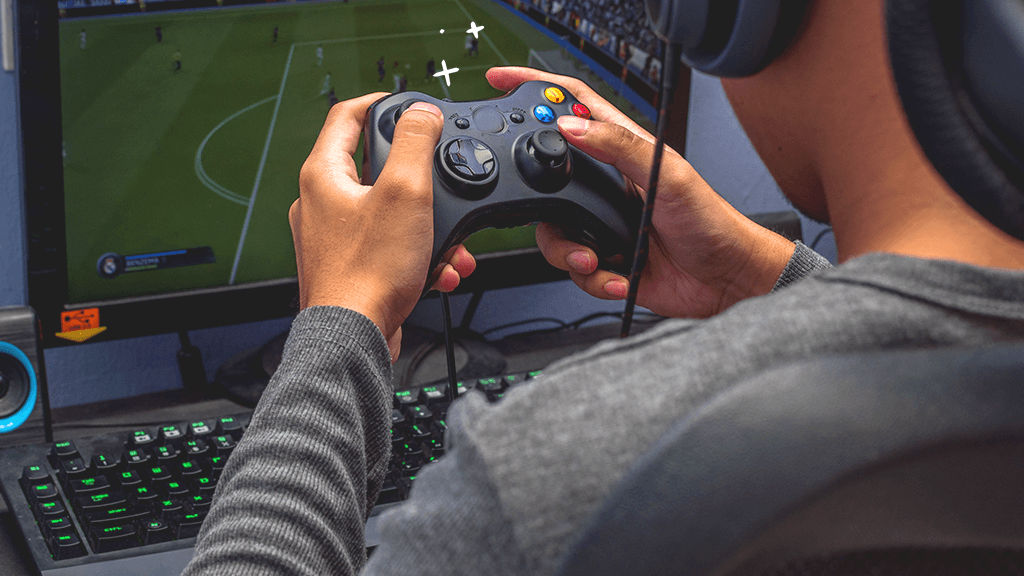 One of the easiest methods to play them on a Mac is through Xbox Cloud Gaming. Microsoft launched this in 2019, and its release made it possible for MacBook users to play Xbox games from anywhere and from any device. However, there are some basic requirements to use Xbox Cloud Gaming. You must have a compatible Apple device, controller, and browser. High-speed Internet 5 Ghz and 10 Mbps speed are highly preferred.
Once you meet the requirements, you can play Xbox on your Mac through cloud gaming by pressing the Xbox button on the controller to switch it on > holding the connect button on the controller to enter pairing mode > go to System Preferences on your Mac > click Bluetooth and choose Xbox Controller from the list > open Safari > type xbox.com/en-us/play and hit enter > log in with your Microsoft account > enjoy playing your favorite games.
Besides this, there are other methods using which you can play Xbox on your Mac. You can get a full lowdown on Setapp's blog, click https://setapp.com/how-to/how-to-play-xbox-on-a-mac.
Now you know how you play Xbox games on your Mac. Let's look at the can't-miss Xbox games of 2023. Add them to your list.
Stranded Deep
Have you ever thought of surviving on a desert island? You can virtually experience this hypothetical situation playing Stranded Deep. The game will test your grit on a tropical island without having to scavenge for water and food.
Stranded Deep is a first-person survival game where you will be stranded in the middle of the ocean following a plane crash. From snakes to sharks, everything will try to kill you. You need to fend for yourself by creating primitive weapons. Discover new ways to stay alive.
Return to Monkey Island
Return to Monkey Island is a point-and-click puzzle and adventure series. The game follows the trials and tribulations of Guybrush Threepwood as he smart-mouthed and swashbuckling his way across a fictionalized pirate-era Caribbean.
The game is known for its colorful character and dry wit. This game is under the direction of Ron Gilbert and offers an immersive environment. The puzzles offer a fine balance between enraging and engrossing.
Pentiment
Pentiment is a game made by RPG specialists Obsidian and is a narrative adventure set in 16th-century Germany. In the game, players take on the role of Andreas Maler, a journeyman artist living in a nearby village and working in an abbey. Maler turns detective after a gruesome murder, and the game is a race against time. Maler must identify the killer before his falsely accused friend is convicted of a crime he did not commit.
The game's manuscript-inspired art style is engaging and has a close adherence to complex themes and historical accuracy. The themes surround religion, myth, and the importance of stories.
Inside
Inside is one of the most popular game titles on Game Pass. The game is unsettling, dark, and unwilling to explain anything to the gamer. It is a wildly inventive game that is short but is designed to be memorable.
Tinykin
Tinykin is a delightful surprise. The game is played by a bug-sized boy, Milo. Milo arrives on Earth and finds that only insects inhabit it. He journeys to unravel the mystery by exploring giant-sized houses and collecting one-eyed creatures.
Tinykin is an excellent game for environment puzzle solvers. It has a lot of similarities with Nintendo's Pikmin series, but far less stressful. Also, the game's features include the tightest platforming levels and don't include any combat.
This is one game you should take advantage of if you want to have a good time.
Death's Door
Death's Door is a game inspired by Dark Souls and Zelda. In this isometric action-adventure game, the players are tasked with collecting the souls of the dead. Players experience a smooth transition into the afterlife.
Players are faced with souls who will not budge. It would help if you ventured into various regions and realms, gaming new abilities to fight those non-budging souls and unlocking new areas to explore as you solve puzzles, battle enemies, and meet a charming cast of characters.
Conclusion
These are only some Xbox games you must add to your life. Of course, there are so many more. If you have your favorites sorted out, mention them below.