The Fortnite Chapter 3 S2 is around its final moments and this is the best chance to grind for XP to complete the seasonal battle pass if you haven't already.
There are many ways to earn XP in Fortnite Chapter 3 S2 and one of the primary sources is by completing quests and challenges. Fortnite Chapter 3 S2 rolls out weekly challenges, that are updated with each passing week of the season and it includes some tasks that players need to complete. Doing so, they will earn a huge amount of experience points (XP) in Fortnite Chapter 3 S2, stepping towards the goal of completing the game's battle pass or BP.
The Fortnite Chapter 3 S2 week 9 quests are here and it has some interesting tasks to offer. One of these requires players to emote on different Imagined Order [IO] airship crash sites. On its successful completion, players can earn a lot of XP in total.
Easy way to emote at different IO airship crash sites within Fortnite Chapter 3 S2
This challenge is very easy and just requires players to visit any two of the airship crash sites of the Imagined Order and perform any emote of their liking. There is nothing complex about this and it is as easy as it sounds in reality.
The airships of the IO were floating up in the sky earlier this season, but as a result of the ongoing conflict, some have fallen down to the ground, courtesy of the Resistance.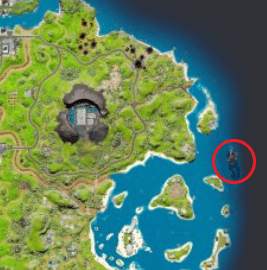 Where are the IO Airship crash sites located in Fortnite Chapter 3 S2?
There are multiple IO airship crash sites in the game and you need to visit two out of all of them. The places where you can find crash sites for the IO airships are;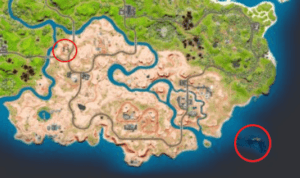 East of Daily Bugle POI, in the ocean

South-East of Condo Canyon, also in the ocean

East of Rocky Reels, along the road

Within the lake located between the Tilted Towers and the Collider

North-West of the Sanctuary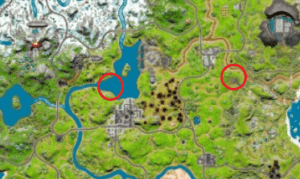 More about the challenge
Choose any two of the five crash sites and visit them. When you reach there, it is better to stand at the centre of the crash site. Now, perform any of the emotes out of your emote wheel. Repeating the process twice in total will earn you sweet rewards like 20,000 XP and will complete this week's 9 quests in Fortnite Chapter 3 S2.
Be sure to follow us for more gaming Guides, How to's and Tutorials.