All the strategic civilization-building genre lovers have probably heard about the famous Age of Empires series. It is a very successful franchise that has provided players with a great gaming experience. The game was originally developed by Ensemble Studios and published by Xbox Games Studios and was initially released back in 1997.
The upcoming and latest title of the AOE series is called Age of Empires IV, which was announced back in August of 2017. It was in November of 2019 at XO19, we first got to look at a sneak peek of what the game is going to look like.
The game is currently being developed by Relic Entertainment while the AOE franchise is managed by World's Edge, which is a Microsoft-owned studio.
Everything was going great up to that point but then the utter silence hit the floor. We haven't heard anything new after that and it has been more than a year. The headlines and the craze thus went a little dull and various speculations arose regarding the game.
But many new and positive news has been hitting this New Year lately, and it was the chance for Age of Empires. Shanon Loftis, the studio head of World's Edge, have shed some brilliant news and information about the game in an official blog post.
Firstly, she mentioned that the on-going progress of AOE IV is great. It looks like they are really happy about their achievements so far with the game development. She also said that the basics of the game are ready and playable and they are playing the game every day in both there Washington and Vancouver office.
Later on, she talked about the difficulty that comes with building a real-time strategy game. Everything needs to be dialed up properly to build separate systems like AI, economy, simulation, rendering, etc. And then it takes a lot of time to arrange them to come together and work.
"But when they do, you suddenly have a game- a game that needs debugging and balance and polish- but the core of the game that you know you're going to ship. And the best part is that it feels like an Age of Empires game."
The above statements tell us that the core game is ready and it just needs the testing and polishing period to complete. This may not sound much but can take a long time to be completed so don't expect to see this game at stores the next month. Loftis also spoke on how hard their partners at Relic have worked by adapting to the current circumstances. Switching the whole work from the office to home was a big move but they did it quite graciously and managed to make the game where it is now via repeated trials and errors.
They haven't released any official statement about the release date as maybe because they didn't want to raise any expectations before the product is properly configured. Still reading and knowing about the current conditions of Age of Empires IV, we may have a release date soon and it can be within 2023.
The latest release from the franchise was not too long ago, it was Age of Empires 3: Definitive Edition in October of last year. The series is currently sharing the headlines with its Age of Empires 2: Definitive Edition DLC called 'Lord of the West', which is to be released shortly within this year.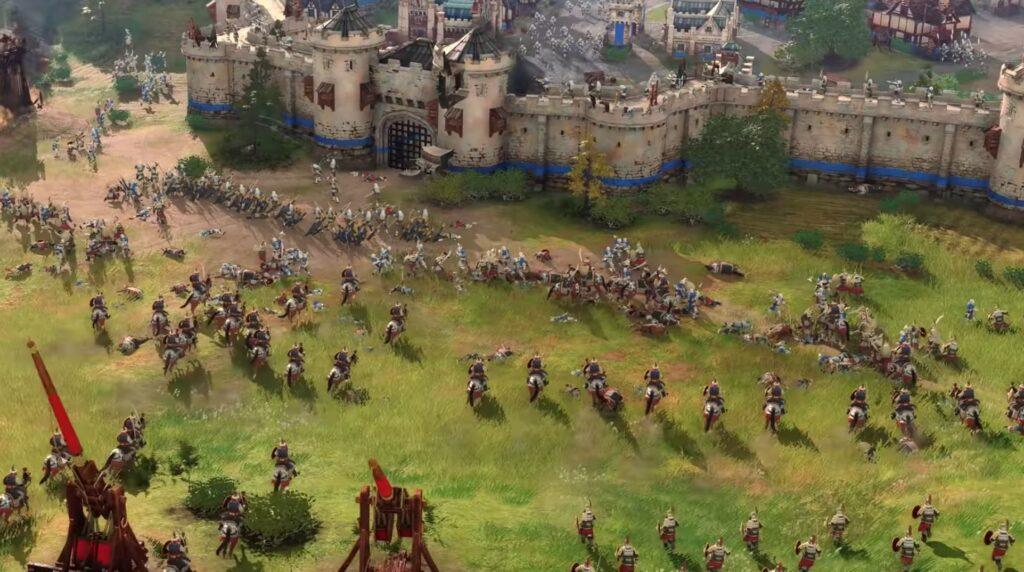 Personally, we love RTS games, it has a certain charm to it and as Loftis previously claimed, Age of Empires IV has the classic AOE feel to it. The effort they have put in during this hard times is outstanding, and though it has been nearly four years since its announcement, I would say a little wait is better than having a botched release of a semi-playable game
.
We will, as always, keep you all updated about all types of gaming-related news, so be sure to follow us! Happy gaming!