Animal Crossing: New Horizons is fun to play the game with a variety of things to do that can ease your find. العاب اون لاىن The game appeals to the appetite of every animal lover out there. And the game also has a little feature that lets players get some use out of their Nintendo Switch Online App.
We have seen the Nintendo phone app serving as a player's solution to voice chat in supported games, and several of the company's products have additional integration features as well. العب وربح  Animal Crossing: New Horizons is one of those games, and the features it supports are pretty useful indeed.
As you know, players utilize their Nook Phone to do everything from design patterns to shop, and if you do some tricks then, a few of these functions are accessible from a player's real-life smartphone. بايير مصر
So, here's a guide of steps that must be taken before the game and phone are linked.
How To Link Up The Nook App In Animal Crossing: New Horizons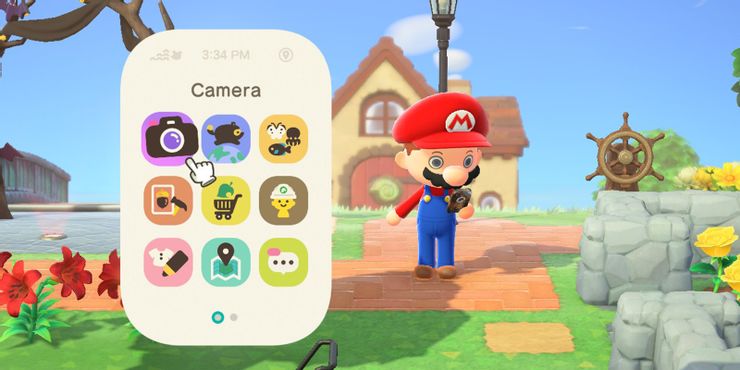 First, install the Nintendo Switch Online App on your smartphone. And once the app is installed players need to launch the app and log in to their Nintendo Switch Online account. Then you need to launch the game, of course in the game the same Nintendo Switch Online account has to be linked.
On the title of the screen press the "- "button which will bring up the game settings. Head down to the "NookLink" and head to the "Upload my play data!" option, and when it prompts about whether or not to connect to the internet, the correct selection is "Yes, please!"
Then after some time, the app on your smartphone will shout that the connection is complete. In the smartphone app, select Animal Crossing: New Horizons option from the main menu. And you will see a similar set of options which are the same as the Nook Phone on their island.
Passport: Players can view information on their active character and other players they've interacted with.
Designs: From here, players can scan a QR code from either Animal Crossing: New Leaf or Animal Crossing: Happy Home Designer. Once scanned, the NookLink app will upload it to the player's game where they can download it and add it to their collection.
Keyboard: This allows players to use their phone to type out messages which will appear in-game when chatting with friends.
Best Friends: Players can chat with their designated Best Friends without having to be in-game.
Reactions: While playing the game, it's possible to trigger an unlocked reaction with this.
Nook Points: Earn Nook Points daily by visiting this option, and then use those points to purchase exclusive items.
Settings: Change some of the basic settings of NookLink with this option.
This is a great little utility for the players who want to stay connected to the game without needing to turn on their switch. For the veterans of the game out there, follow this guide and show your craze.