We finally have some solid news about Chivalry 2 and it is, as expected, going to be released early this year. Chivalry 2 had a release window of 2020 but it got delayed and the initial suspect was the alarming worldwide pandemic. It got a delayed-release time of this year, i.e. 2023, from its original release date.
About the previous delay
Chivalry 2 was first announced during the yearly E3 showcase of 2019. It had a great goal in mind and that is to make its combat more fluid and accessible than its predecessor, Chivalry: Medieval Warfare, that was released back in 2012. The developers' Tom Banner Studios announced the delay to be necessary to develop and tweak their game to its maximum potential. This way, they can make it the 'greatest game it can be' to pursue their ambition of making Chivalry 2 the "true sequel".
Confirmed Release Date
The developers spread the news of the new release date for the game on Epic Games Store's Spring Showcase event. The new global launch date for the game is June 8th 2023 and it will be available on the Epic Games Store. And if you feel like not waiting for that long, you can get a guaranteed PC closed beta access key of 26th-29th March by pre-ordering the game.
Chivalry 2 is coming to PC, Xbox One, Xbox Series X|S, PlayStation 4 & PlayStation 5 on June 8, 2023!
Pre-order on PC for guaranteed access to the Closed Beta March 26-29.

Catch the short announce dev diary here, or watch the long cut on Youtube: https://t.co/gM33dKBIQ9 pic.twitter.com/MCKDSMvTTJ

— Chivalry 2 (@ChivalryGame) February 11, 2023
Chivalry 2 is the successor of the 2012's medieval battle game Chivalry: Medieval Warfare. The game is developed by Tom Banner Studios and will be co-published by Deep Silver and Tripwire Interactive. It is a multiplayer first-person battle game that brings you to the old times of fight, war and combat. The game lets you relive the horrors of battles and the sweet symphony of success through shedding the blood of enemies or yourself's.
The action-packed game has every iconic moment of the era, like storms of flaming arrows, deafening sounds of cavalry charges, and every other exciting battle stuff you see in the movies. Ride on a horseback or travel on your feet into the battlegrounds and lay sieges to castles or set fire to a village or you can slaughter filthy peasants on your conquest of glory. Play to win with your team-based grand objective in a massive 64-player blood sport.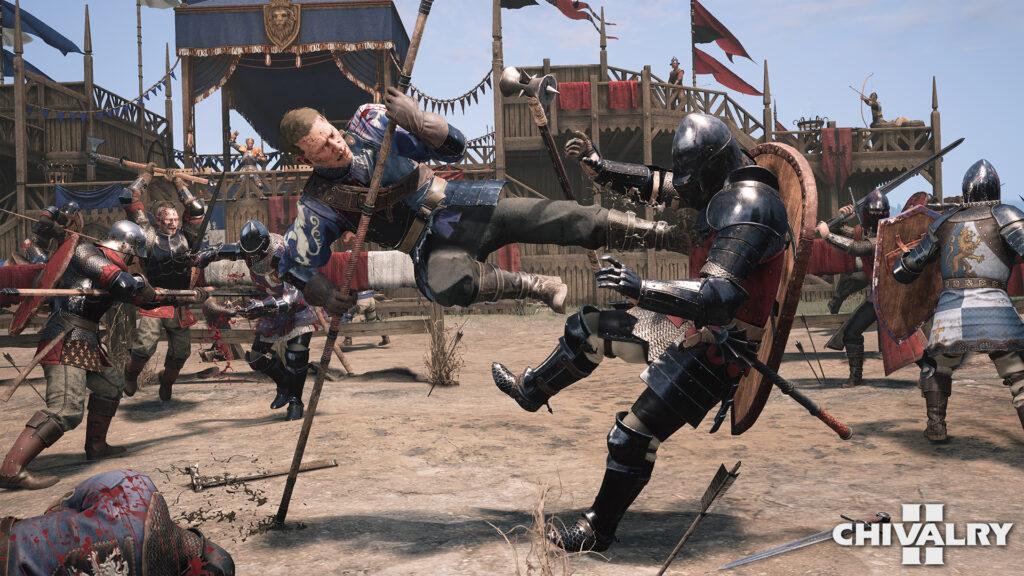 Win your pride through your blade and decide whether you are a heroic warrior or a blood-soaked murderer. Slaughter enemies with your skills and tactics and fight till you lose limbs or bleed out to death. And Oh! Also there are thousands of hilarious new voice lines and the game lets you customize your characters. The movie-like battle experience based on medieval times with enhanced physics and a more fluid and faster combat system. Immersive war sounds, visuals, expanded range of creative choices to make your sole decision of how you want to approach a target.
Our thoughts
Last year's news of delay had made one thing clear about the game that it is going to be more like the developers had planned it initially. The more time on development had allowed them to tweak the game to its maximum potential. More maps and game features will be available right off launch this year which was not likely with the original release date.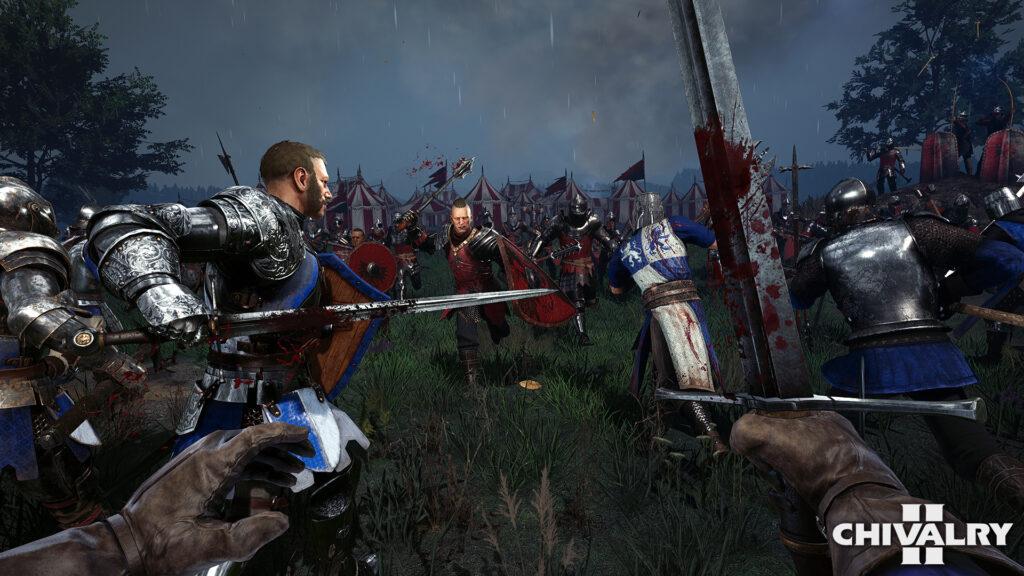 The medieval battle sims are one of the popular genres of games. Some of those like, MORDHAU, Chivalry, Mount and Blade, etc. are popularly played among millions. Chivalry 2 will surely take the crown off these as we hold high expectations with this game.
The game will support cross-platform play with PC, PlayStation 4 and 5, Xbox One and Xbox Series X/S.
Be sure to follow us for the latest gaming related news, articles, reviews and much more!