Cyberpunk 2077 is really having a tough time keeping up with the expectations and managing the mess that they have created. In between the many class-action lawsuits, angry fans, investors, etc. they have tried to fix things with several patches.
This brand new patch is said to be a major one for the game in 2023 and it is currently out for PC, Consoles and Stadia. They shared the information about the patch on their recent tweet on 23rd Jan 2023.
CD Projekt Red briefly talked about the patch to be carrying out some groundworks and progress for the upcoming (yes, there would be many as expected) patches in the near future. Their main focus with this patch is going to affect Cyberpunk 2077 positively. 
Patch 1.1 is out on PC, consoles and Stadia!

In this update, which lays the groundwork for the upcoming patches, we focused on various stability improvements and bugfixes.

List of changes: https://t.co/NlSEKjsax7 pic.twitter.com/WjLcD0SaZk

— Cyberpunk 2077 (@CyberpunkGame) January 22, 2023
The main focus of the patch is to carry out various stability improvements and bug fixes. Some of the interesting and important fixes included in the patch are mentioned below:
(This doesn't include all the fixes but aims for the important ones only. For the entire patch list from the developers, check here)
Performance and Stability
If there's one thing we all could agree on is that Cyberpunk is one of the most 'crashable' games. It would just crash on anywhere and anytime, which does nothing but annoys players. This update will carry out some of the stability issues with major improvements:
Improvements in memory usage of various in-game systems like characters, interactions, navigation, videos (news, tv, etc.), foliage, minimap, devices, AI, traffic and more.

Crash fixes that are related to loading saves, game-opening and closing, Point of No Return or restart, etc.
Quests/Open World
A lot of changes and fixes were made for the open-world aspect of the game, some of them are:
The issue where Judy could teleport underground in Pyramid Song has been fixed.

The issue where it could be impossible to get out of the car during The Beast in Me: The Big Race has been resolved.

The issue during 'Epistrophy' where Delamain would remain silent throughout if the player initially refused to help him has been fixed.

And many others
Miscellaneous
The issue where the saves were getting oversized has been fixed. The already existing save files with excess size has been trimmed (note: this patch won't be effective to PC save files that were corrupted before 1.06 update). 

And more.
Platform Fixes
Various platform-specific fixes involving PC, PlayStation, Xbox, Statdia and Cyberpunk 2077's performance on them, have also been addressed with this update. Some of them are mentioned below:
PC
Playing Cyberpunk 2077 on Steam in offline mode will now award players to obtain achievements.

Crashes related to loading cache on Nvidia GPUs on game startup have been resolved.
PlayStation
Various crash fixes were operated for PlayStation 4

Performance optimization for crowds on PlayStation 4 Pro and PlayStation 5 have been made.
Xbox
Overall Memory usage for character creation, scanning, mirrors, menus, etc. on Xbox One, Xbox One X and Xbox One S has been improved.
Stadia
Concert audio in 'Never Fade Away' will no longer be inaudible.

Corrupted textures on several melee weapons have been fixed.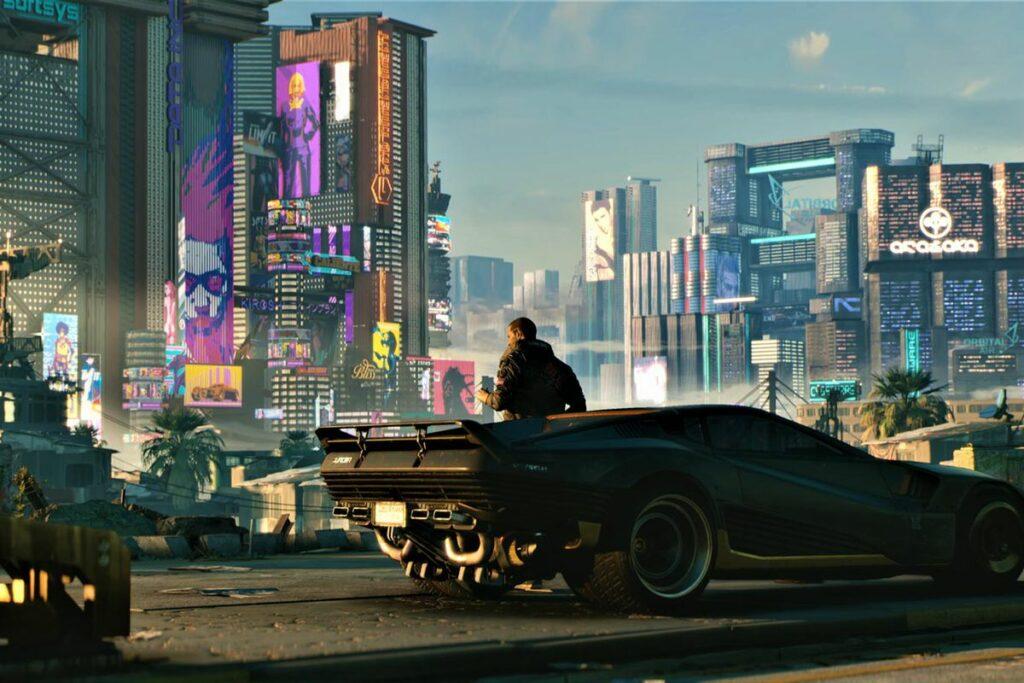 Our Thoughts on Cyberpunk 2077 patch 1.1
We don't know when we will be able to enjoy the game on every platform that it is intended to, without any worries of bugs and glitches. But the progress so far seemed somewhat promising, with all the developer response we can be assured that they are working on it. CD Projekt Red has also mentioned that this is a base of further patches that are to come in the future ( patch 1.2 and so on). We just want to experience the Night City and the life Cyberpunk 2077 offers after the long wait of nearly eight years.
So let us have faith and wait for the outcome. And be sure to follow us for more gaming related content, reviews and articles.