Genshin Impact's new event is up and running and you can also be a part of the wonderful Windblume festival and earn some cool rewards. Genshin Impact has released its 1.4 update patch and it has brought a festival of joy to the game. The 1.4 update patch has brought a brand new character named 'Rosaria', reintroduced the famous Venti banner and has also brought a Hangouts mission. Here is everything you would need to know to participate in the event.
The Duration of the Windblume Festival in Genshin Impact
The Windblume Festival is live now and you can participate just by updating the game and entering your world of Genshin Impact. The duration of the festival is officially scheduled from 19th March 2023 (3:59 Server Time) to 12th April 2023 (3:59 Server Time).
Windblume Festival Special Rewards
This new event is very appealing to players as the rewards are too good to miss out on. Players can earn the Windblume, which is a four-star bow along with secondary Elemental Mastery stats. The passive perk of this is it increases the ATK stats by 16% for a duration of 6 seconds. Also, this is exclusive to this event only, meaning you can't get it anywhere else, so hurry up.
You can also earn up to 1000 Primogems in rewards! This is pretty crazy as collecting them is a little hard during normal game sessions. Primogems are blue and pink-ish looking shiny star-shaped crystals that are used as a special currency in Genshin Impact. They are very useful to
· Refill Original Resin in Genshin Impact
· Buy Wishes packs
· Buy Acquaint Fate or Intertwined Fate in Paimon's Bargains
Other rewards include
Balloon

Mora

Character EXP Material

Crown of insight 

And much more!
Event Exclusive Mini-Games
There are some interesting and interactive mini-games at the festival that you should try and have fun during this festival time. They are:
Bullseye Balloon– A pretty simple 'shoot the balloon' type mini-game where you have to shoot different coloured balloons to gain a point.
Floral Freefall– A gliding challenge set into Amber's course and you have to collect some flower orbs during the challenge.
Ballads of Breeze– A music game where players have to play some combined chords to gain points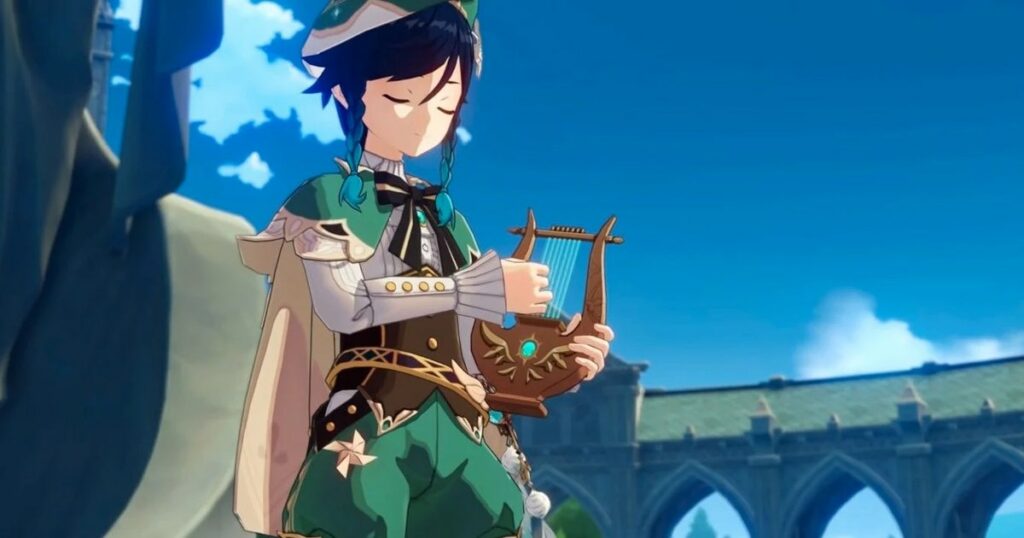 Windbllume Peculiar Wonderland Domain
If you are craving for a new domain to enter and clear out, the Windblume Festival allows you to fulfil your desires. A brand new domain will be accessible from the start of the event named 'Windbllume Peculiar Wonderland Domain'
Anectodes- Exclusive Event Quests
Anectodes are the quests that are available during the Windblume Festival and they are event-exclusive. The Anectodes is divided into four acts, with a new one releasing every day at a three-day interval. The Schedule is:
Ode to Flower and Cloud- 19th March 2023 to 5th April 2023 [3:59 Server Time]

Ode to Flower and Cloud

Those Hard-to-Reach Places

Quiet, please, this is a library!

Massive of Cloud and Fog- 22nd March 2023 to 5th April 2023 [3:59 Server Time]

Realm of Fog and Wind: 22nd March 2023 to 5th April 2023 [3:59 Server Time]

Dream of Wind and Flowers: 22nd March 2023 to 5th April 2023 [3:59 Server Time]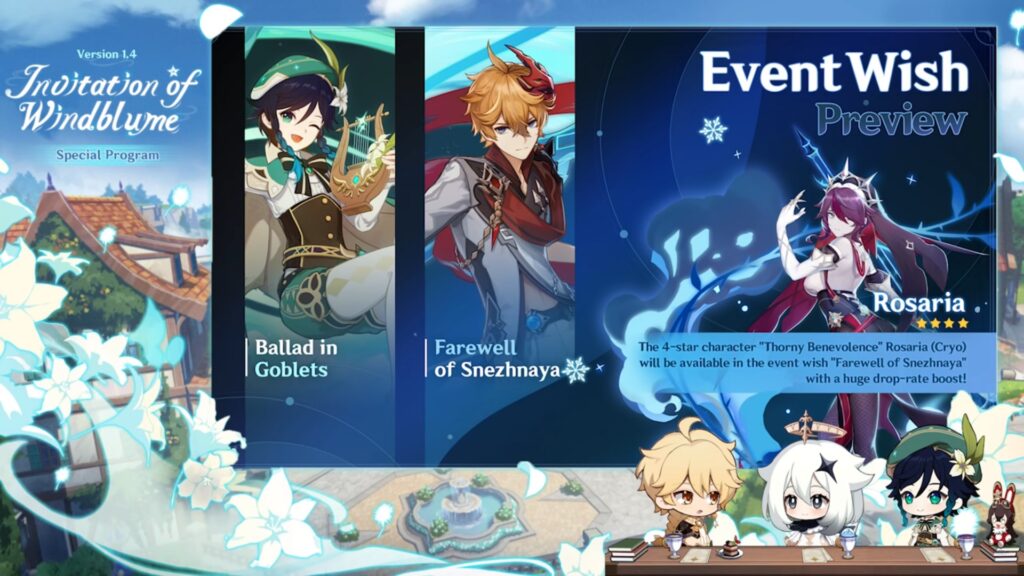 We hope this was offered some help to you regarding the new and exciting event. Be sure to follow us for more Genshin Impact Guides, How to(s), Tips and Tricks, etc!