Elden Ring is a brand new open-world, Role-playing, action game developed by the well known From Software. The hand has been released globally today as of the official launch date and it has already made a pretty large fan base. The game has scored well points from the gaming critics and it has been widely loved even before its global release. This just makes you realize how good this game is and we are glad to provide an early guide for Elden Ring to obtain the Spirit Calling Bell. Here's how you can get it.
What is the Spirit Calling Bell in Elden Ring?
The Spirit Calling Bell is one of the coolest features in the game. Just as its name suggests, players can utilize it to summon spirits to come to their aid when necessary. You can summon some friendly monsters and NPCs through this Spirit Calling Bell in Elden Ring. All you need to do is collect some Spirit Ashes, which works as fuel to this device.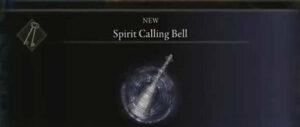 How to get the Spirit Calling Bell?
You don't have to do anything crazy to get one. But there's a decent chance that players might miss out on the opportunity to grab it. So carefully follow this guide.
Open your map once you enter the main world and locate the "Church" situated at the North of the Stranded Graveyard. Head to that location and follow the east direction that leads you up to the main road. Players then need to follow this path for a while until they react to the Gratefront Ruins. Once you take a rest at any of the sites of grace at either side, 'Melina' will appear in front of you.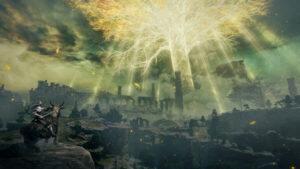 From there, Melina will propose an exchange of your horse, Torrent. Accept the offer and return to the Church or Elleh Site of Grace. Skip the night hours and Renna, who is a Witch, will appear.
Players are required to advance a conversation with her and at the end of it, she will offer you Lone Wolf Ashes and the Spirit Calling Bell. As Elden Ring is an RPG, you will have the options to either accept or reject her offer but it doesn't matter what you select, you will be getting the rewards either way.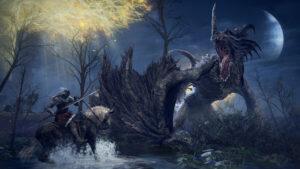 There is an alternative way to get the Spirit Calling Bell in Elden Ring. You can purchase it from the Twin Maiden Husks in the Roundtable Hold, along with the Lone Wold Ashes. But you have to wait for Melina to give you access to it.
This concludes today's guide, be sure to follow us for more gaming Guides, How to's and Tutorials.