Epic Games Store is serious on expanding its virtues and be one of the leading online video game distribution services in the world. Epic Games Store is much bigger than what it had initially started with a few years earlier. The launcher that became popular just for Fortnite has built up its own new reputation in the gaming industry and it is here to stay.
Epic Games has improved a lot on its marketing and widening their library into a bigger spectrum. Their generous strategy of giving away weekly free games also worked like a cherry on the cake. Their game library is now in a much decent shape and they are looking forward to increasing it more. To keep up with one of the largest competitors like Steam, that has a humongous game library, they need to up their game by a notch.
If you have stayed closer to Epic Games in a while, you'd know that the store has started including many exclusive games that attract major user traffic to their site. These are mainly on their PC exclusives like Fortnite (obviously), Rogue Company, Hitman 3 etc. The list is not a long or major one but that is a problem going to be solved soon.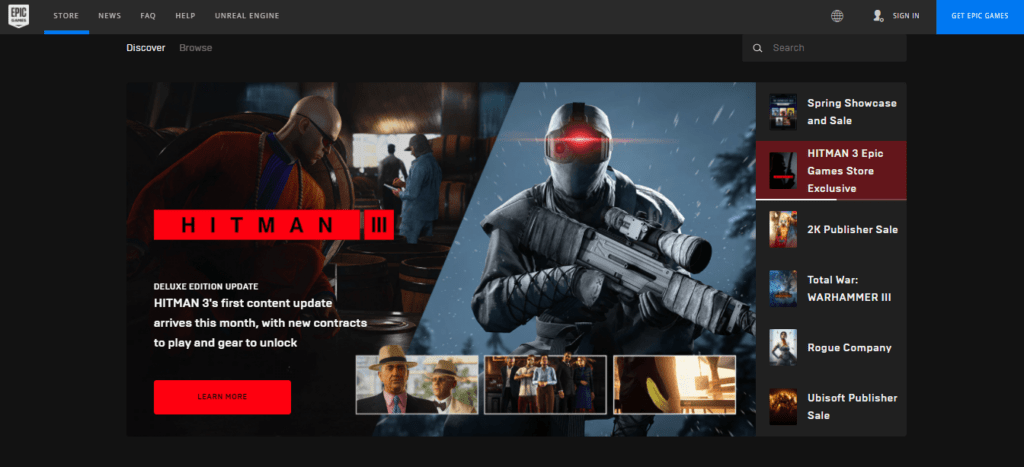 Epic's Plan on including more Store Exclusives
According to sources, Epic Games are revamping their strategies to sign full or timed exclusives on their store. One of their spokespersons laid this information with PC Gamer that Epic Games are going to pull off more exclusive titles within 2023 and 2023. This number will exceed their previous stats will more than double the quantity.
Epic Games previously had released many exclusives, timed and full, under their belt and currently has about 21 exclusive titles announced. These ones are yet to be released and the possibility of this number being increased by six times is what can be expected. Some of the known exclusive titles are The Wolf Among Us 2, Saturnalia, and many games from the developers of Last Guardian, Control, etc.
What's the point?
The motto behind all these is obviously a reason to grow as a company and expand the business and also to help the game developers who have worked the most on their digital off-springs. Many developers are loyal to the competitor in the market, Steam while many are rooting for Epic with an open heart. Distribution services charge up a hefty cut on sales profit that often hurt the developer's profit margins. They should be the one getting more money from the product they have developed.
On a previous interview with GameSpot, Tommy Refenes (developers of Super Meat Boy Forever) told that he thinks Epic Games' 88/12 split of sales cut is a very generous offer that will draw many developers to the programme. He also mentioned that Steam's 70/30 split of sales cut was very great indeed and had benefitted him and other developers. Steam helped games and developers throughout the years and hardly had issues, whereas Epic's new scheme is drawing more attention to it as it is more 'developer-friendly'.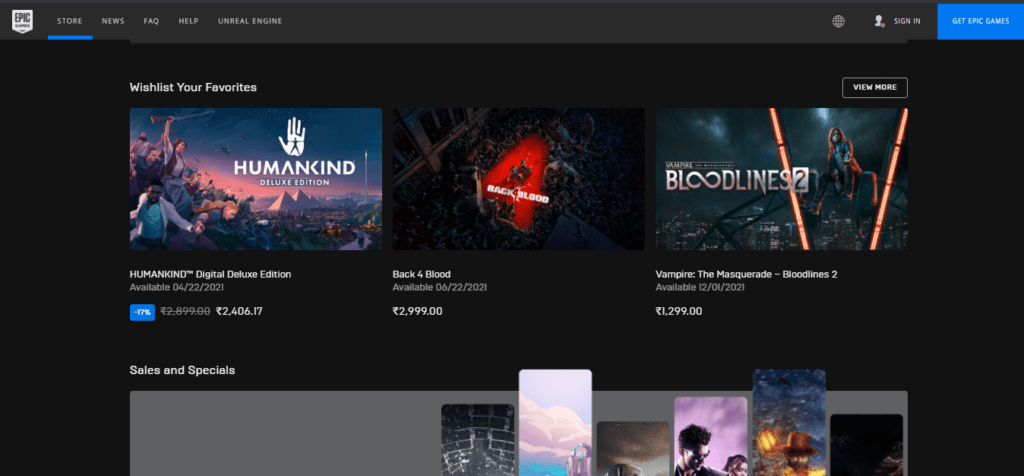 Our Thoughts
It is nice to see developers getting what they deserve and not getting screwed up by major distribution company subconsciously. This will only result in a positive outcome by helping developers to give their game a platform while earning a more adequate cut. The whole process will favour video game development in general and inspire more indie and big-time developers to have the opportunity for themselves.
It will be interesting to see how other distribution services, mainly Steam, will respond to this. Either way, it's a win-win for the developers. Be sure to follow us for gaming-related articles, news, reviews and much more.