The long-awaited Evil Genius 2 has got an official release date and we have a lot to talk about it.
It was last year when we first got a sneak peek on Evil Genius 2 with an official gameplay trailer at PC Gaming Show. Throughout last year we got more in-depth insights on the game. The only thing that was not available to the public was the release date for the game.
This new year has brought so much good news and along with that has come to the release date for Evil Genius 2. The developer Rebellion has announced that the sequel Evil Genius 2: World Domination will be releasing on Steam on March 30th 2023.
About Evil Genius 2: World Domination
Evil Genius 2 is the sequel to the original game 'Evil Genius' that was initially released back on 28th September 2004. The game is a satirical spy-fi where the player becomes to be the criminal mastermind by playing as one of the four Evil Geniuses. You get to construct your base, defend your territories and defend your criminal organization from the Forces of Justice to achieve absolute global domination. 
The game is being both developed and published by Rebellion Developments and Rich Edwards is working as the lead designer for the game.
What can you do in Evil Genius 2?
There are a lot of things you can do in your criminal life in the game. This includes: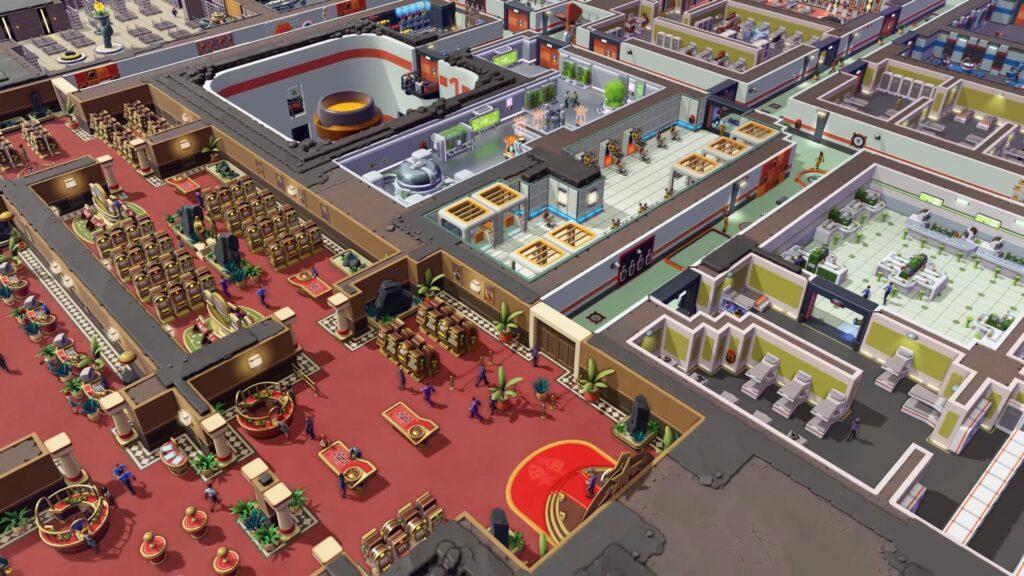 Cruel Construction– Build your own paradise to conclude your deeds in the game. This will be your hideaway where you can construct it to be as hazardous as you want to defend yourselves.
Atrocious Anti-Heroes – Your group of minions won't be able to handle the workload when the operation grows in size. You would need compatible subordinates in your force and this is where these Anti-Heroes come to the show. You can create these new specialists to help further your evil plans and operations. You can recruit more powerful Henchman, multiple in numbers, to go with your style.
Dastardly Devices– You may be the criminal mastermind in the game but the actual villain in this game are the agencies that work as the 'Forces of Justice'. Do research to bypass their attacks and develop a series of trap networks that will work in your favour. These traps include some of the well-known ones like 'The Venus Fly-trap' and the 'Pinball Bumper' that apparently sends them to the sky. You can use multiple traps of different calibres to combo your traps to banish the unwanted intruders.
Nefarious Plots– Your normal plans in the game include the usual stuff like selling the British Royal Family, Kidnap the Governor of Maine, Bake Alaska quite literally and many other potential objectives counted in hundreds.
New Release Date Trailer
Evil Genius 2: World Domination has just received its new Release Date Trailer and it is just a few days away from making us the king of our own worlds.
Our Thoughts
We are really excited for Evil Genius 2: World Domination and are looking forward to laying it. After sixteen years, the fans of the Evil Genius games are receiving something they have wanted for a long time. So be sure to check the game out for yourselves on 30th March 2023.
Follow us for more gaming related articles, news, reviews and more.