FIFA 21 is a football simulation video game published by Electronic Arts as part of the FIFA series. It is the 28th installment in the Fifa series, and was released on 9 October 2020 for Microsoft Windows, Nintendo Switch, PlayStation 4 and Xbox One. Enhanced versions for the PlayStation 5 and Xbox Series X and Series S were released on 3 December 2020, in addition to a version for Stadia
Sergio Busquets was arguably one of the best defensive midfielders of the game in the past decade and also one of the players from the La Masia who formed an incredible Barcelona team. The gang went on to win everything thrown their way. In honor of such legend, EA Sports has now come up with Sergio Busquets' Moments card, which is a 90-rated CDM in Fifa 21.
Requirements for this 90-rated CDM Card in Fifa 21:
FC Barcelona Players: Min 1
Team Overall Rating: Min 85
Team Chemistry: Min 70
Number of Players in the Squad: 11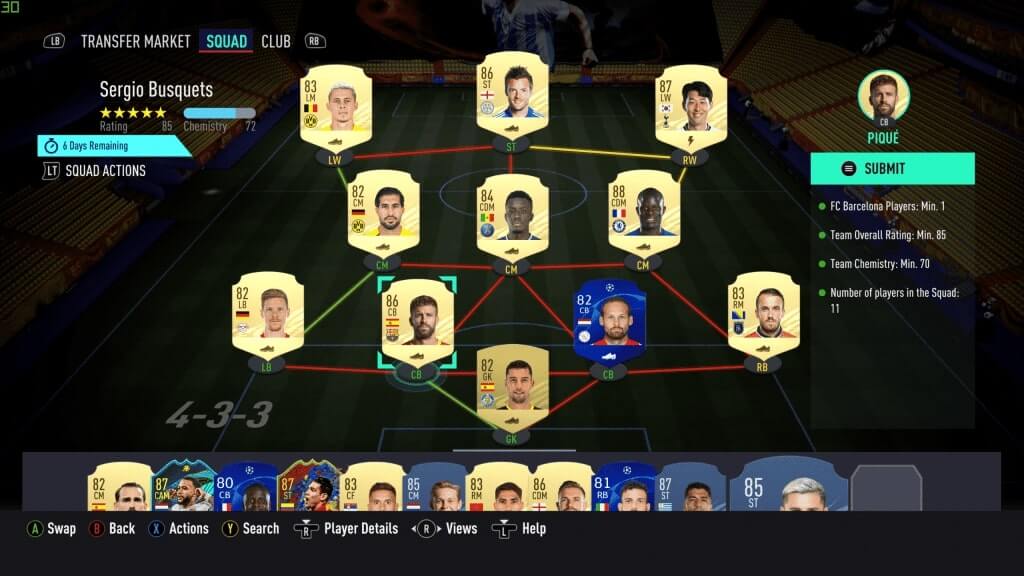 You only need one 85-rated squad for the 90-rated Sergio Busquets Moments card. This SBC card is cheap if we compare it with other SBCs coming out. If you are one of the few players who have a Spain or La Liga-centric team, then go for the SBC.
Coming to the features, Sergio Busquets has a very good height of 6'2″, which will be very effective in winning the air balls. He also has a high defensive work rate and a medium attacking rate which makes him a perfect CDM. بطولات رونالدو مع البرتغال He has a defending stat of 87 along with 83 physical, which makes it tough for opponents to go past him.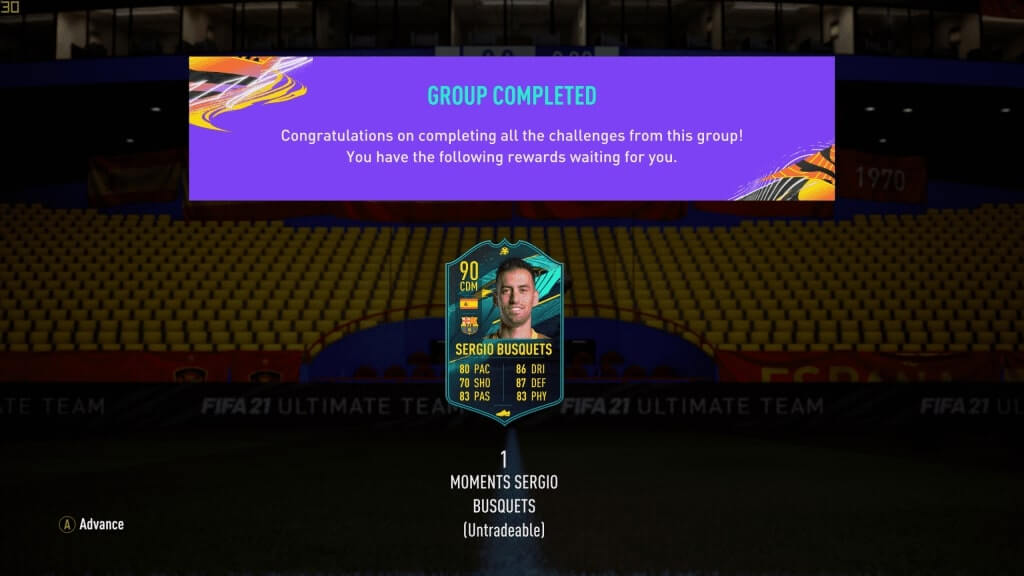 His short pass is at 92 and a decent long pass of 86. His ball control and composure are also excellent. He also has a team player trait. Previously, the 87-rated base version of Busquets' card in FIFA 21 has 42 paces, making him very ineffective in the game. لعبة الاحجار الفرعونية But, EA improved his pace and has doubled it in the moment's card, which makes him one of the best CDMs right now in the game.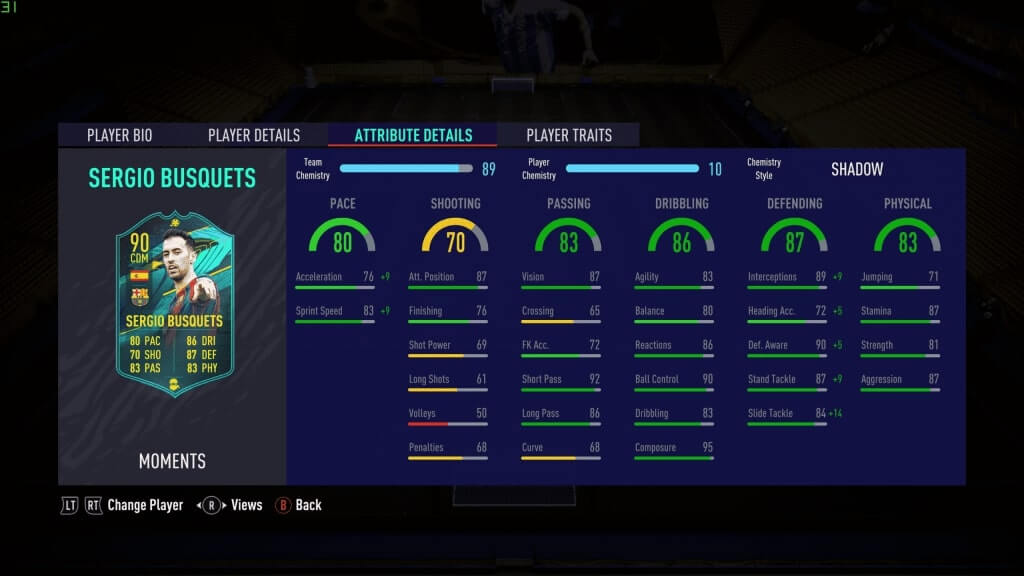 The final verdict: The SBC is quite cheap and getting one of the best CDMs in the game for an 85-rated squad is an absolute bargain. Even if you can't fit him in your team, you can put him into other SBCs as well, which makes it a win-win situation for everybody. استراتيجية الروليت في التعليم