Some of the popular choices in the Xbox Game Pass library is the Final Fantasy franchise. People love the game and many plays the title daily. This article will concern them in a very positive way.
What is 'Xbox Game Pass'
Xbox Game Pass is a Microsoft initiated programme for a video game subscription series. It can be availed and used for platforms like Windows 10, Xbox One and Xbox Series X/S consoles. It is a monthly based subscription service that allows access to customers for more than hundreds of video games.
As long as you are paying the monthly fees, you can download and play any available games as much as you want. This way you don't have to individually buy each game on the store. This also offers many other perks like heavy discounts on games, early access to certain releases, etc.
As we all know in XO19, Microsoft talked about their plan of adding ten titles of this Final Fantasy series. But as of January 16th 2023, we only have given access to four of them. These games are: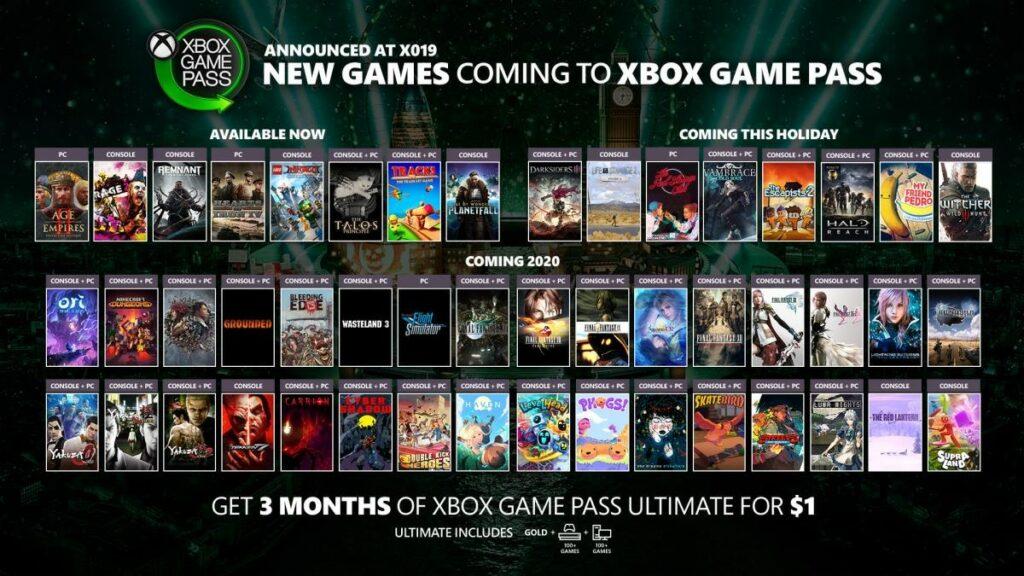 These are the four titles that are currently available and the library is still short of the other six that were promised. There are a total of fifteen main titles in the series if we exclude the remastered and other versions.
But according to some latest official information, we are relieved to hear that more Final Fantasy games are going to arrive in 2023 and onwards. This piece of information has been provided by a Microsoft Spokesperson himself in a conversation with TrueAchievements.
They mentioned that they have been working to fulfil their goal and promises as of XO19. They worked on this throughout 2020 and are looking forward to 2023 and beyond for more of such implementation.
About Final Fantasy
Final Fantasy is a Japanese scientific fantasy-based RPG franchise that has been created by Hironobu Sakaguchi. The initial game was developed and currently owned by Square Enix. The game has been also published under some of the publisher giants like Electronic Arts (EA), Nintendo, Sony, Squaresoft, and more.
The first title of the franchise was called Final Fantasy and was released back on Dec 18th 1987. The latest release under the series is Final Fantasy VII Remake, released on April 10th 2020. It has been in the mind of RPG and classic game lovers for decades and has developed a royale fan and player base for the time being.
Currently, the studio Square Enix is working on Final Fantasy XVI, which doesn't have an official release date currently. It may arrive sometime in 2023 or 2023 allegedly.
The rest of the six titles 
The rest of the six titles among the previously promised ten are soon going to pop up in the library in 2023 and beyond. The name of those six titles are:
Our Thoughts on Xbox Game Pass
The latest piece of the official statement had no reason that could clear out the delay in the process but it sure does provide hope and sheds some light on the ongoing process. The enormous and growing popularity of the franchise is here to stay for a long time. 
The whole 'Xbox Game Pass' itself is a great initiative as it provides a huge library of available games that the subscriber can play. One doesn't need to own every single one of them so it is easier to sort out their likings by trying out said games. The other available perks are also nice to accompany subscribers in certain ways.
It is nice to see the game itself doing so well even after so many years and the Xbox Game Pass' future plans to bring impactful change in the ways we play the game today.
Be sure to follow us to stay updated on gaming-related news, articles, reviews and more.