Fortnite Chapter 2 Season 6: Primal has been a great success overall. This season was successful in bringing great and exciting content for the game that was not typical of a game like Fortnite. The developers did a great job in the cosmetics department of the game too, with the Lara Croft, Neymar, etc. skins the bar for good skins and cosmetic items in the game is raised.
One of the recent implementations of a collab type skin is the Aloy skin, from the famous game Horizon Zero Dawn. The protagonist of Horizon Zero Dawn has managed to make her way to the Primal battlegrounds of Fortnite and gaming fans are thrilled. The question now arises on how to get this Aloy skin for yourselves and what are the other exciting things about it.
Who is Aloy?
Aloy is the female protagonist and the only playable character in the game, Horizon Zero Dawn. She is a brave, machine hunter with unparalleled skills and Fortnite players can play as her now. The game's recent release on Epic Games Store only marks this collaboration as a great move by the Epic Games and game developers.
How to get the Aloy skin in Fortnite?
As of now, players can get the Aloy skin, along with her emotes, custom loading screen, etc in the Aloy bundle. The Aloy bundle is available at Fortnite's in-game shop starting from 15th April. The default Aloy Skin resembles the protagonist from the actual game and provides a hunter feel to complement Fortnite C2 Season 6's Primal theme. 
PlayStation players have some more gifts and bonuses like the Ice Hunter Aloy Style is exclusive only to the PlayStation 5 players. Fortnite is also hosting an exclusive Aloy Cup Event for all the PlayStation 4 and 5 players.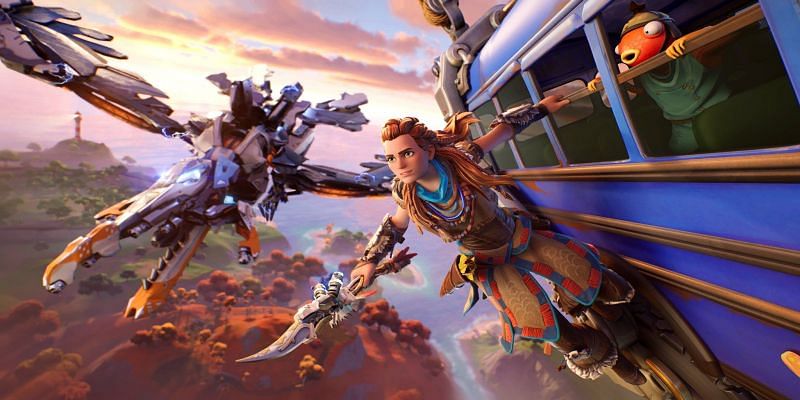 About The Aloy Cup Event and Upcoming Events
This is an associated and exclusive event for PS4 and PS5 players. The Aloy Cup is a Duos tournament where the top-performing Duo from each region will win the free reward, i.e. Free Aloy Bundle collection. 
The event is a points-based tournament where the top duo of the region will be selected according to the teams that have the highest scores. A tip for interested players in this tournament is that eliminations using Bows in the game will reward players with more points. The bow is Aloy's signature weapon from the actual series so it only makes sense that way. All participating players have to be at least pf level 30 or above. Participating individual's account must have two-factor authentication enabled.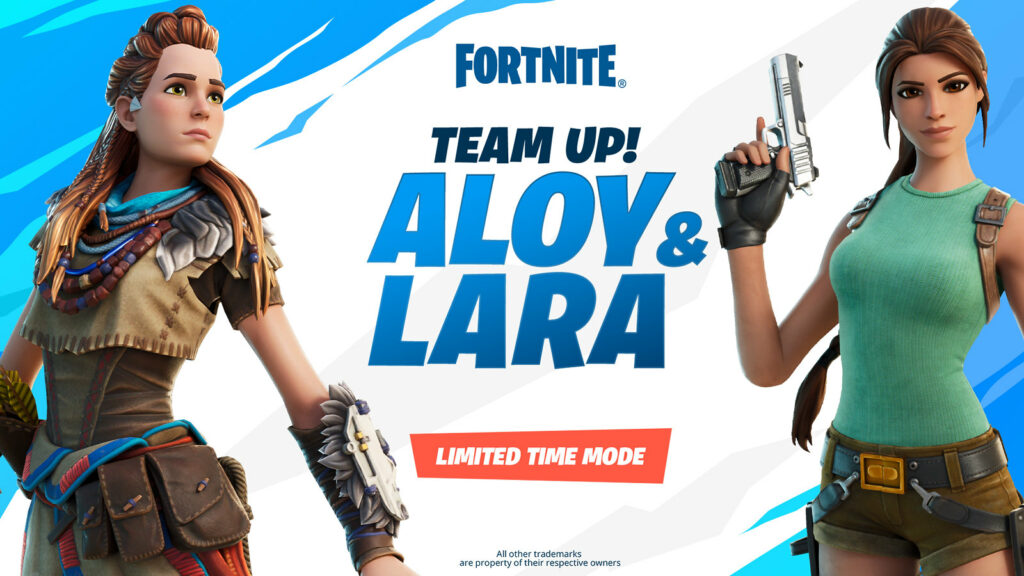 More content and exciting events are due for coming in the future, and news suggests a Lara Croft X Aloy event is in the making. Be sure to follow us for more Fortnite Guides, How to(s), Tips & Tricks, etc!