Fortnite Chapter 2 Season 7 is finally out after the huge anticipation lead by the previous success from season 6. This new season has been introduced and themed as 'Invasion', where the Fortnite realm is being invaded by alien species. 
There are various new additions made to the game and here are some worth mentioning, UFOs, a.k.a Flying Saucers that even players can pilot by the new in-game hacking option. The entire season is hugely inspired by alien science-fiction and it is working out so far. There is also a similarly themed weapon like the Rail gun and crafting materials, this time, come in the form of nuts & bolts.
The Kymera Outfit
The Kymera outfit in the game a topic of great discussion online. Similar to the Maya outfit, the Kymera outfit can be upgraded into and over 2,000 style combos. The Battle Stars are another useful item in this season and so are the Alien artifacts that can be used to upgrade and customize Kymera.

The over 2,000 style combination is a lot as players can customize eight cosmetic properties of Kymera. These eight aspects are Head (Top), Head (Bottom), Head (Eyes), Skin (colour), Skin (Pattern), Armour ( Colour), Armour (Glow) & Armour (Emblem).
Location of Alien Artifacts in Fortnite
The game has recently been updated and so there is a lot more searching to do but we have managed to locate five locations where you can obtain Alien Artifacts from. If more places are discovered, then we will be sure to update them in this article.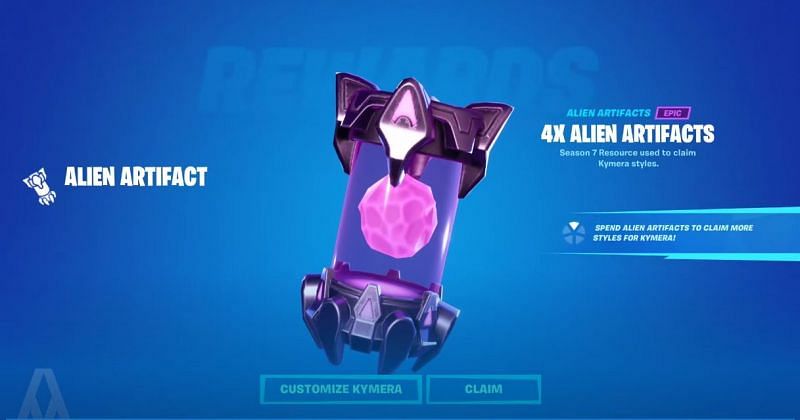 Weeping Wood– Just a bit westward of Weeping Woods, you will find some wrecked buildings situated just past the mini spire. In a small building with wood stacks there, you shall discover an Alien Artifact.
The Crater– The famous Spire of Season 6 has now become an empty crater. This is a popular location this season and players can find their second Alien Artifact here.
Corny Complex– Head towards Corny Complex and walk North from there, up until some point you will easily discover your third Alien Artifact near a lone standing tree.
Catty Corner– The broad metal pole at Catty Corner will have another Alien Artifact at the top.
Believer Beach– The mini spire that was located at Believer Beach will have an Alien Artifact just at the foot of the stairs.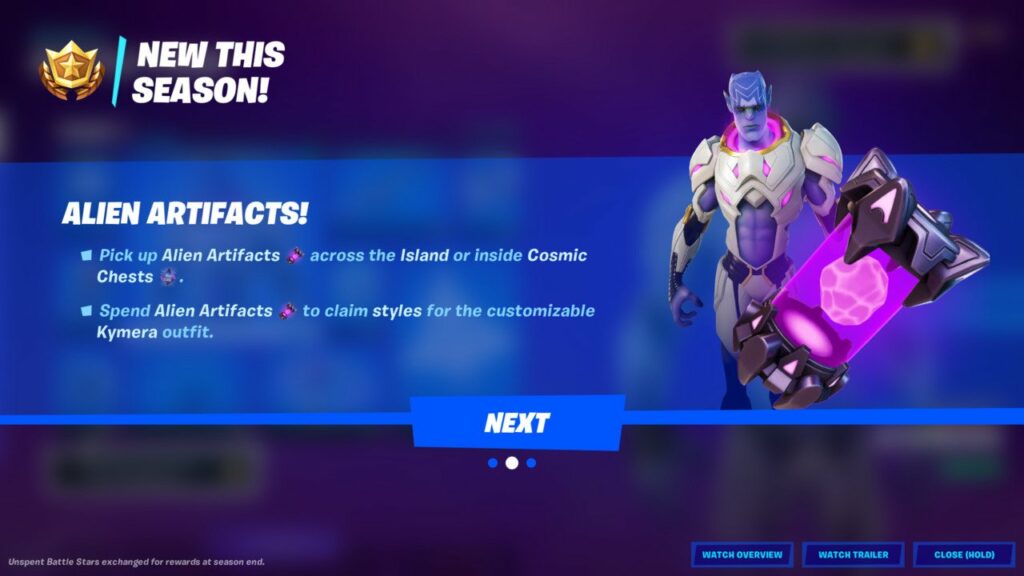 These have been all the known locations of Alien Artifacts in Fortnite Season 7. Be sure to follow us for more Fortnite Guides, How to(s) and Tips & tricks.