Fortnite Chapter 3 is a massive hit as of now, and it hasn't even been a month since it started. Epic Games have really done a great job in stating the brand new chapter, keeping the game's fun intact.
The important part of Fortnite Chapter 3 is the ongoing Winterfest 2023. In this event, players will get a lot of free log-in bonuses along with many chances of getting XP through completing several challenges. These quests and challenges have made the event ten times more interesting in our opinion.
One of the many WinterFest 2023 challenges in Fortnite Chapter 3 is to dance in Crackshot's cabin and Sgt. Winter's Workshop for three seconds. Now if you look at the game map, there's no indication of such places so finding them is challenging. The new game map is relatively new so it is to be expected.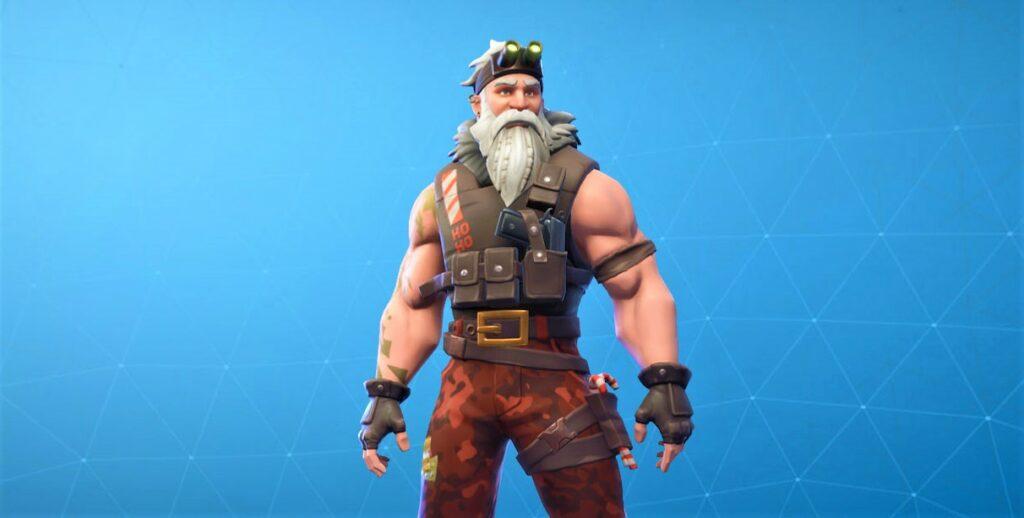 Where to find Sgt. Winter's Workshop in Fortnite Chapter 3?
Players are familiar with Sgt. Winter has been added to the game in the new season. In Chapter 3 Season 1, Sgt. Winter's Workshop has been located to be near Logjam Lumberyard. Just head over to Logjam Lumberyard and proceed to the Western direction. You will find an intersection where two roads meet as one. The area in between these two roads is where you will discover Sgt. Winter's Workshop.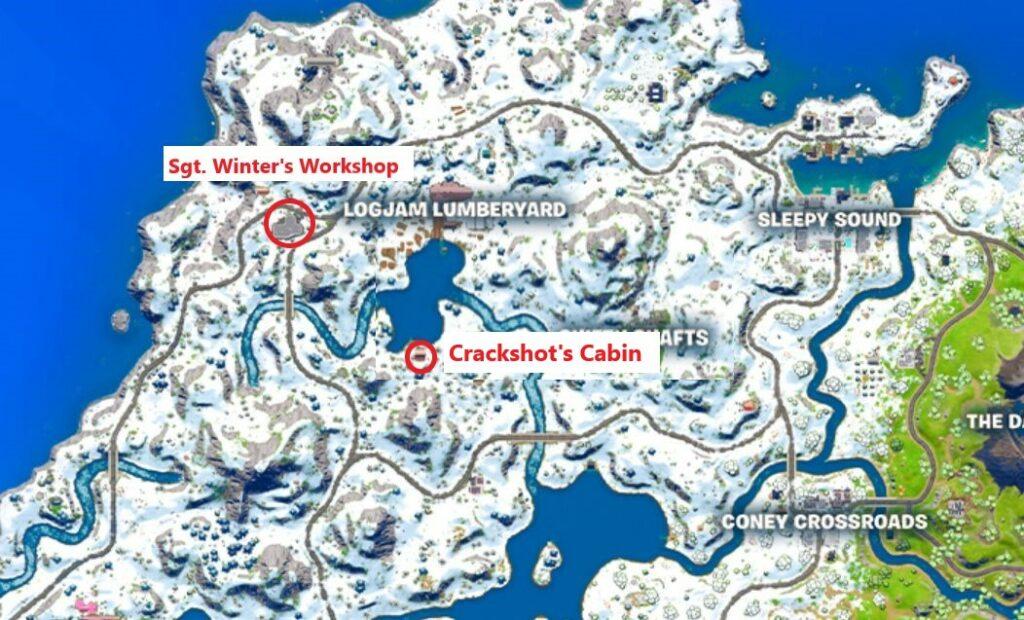 Where to find Crackshot's Cabin in Fortnite Chapter 3?
Crackshot's Cabin is also located nearby. For exact directions, visit Logjam Lumberyard again and proceed towards the Southern direction. Just on the other side of the lake situated at the south of Logjam Lumberyard, you will come across a small building. It is the Crackshot's Cabin that you are looking for.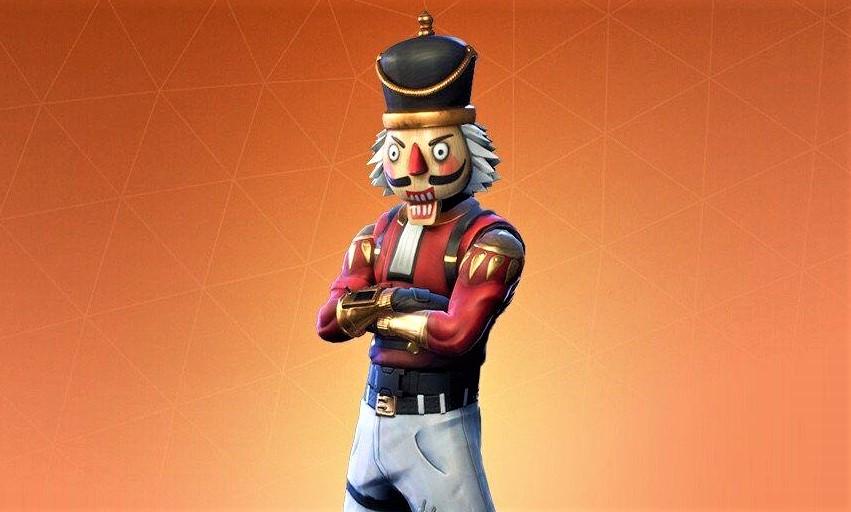 How to complete the challenge?
Now as you know these two locations, visit them one by one. Let's start with Sgt. Winter's Workshop, stand there and use a dance emote. You have to dance there for at least 3 seconds to make it count. Then proceed towards the other location, that is, Crackshot's Cabin. Repeat the same dancing process for three seconds and your challenge will be completed.
That's all it takes to complete the WinterFest 2023 Challenge that tasks players to dance in Crackshot's cabin and Sgt. Winter's Workshop for three seconds. Finding these places is the only challenging thing, the next part is the easier one.
There will be tons of more similar challenges in this WinterFest 2023, so be sure to follow us for more Tutorials, Guides and How To's.