Fortnite Chapter 3 has a lot to offer to the players this time around. The previous chapter ended with a bang, starring Dwayne 'The Rock' Johnson himself. The End event for Chapter 2 has also introduced the previous Island to flip upside-down, providing a brand new map to play in Chapter 3.
The new chapter hasn't only brought a new game map but also introduced two new game mechanics, a new battle pass featuring Spider-Man, new game locations and most precisely, new quests. In this article, we will talk about the Fortnite Shanta Quest in detail and how you can complete it.
Fortnite Chapter 3 Shanta Quest
The Shanta Quest is the brand new quest offered in Chapter 3 Season 1. You would have noticed a new character in the current battle pass called Shanta. Players will need to use this character in order to complete the Shanta Quest. The quest consists of 10 collective missions, which requires the player to explore all around the brand new map in the game. All 10 missions require players to collect a number of Gem Fragments in certain locations.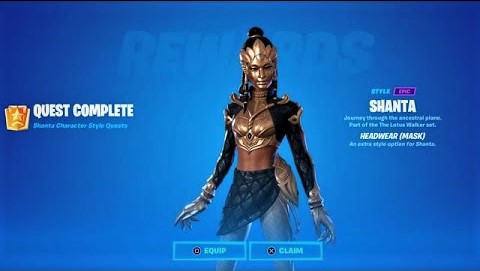 Fortnite Shanta Quest- 10 Challenges
Collect Gem Fragments Outside of Seven Vaults [6]
Collect Gem Fragments at Gas Stations [6]
Collect Gem Fragments on Crossroads Using a Vehicle [9]
Collect Gem Fragments at Landmarks [10]
Collect Gem Fragments at Named Locations [10]
Excavate Gem Fragments Inside Dirt Mounds [8]
Collect Gem Fragments on Rivers Using a Vehicle [9]
Collect Gem Fragments Near Characters [10]
Collect Gem Fragments at Docks [7]
Collect Gem Fragments located High in the Air [6]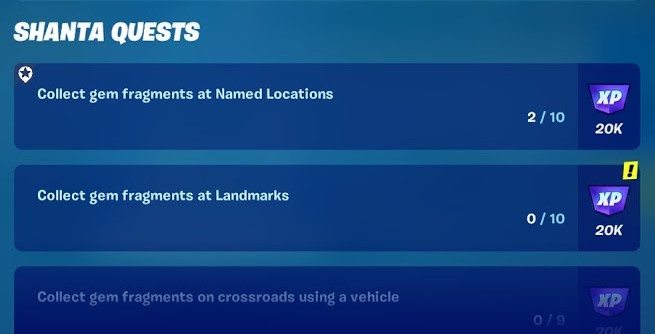 Guide to complete the Shanta Challenge
To complete each of these challenges, players require to fulfil certain conditions. For example, one challenge requires opening vaults, whereas the other one requires players to drive a vehicle.
They are pretty simple to understand, but the only one that requires some explaining is the 4th one. Here are the locations to fulfil that challenge;
Close to little huts found to the southeast of the Joneses
North of Condo Canyon, on top of a pile of rocks 
Northwest of the previous location, on the second floor of ruins 
Northwest of the Daily Bugle building, outside a department store
Smaller of all the islands located towards the west of the Coney Crossing 
Radio tower located to the south of the Camp Cuddle
One of the small islands located east of Daily Bugle building
Ruins located northeast of Daily Bugle building 
Lighthouse to the north of Sleepy Sound
Northeast of Logjam Lumberyard, inside a hedge maze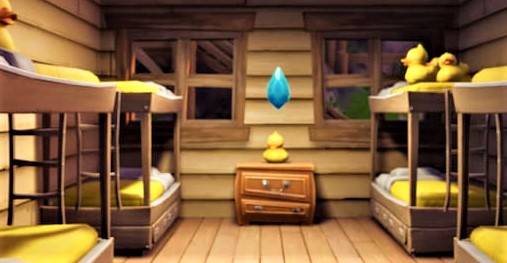 Be sure to follow us to get more Fortnite Chapter 3 and other game How to's, Tutorials and Guides.