Fortnite Chapter 3 has brought some of the best and most innovative collaborations to the game in recent times. The most recent one is the Ezio Auditore skin from the Assassin's Creed Franchise. Now Epic Games have once again collapsed with a first-person shooter game from Gearbox Software and 2K Games, called Tiny Tina's Wonderlands. We will be getting a Diamond Pony Glider inspired by the game Tiny Tina's Wonderlands.
In this article, we will talk about how you can obtain the Diamond Pony Glider in Fortnite Chapter 3.
How to obtain the Diamond Pony Glider in Fortnite Chapter 3?
As players may already know, the glider is not available for purchase through normal means. And we have reasons to believe that this will be the case for quite some time or forever. Then how can we get the Diamond Pony Glider in Fortnite Chapter 3, you may ask? Well, here is the process.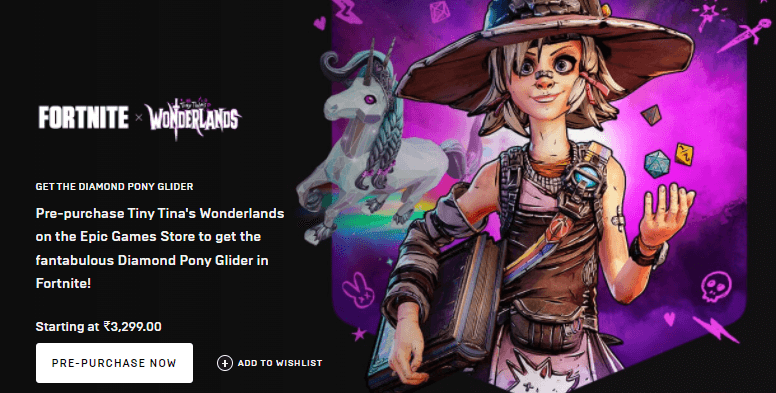 Just like the previous collaboration with the Assassin's Creed franchise, players were required to buy the game "Assassin's Creed: Valhalla" or pre-order its upcoming DLC called "Dawn of Ragnarok" in order to get the Ezio Auditore skin. The process to get the Diamond Pony Glider is quite similar.
The Tiny Tina's Wonderlands game is soon going to release and is available for pre-purchase on the Epic Games store. So here are the steps that the players are required to follow;
Open up your Epic Games Launcher or visit here to download it.
Sign in with your Epic Games account that is linked to your main Fortnite account. 
Search the upcoming game titled "Tiny Tina's Wonderlands" from the search tab at the store.
Pre-Purchase the game, it costs around 60 USD.
Then wait for the game to be released, i.e. on 25th March 2023.
After that, check your Fortnite account, which is linked to that Epic Games account, and launch the game.
You should have the exclusive Diamond Pony Glider in your inventory.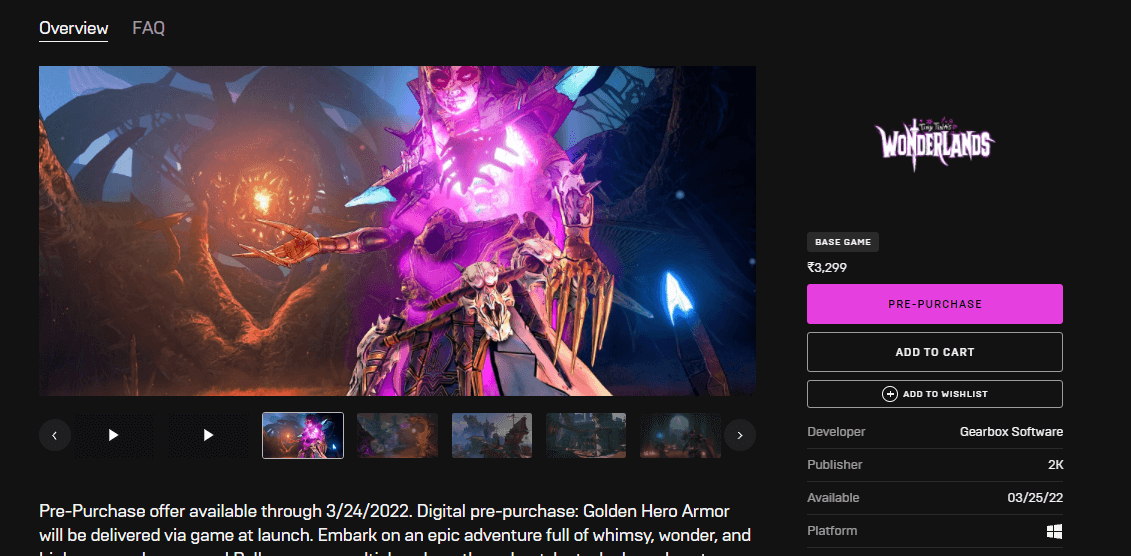 So in general, you could say you have to spend $60 to get a game that you may or may not want and get the exclusive Diamond Pony Glider in Fortnite Chapter 3.
According to some leaks, people suggest that the glider will be available in the in-game store for a much cheaper rate, around 1200 V-bucks, but that's just rumoured up till now. You may want to wait for it if that happens and get it for cheap or if you have some money to spare, you may not want to miss out on this opportunity!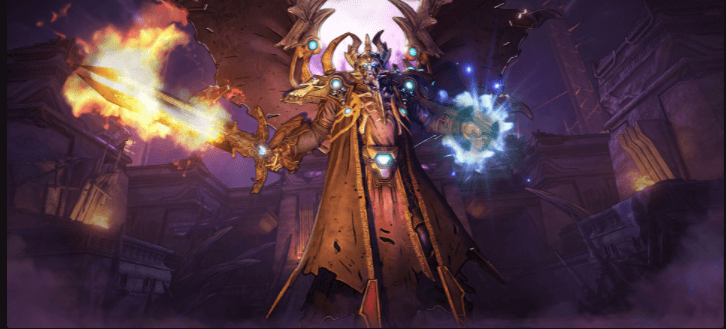 Be sure to follow us for more gaming Guides, How to's and Tutorials.