Fortnite just had a massive chapter update last month and a lot of new things came in with it. The brand new map for Fortnite Chapter 3 offers many new locations and hidden opportunities, that you can utilize to your advantage. Out of the many new things, there has been the addition of new timber pines in the game. The best part about them is that they call fall and rollover your enemies if they are destroyed.
Who doesn't like to eliminate their opponent in a manner that involves trees rolling over them? The reason we are focussing on timber pines in Fortnite Chapter 3 is that players need it to complete one of the Week 5 Seasonal Quests. To know more about the challenge and how you can complete it, please read the article down below.
The Challenge
One of the Week 5 Seasonal Quests challenges requires players to knock five timber pines to complete the challenge. After successful completion, players will be awarded 25,000 XP. It is a lot and you wouldn't want to miss out if you are wanting to complete the Battle Pass.
Where to Find Timber Pines in Fortnite Chapter 3?
Timber Pines are scattered all around the map and you can easily come across them. But you need at least five of them stacked so you can easily complete the challenge. We prefer the location stated down below on the map, that is the Northern area, as it has a lot of timber pines to spare.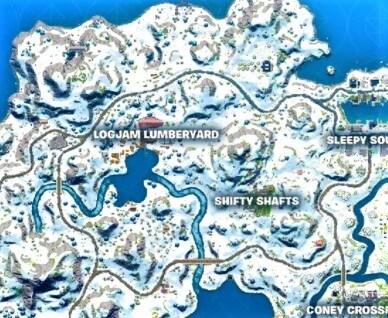 And if you want to have a pinpoint location, then we would suggest you visit the area around Logjam Lumberyard for the best part.
How to complete the challenge in Fortnite Chapter 3?
To complete the challenge, all you need to do is to find timber pines and give a few knocks with your pickaxe and you will be good to go. repeat this process four more times (five times in total) and you will successfully complete the challenge and bag some easy 25,000 XP, home.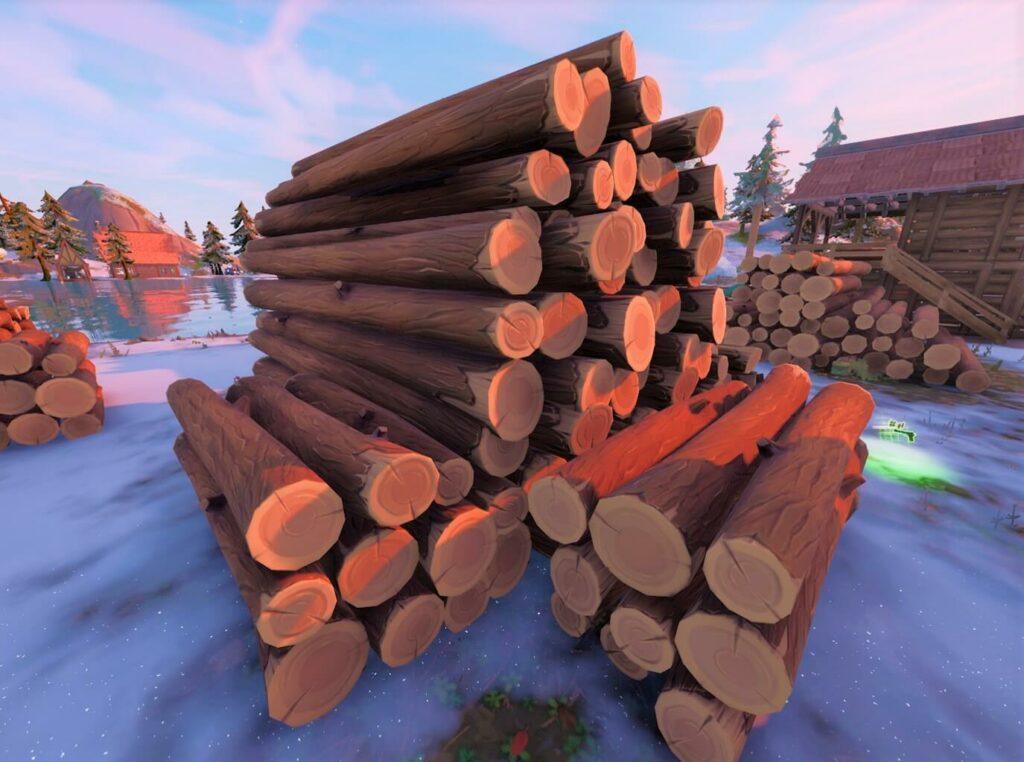 There is a quicker way to knock down trees by exploding them, but that would steer enemies towards you. So all n all it will increase the overall time to accomplish the job.
As we mentioned above, when these timber pines are knocked down, they tend to roll and crush anything on its path. This includes you and your party member, so keep the way clean.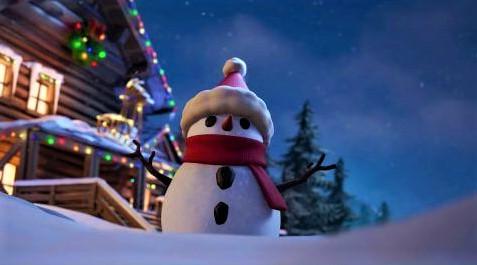 Be sure to follow us for more Fortnite Chapter 3 and other game Guides, How To's and Tutorials.