The Lantern Fest event in Fortnite Chapter 3 S2 is finally here and players are enjoying the new content and challenges it has brought along. To know more about it in detail, please continue reading down below.
About the Lantern Fest Event in Fortnite Chapter 3 S2
The event was first announced a month ago and it has now finally arrived in the game. The street across the game island is glowing with lanterns and players can utilize them to earn various exciting rewards. You can participate in this event and complete a few easy tasks to get cool rewards along the way. Here's everything you need to know.
The Event Schedule
The Lantern Trials challenge of this event in Fortnite Chapter 3 S2 began on 20th April 2023. Currently, it is one of the third days of the challenge. Players who have already missed out on the first and the second day of this challenge need not worry as they will get another opportunity to secure them.
The Reward for the Third Day of Lantern Trials Event
Today's the third day of this ongoing event and it is offering a free reward for players to grab. The reward is a Sweaty Jonesy Emoticon.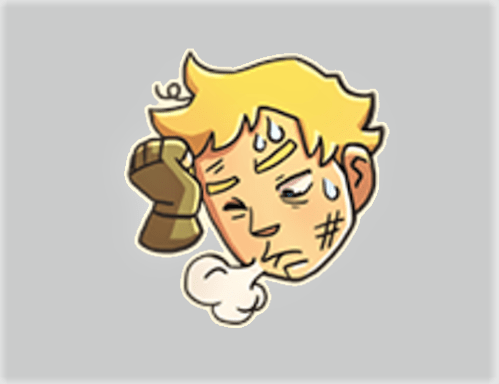 How to complete the challenge?
To get this reward in Fortnite Chapter 3 S2, players have to complete simple jobs. Just like the task that was awarded on the first day was to eliminate a player, for which they had received the Brawlin Bunny Emoticon.
So now, for the third day's challenge, players are tasked to place twice in the top seven in Fortnite Duos mode matchmaking. Finishing two games with the top 7 will complete this challenge and players will earn 1 point. By doing so,m they will unlock the Sweaty Jonesy Emoticon.
But it doesn't end here, besides the daily reward goal, players can earn more points to reach the daily milestone. For the third day, the milestone is set at 6 points. If you are able to achieve this milestone for today, you will earn the Leadlight in-game weapon wrap as a free reward.
More
And in case you have missed out on the early rewards, then there's a way you can earn these four rewards altogether. On the fifth day of this Lantern Trials event, you can earn points to unlock all four emoticons. For today's challenge, you can avoid fights and camp your way around to get to your goal of finishing top 7 in at least two games.
Be sure to follow us for more Fortnite Chapter 3 S2 and other gaming Guides, How to's and Tutorials.