Fortnite Chapter 3 has received a few changes to its new map and it has led players to believe something suspicious is going on in the Fortnite lore. The game has changed a lot from what it once was during its early stages. The map has also changed a lot and for good. It keeps the players interested and the game more fun, keeping up with its lore of course. Among the suspicious events taking place in Fortnite Chapter 3, the earthquakes and cracks around the Sinkholes are a major point of interest in the game.
Where to find Sinkhole in Fortnite Chapter 3
The place in between the Tilted Towers and Broadcast Bunker has recently become an active digging location for the Imagined Order [IO]. The previously existing building, which was the coffee shop, has now been swallowed up whole by a large hole in the ground. This is a location of great interest for players who are trying to find out the mystery behind it.
This new and massive sinkhole has debris and many wreckage existing inside of it. We have reason to believe that it has an important role behind the upcoming updates on the story line. Players who land on this location will get to explore the sinkhole and also manage to get some loot from the chests situated below. You will also get a few slurp barrels there, which will make you ready for some instant combat if the situation deems it.
Another cool thing about this sinkhole is that there is a reboot van located at its centre, which will help you bring back eliminated teammates back in the game. Looking at everything, this location has become a perfect landing and looting place for players.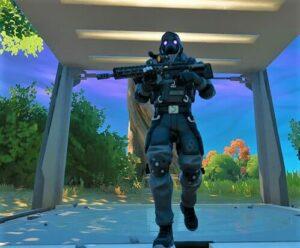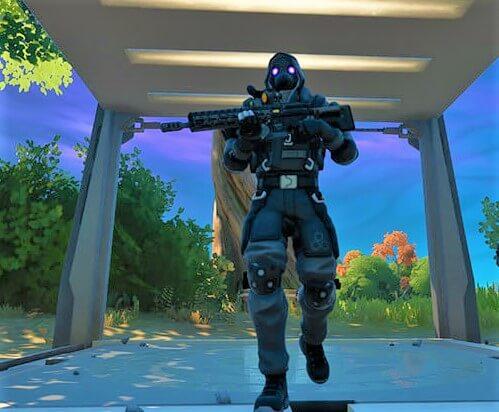 More
Since the beginning of Fortnite Chapter 3, the previous Chapter 2 island was flipped completely upside down. Since it took place, the Imagined Order [IO] has set up several digging places all over the map. It is true that they are up to something big and major in terms of how the story will progress. We recommend players to land around this new sinkhole location, i.e. where the coffee shop once resided, and look out for the subtle changes and clues that they can figure out. It is really cool that players get to be a part of this subtle growth of the game lore as brought live by the developers.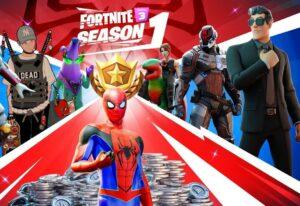 This is about it regarding the sinkhole in Fortnite Chapter 3 Season 1, be sure to follow us for more gaming Guides, How to's and Tutorials.