Fortnite Chapter 3 has brought some of the most interesting changes to the game. The new chapter update has given the players a brand new map and a lot of unexplored lands to roam around. The Fortnite Chapter 3 Quests and other challenges have kept the players pretty engaged. Some of the required players to buy stuff from an NPC, while some required them to find certain items, etc. Players complete these challenges to gain some good XP rewards, which helps them to complete the Fortnite Chapter 3 Season 1 battle pass and unlock cosmetic rewards.
One of such challenges has tasked players to find and collect Level Up tokens from specific locations on the map. These tokens are a part of a new quest meant to hunt for specific rewards in the game.
Where to find Sunburned Shacks in Fortnite Chapter 3?
As the name indicates, these are a type of structures that could be found around locations where the sun shines the brightest. The Sunburned Shacks are commonly found around tropical regions and beach areas in Fortnite Chapter 3. The Sunburned Shacks can be found on a long island opposite the Seven Outpost.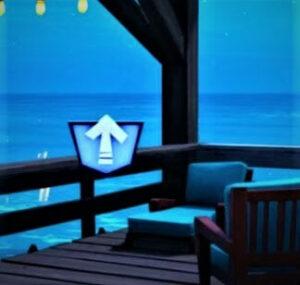 Try landing around the massive statue of the Foundation on the Sanctuary island. Then look out for a long strip of land, stretching out. At that location, players will find four buildings or shacks, which they are required to search. This is the location called the Sunburned Shacks and players can look for their Level Up tokens to complete the challenge.
This location is not marked or labelled in any way in the Fortnite Chapter 3 map, thus making it difficult to be found. So, follow these instructions carefully and you will be right there, near your goal.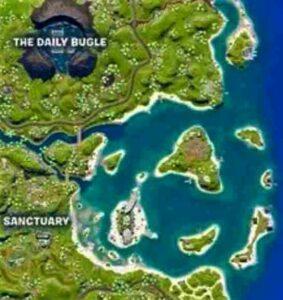 About the Level Up Tokens
These tokens are a part of the new quest, aimed for specific rewards. The tokens are not shown as traditional golden in colour with a shape of a big XP as logo. In reality, they are blue in colour, with arrows pointing upwards to the sky. It might come out as a bit of a hassle but if you manage to grab some of these tokens for yourself, you can get some cosmetic items, in Fortnite Chapter 3, for absolutely free! Also, this place will attract a lot of enemy attention so be careful and make sure you are geared up!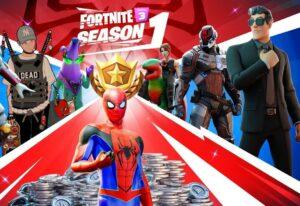 For more gaming guides, tutorials and how to's, be sure to follow us!