Fortnite's Chapter 2 Season 6: Primal is up and it is banging up content. There are so many new things to do and try out. This includes Primal and Mechanical weapons to unlocking cosmetic items and XP rewards. Season 6: Primal's Battle Pass offers players a series of cosmetic items to spice up their Fortnite sessions. Agent Jones is one of the most liked character skin in the season and there are multiple styles accorded with it that can be achieved as rewards by completing specific quests around the map.
Agent Jones in Fortnite
Players need to be at a specific Battle Pass level to unlock each of Agent Jones' Styles and there are a total of five unlockable styles. These are namely Jump 15, Jump 23, Jump 31, Jump 42 and Jump 88. We will talk in details about how to unlock the last, i.e. Jump 88 style, in Fortnite.
The Jump 88 style is the last one in the list of styles and it can be achieved when the player has reached Battle Pass level 76. The way to unlock this is a bit tricky but the shrouded look makes it worth the effort. The Jump 88 style's associated quest is the toughest one on the menu right now and the first thing you need to do after reaching Battle Pass 76, is to visit the Weeping Woods.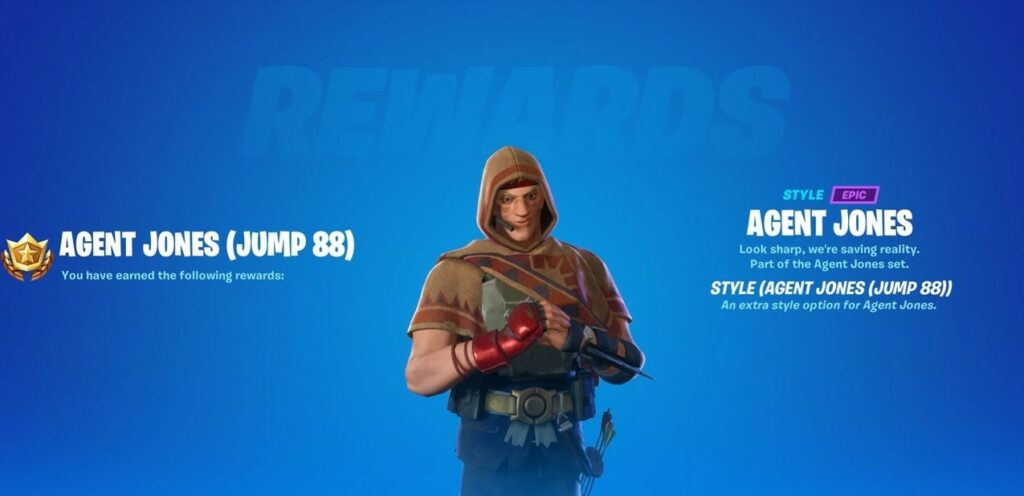 Guide to complete the Quest
As of the new season and the updated map, you will find a total of 6 spires scattered around Fortnite's royale map. These spires have a mini-boss each that are violent to anybody coming near and you can check the chests on top of every Spire's for some weapons that you may use to defeat the mini-bosses. For the Jump 88 Style, you need to visit the Spire at Weeping Woods and find the mini-boss. What makes this fight tough that you may not find high tier weapons in the chest but your enemy is surely equipped with a purple Primal rifle, powerful enough to challenge you up to your best.
The mini-boss is also not the only problem you will face, there will be many enemy players trying the same thing, so be cautious about that. You will find the mini-boss of Weeping Woods at the bottom of the Spire. Try maintaining a safe distance and keep some healing on you for the battle.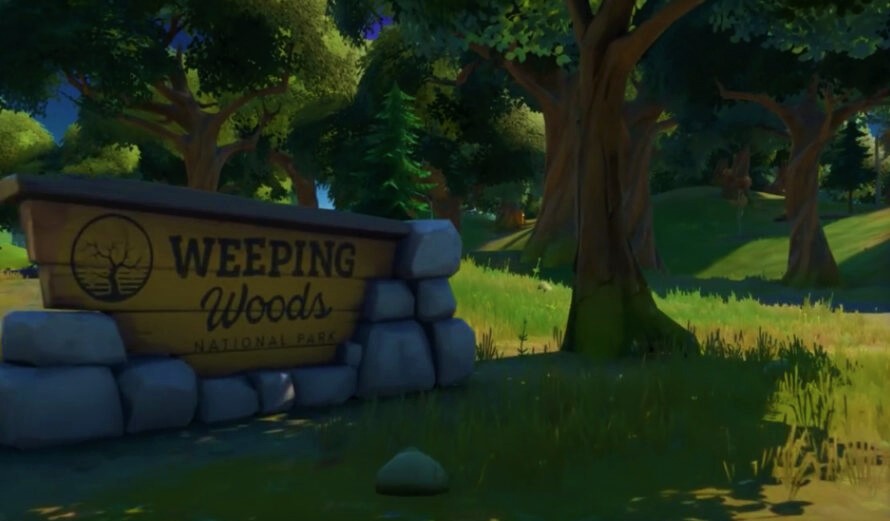 Upon eliminating the mini-boss, you will find a butterfly at the place which will take you to the top of the Spire and float upwards in the sky on interaction. Players then can just craft and build their way up to the required point to complete the challenge by collecting the fragment. This way your quest for Jump 88 will complete.
Be sure to follow us for more Fortnite guides, tips & tricks, How to(s), etc!