Fortnite Chapter 2 Season 6 is going pretty great so far and it has introduced so much to the game. The Primal themed season raised the bar up high in terms of expectations for the upcoming seasons. From the wilderness to distinctive wildlife, survival, weapons, interesting NPCs, Cosmetic items, and the list goes on.
The weekly challenges and quests in Fortnite are also up to the mark of producing some great content for the game. This week's challenges are no different at all and even though it seems easy, completing them could be tiresome work. 
The 'Destroy Structures with Fire' Challenge
One of the main attractions of this week's quest is the 'Destroy Structures with Fire (0/500)'. Lighting building or structures in Fortnite is a possibility and may seem to be a very easy job but it sure takes time and some luck. We will show you the easiest way to complete this quest and earn some sweet XP rewards. This task will, let alone, grant players with 35,000 XP as the reward.
This is a Legendary Quests and it compliments the Wild Week "Fighting Fire with Fire". The challenge tasks players to destroy structures with fire and it can't be done with any ordinary weapons. The weapons that you will need are the Flare Gun, Flame Bows and jar of Fireflies. A Gas tank can also be useful as it will work as a fuel and you can light it up by firing the trail (lie some old movie scene).

Weapons recommended for this
The weapons mentioned above are no guaranteed spawn location but have a higher rate of spawning. Also, you should need the structures, that you will destroy, somewhere closer in case you want to avoid the whole fighting people and abandoning the mission thing.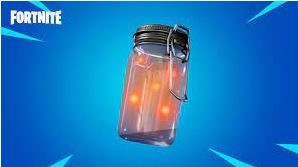 Easy Guide to Finish this Quest in Fortnite
The best way to approach this is with the help of Fireflies and the landing location on the small island of Lake Canoe would be ideal. This is only because this location has chests that players can easily find upon landing. There are four chests in total around this land and players can find many jars from them.
This location also has many Fireflies flying around, making it easier to catch them. Once the player is able to fill their jars with the fireflies, they can head towards the structures that they want to destroy. This location itself has some tiny shed and a big yellow building which should be enough for the task. Just aim and throw your jars of Fireflies towards the structures which should set in on fire.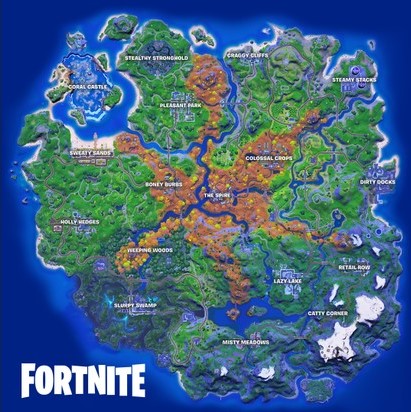 And ta-dah! Your weekly legendary quest is complete in moments. Be sure to follow us for more Fortnite Tips & Tricks, Guides, How To(s), etc!