Fortnite Chapter 2 Season 6 has been quite a successful season since its launch. It has introduced many new elements and concepts to the game from the beginning of this season. The NPC challenges, quests and weekly challenges are another fun aspect of the game that brings a different flavour to this battle royale genre. Fortnite Chapter 2 Season 6: Primal has some of the interesting weekly challenges that never fails to deliver up to expectations.
This week's, i.e. Fortnite C2 Season 6 Week 8, weekly challenges are now live and one of such in particular is attracting much attention. It is obviously the 'Drive From Durr Burger to Pizza Pit without exiting the vehicle' challenge. The rule of not exiting the vehicle before reaching the destination, after the start, is not only the peculiar part about this challenge but finding Durr Burger and Pizza Pit itself is a doubtful aspect.
Many players are facing quite a challenge to find the starting location and destination point of this challenge. You see, both these places are unmarked on the map thus making them quite difficult to find out.
Where to find Durr Burger and Pizza Pit Locations on Fortnite
Durr Burger is a location situated near the Western edge of the Guardian of the Woods, a little outwards from the location. Players can easily start the challenge by landing directly at the starting point location. As for the destination, Pizza Pit, it is located in the southern part of the Orchard. It is an unnamed POI so please refer to the images below for guidance.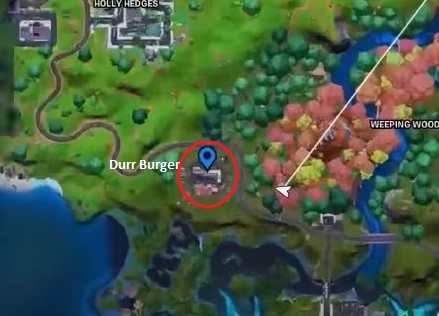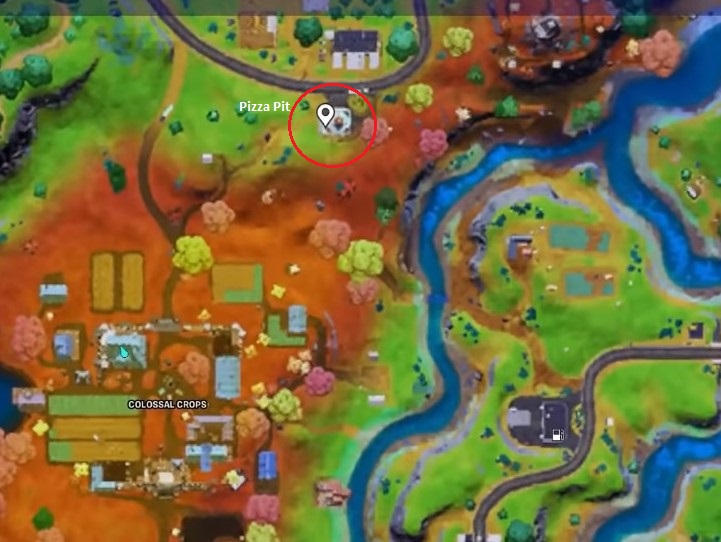 Guide to completing the challenge easily
Now for the challenge, players can be at ease as it is quite easy to complete. Firstly, players must land directly at the Durr Burger location for the quickest result if possible. If you have a bad landing somewhere farther, try to find a vehicle and approach the location with some to-the-go loot. As for landing on Durr Burger, you can easily find a vehicle that should spawn near.
You may also find some chonker tires and fuel that will come in handy. Be cautious that the destination is quite far so fuel up your car with at least one canister of fuel then only start your journey. You may then proceed to Pizza Pit, which can also be located by going northwards of the Colossal Crops. You must not exit the vehicle before reaching the destination.
Be sure to follow us for more Guides, How to(s), Tips & Tricks for Fortnite.