Fortnite has brought another exciting challenge and skin to the game that many players are eager to get. Fortnite Chapter 2 Season 6: Primal introduced a lot of new content for the game, along with various cosmetic upgrades. Some of them have taken down the cosmetic skins game in Fortnite by a storm. This new Neymar Jr. Skin is all people can care about and many have set their eyes upon it.
As people already know, Neymar Jr. is a world-renowned and very popular Brazilian football player (soccer for our fellow Americans), currently playing for PSG. Besides being a marvellous athlete and footballer, Neymar Jr. is also known for his love and affection for video games and gaming in general.  Neymar likes to play CSGO, COD and other online games and shares them with his fans.
About the Neymar Jr Skin in Fortnite
Neymar is also pretty good at Fortnite and thus his introduction to the game is overflowing the internet and Fortnite lovers with joy. Now we come to the main part of the story, the Neymar Jr. Skin has finally arrived at Fortnite C2 Season 6 and it has a total of 4 different outfits.
How to get the Neymar Jr. Skins and all outfits
The process is pretty straight forward, to get the skins and all of its variants, players need to own the game's battle pass and complete the associated Neymar Jr quests. Now owning the battle pass is the easy part of this challenge, the second part needs some heavy XP grinding and successful completion of a few sets of challenges.
The Neymar Jr quests are different from one another and one of the challenges requires players to find some soccer players around Fortnite island. These soccer players are just NPCs that the players will need to seek out and have a little chat through interaction.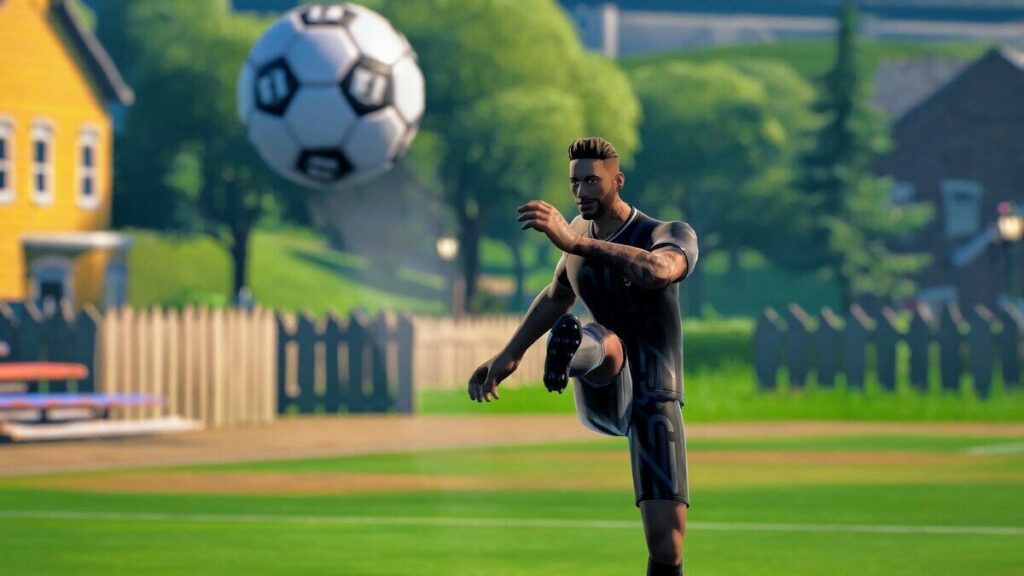 Where to find the Soccer Player NPCs
These soccer players are easy to distinguish among others as they should be all dressed in soccer jerseys. Each of these NPCs will give you a simple quest which you would need to complete to complete the entire challenge. These quests are easy to complete and wouldn't be much of a problem if there are no enemies around to hurt your progress.
The vast area of the game may make the challenge a bit difficult but we will help you to narrow your search areas. There are three soccer player NPCs and they can be found near The Holly Hedges, The Dirty Docks and The Pleasant Park. You will easily locate the Holly Hedges soccer player NPC around the soccer field, which only makes sense. The Dirty Docks soccer player NPC should be near the southern part of the area and the Pleasant Park soccer player NPC should be near the full-sized soccer field.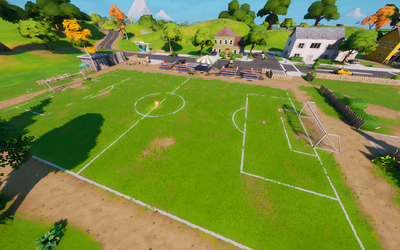 We hope the guide was able to help you locate all the required soccer player NPCs in the game. Be sure to follows us for more Fortnite Guides, Tips & Tricks, How to(s), etc!