Fortnite Chapter 2 Season 6 has a recent update named 16.20 and it has brought an interesting change to the game. As we all know, Fortnite Chapter 2 Season 6 was released under the name 'Primal' and it introduced the aspects of survival, wildlife, crafting and upgrading weapons into either Mechanical or Primal to get some better weapon stats.
One such weapon was the Mythic Primal Shotgun that players loved as it was a beast of a weapon. But the recent 16.20 update has replaced the weapon with something similar or better, as some may suggest. The new weapon that was introduced in place of it is called the Mythic Recycler or Spire Assassin's Recycler.
The stats on this weapon are pretty good and those who want to know the way they can achieve it in the game will have to follow this easy guide.
About the Spire Assassin's Recycler
The Mythic Recycler or Spire Assassin's Recycler has a 86 Damage, with a 3 rounds per magazine size and has a 2.0 Seconds reload time. The gun uses junk as ammo and it a decent replacement for the formal.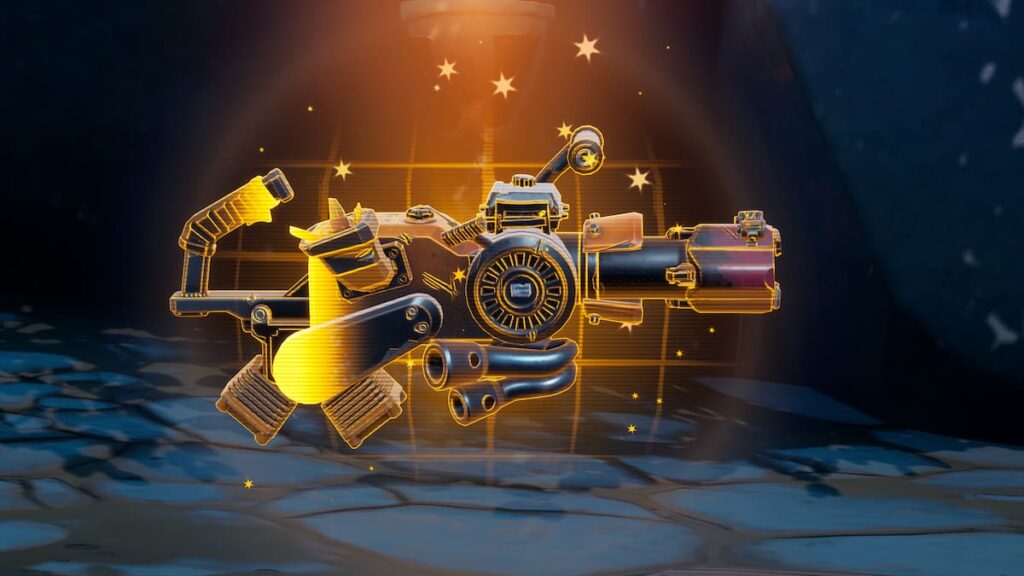 How to get the Spire Assassin's Recycler
As the name suggests, the process of acquiring the shotgun requires the objective to eliminate the Spire Assassin in Fortnite. The Spire Assassin is a hostile NP that you can come across in the game and they are generally heavily equipped so eliminating them is a great way to get some great weapons and gear for the game.
Every Fortnite game has a single Spire Assassin NPC and thus there will be multiple enemy players landing on the same spot for the same goal of securing the weapon. So make sure you are well prepared or you can directly land at the Spire POI at the beginning of the game.
You will find your general loot at the Spire so no need to worry, and then you can proceed to defeat the Spire Assassin. The Spire Assassin spawns at the top of the Spire and it is a hostile NPC, meaning it will deal some heavy damage to you. After that, the process is simple, try and defeat the Spire Assassin and once it is defeated it will drop its Mythic Recycler as loot.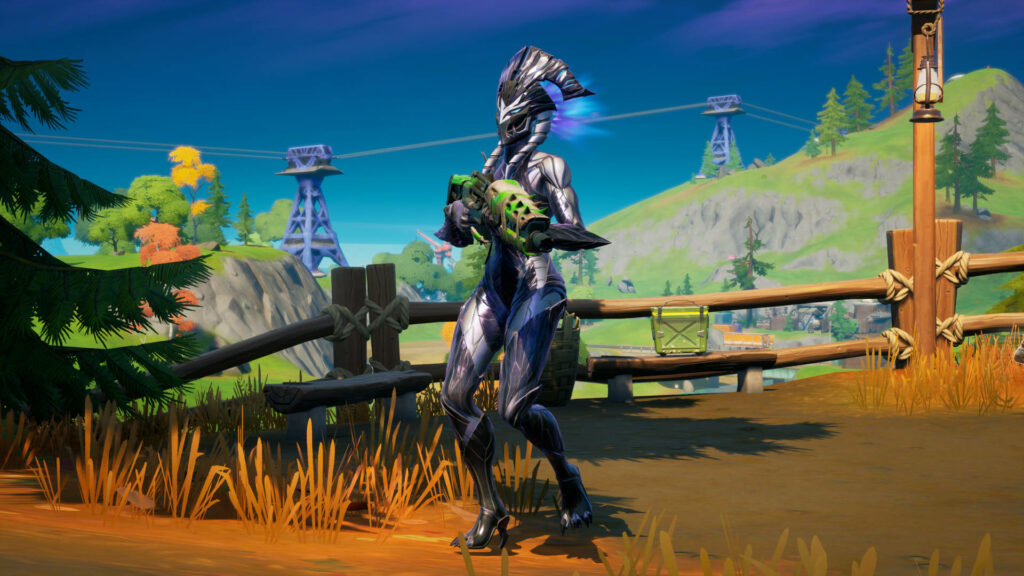 Players can then just simply grab the weapon and head for their main objective in the game, getting the Victory Royale. Be Sure to follow us for  more Fortnite Guides, Tips & Tricks, How to(s), etc!