Fortnite Chapter 2 Season 6: Primal is a storehouse of epic content and Epic Games is doing a marvellous job in maintaining the game. The latest buzz in Fortnite Season 6 is the Teen Titans Cup, which was recently announced on 10th May 2023. This is the latest official tournament that is filled with a Teen Titans theme. The winner of this tournament will also receive the Beast Boy skin from Teen Titans as an early exclusive.
Yes, players can get this marvellous Beast Boy skin for absolutely free and all they have to do is to win the Teen Titans Cup. Okay, it's not that easy but what's wrong with having a shot. To know more about the Teen Titans Cup and the Beast Boy skin, please continue reading further.
The Teen Titans Cup in Fortnite
DC's Teen Titans franchise is having this collaborative styled event and the exclusive prize is more than satisfying for players to take part. Like most Fortnite, exclusive event themed tournaments, this one is also a DUOs mode tournament.
The Teen Titans Cup is going to start on 12th May 2023 and features DUOs mode only. All the players will receive the Raven Spray as a participation prize and teams who have at least scored 8 Points will also be fortunate to earn the latest BBRae Loading Screen. The rules and regulations are all detailed and listed by Epic Games on Fortnite's official site.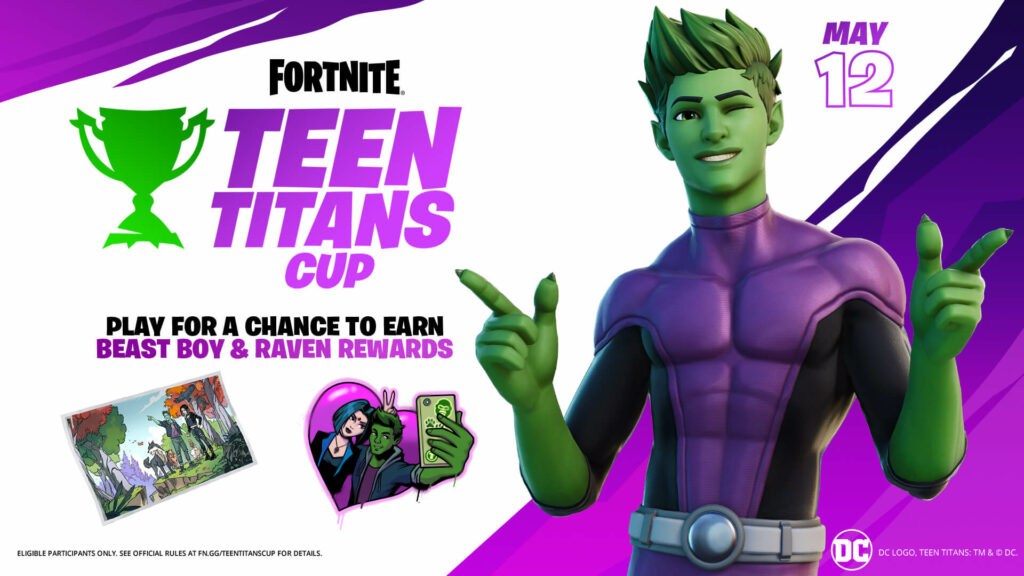 The Scoring system
The scoring system is like the usual one that the game includes in most of their DUOs tournaments and events. Each elimination carries 1 Point and points range from 1 to 42 depending on your team's placement.
Victory Royale:- 42 Points
2nd:- 36 Points
3rd:- 32 Points
4th:- 30 Points
5th:- 29 Points
6th:- 28 Points
7th:- 27 Points
8th:- 26 Points
9th:- 25 Points
10th:- 24 Points
11th:- 23 Points
12th:- 22 Points
13th:- 21 Points
14th:- 20 Points
15th:- 19 Points
16th:- 18 Points
17th:- 17 Points
18th:- 16 Points
19th:- 15 Points
20th:- 14 Points
21st:- 13 Points
22nd:- 12 Points
23rd:- 11 Points
24th:- 10 Points
25th-29th:- 9 Points
30th-34th:- 6 Points
35th-39th:- 3 Points
40th-44th:- 2 Points
45th-50th:- 1 Point
Each Elimination:- 1 Point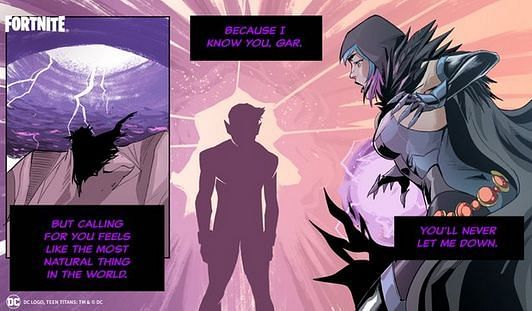 More about Fortnite's new Event
With the latest event, it seems like Beast Boy is going to be a part of Fortnite's lore. I mean, Rebirth Raven and Beast Boy are kinda what everyone expected. And, if you are not that into competitions but desire the new Beast Boy skin then have a little patience. The Beast Boy skin will be available at the in-game shop where you can purchase it.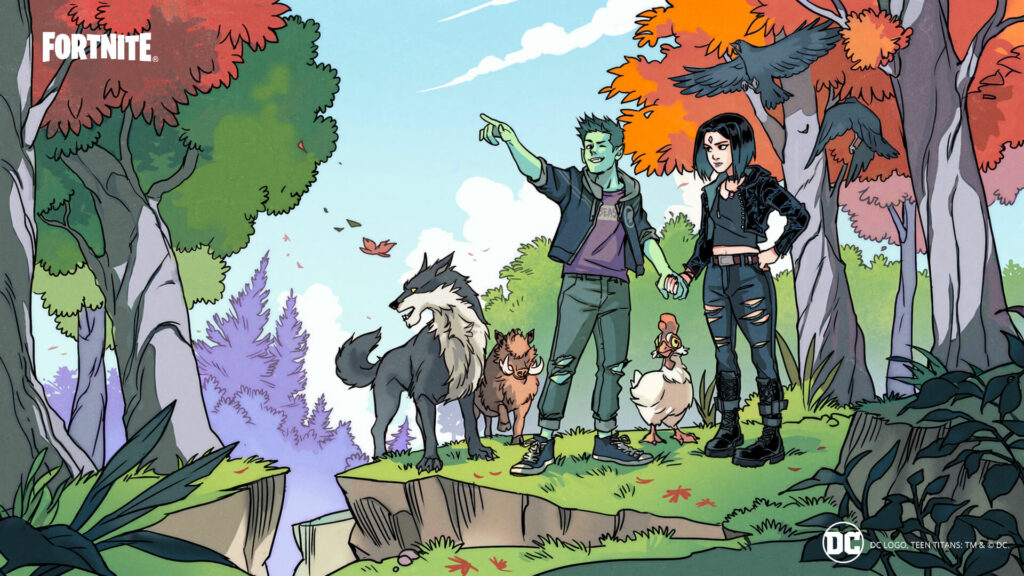 Be sure to follow us for more Fortnite Guides and How to(s).