Fortnite keeps its players engaged in the game by providing brand new content. These come in brand new in-game contents, missions, challenges, map changes, etc. The ongoing Fortnite Chapter 2 Season 6 has already brought a lot of changes and new items to the game and is still keeping up its track records with interesting and engaging challenges.
Fortnite's weekly challenges are a great place to earn great rewards and XP. This week's challenges are here and they are much more interesting. To learn more about these challenges and how to complete them, keep reading further.
About Fortnite Swimming Time Trials
The Swimming time trials is one of the weekly challenges that are on Fortnite this week. What makes this challenge interesting and different is that it puts something different to the player. Also, this is the first time in the game to have a two-stage challenge. Both the stages to complete this challenge are briefed here:
Stage 1– Complete the swimming time trials at Coral Castle or Weeping Woods
Stage 2– After that, Visit Fancy view, Lockie's Lighthouse and Rainbow Rentals

How to complete the challenge
The two-stage challenge is divided into two submissions. The first one is a timed swimming challenge. Players can participate in this challenge in any of the two locations mentioned, i.e. Coral Castle or Weeping Woods. Players will find a floating 'stopwatch' shaped icon on the said locations (near water bodies) and press their 'interact' button to activate the first part of the challenge.
Players will see multiple icons popped up on their screen that they now have to cross while swimming. Each stopwatch icon will have its specific timer set so players have to be quick about it. Once the swimming time trials challenge is completed, players need to head down to the second part of this challenge.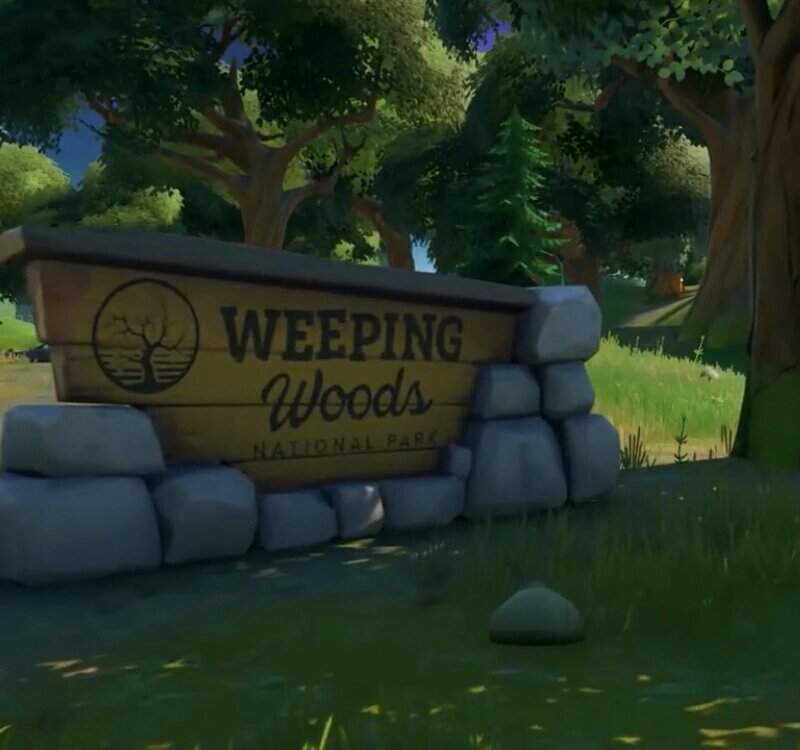 After completing swimming time trials, players will have to visit three different places on Fortnite' map. The three different locations are Rainbow Rentals, Fancy View and Lockie's Lighthouse. This is rather easier than the first part of the entire challenge. Completing them both will result in the successful completion of the entire challenge. 
However, avoiding those areas, if you are not doing the challenge, will be a great idea. Players everywhere have started their early grind for XP so those mentioned areas will be a high population.
Be sure to follow us for more Fortnite Guides, How to(s), Tips & Tricks, etc!