Fortnite Season 6 has introduced its players to various Neymar Jr. challenges. And one such challenge tasks players with scoring a goal while dressed as the famous Brazilian soccer player.
After activating the Neymar Jr. skin in the game players will have the opportunity to unlock almost a dozen more cosmetics and style variants by completing other Neymar Jr. challenges. When they score a goal, they will need to be wearing the Neymar Jr. outfit, especially because it will require a special, unlockable emote.
The requirement is that the players will need to have unlocked the Soccer Ball Emote Toy and the Neymar Jr. skin before they can complete this quest. It's an important challenge because completing it will unlock the Pickaxe that goes with the Neymar Jr. skin. So, let's see how to complete this challenge. العاب كرات
How to score a goal dressed as Neymar Jr.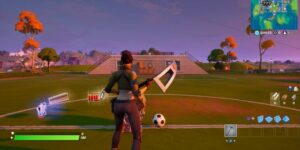 First head towards the soccer pitch, located in Pleasant Park. The field is located in the middle of the southern half of the POI. While there is a soccer ball at this location, it will not work for the challenge.
So, for the completion of this challenge, players will first have to unlock the Soccer Ball Emote Toy. They will need to have this emote handy, as it gives them the soccer ball they need to complete the challenge.
While wearing the Neymar Jr. skin, players can approach one of the goals on the field, then use the emote to kick the ball into the net. Even if you just hit the goal, the challenge will register as complete, and players will earn the Jaguar Strike Pickaxe.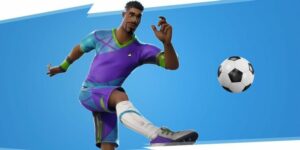 It's not such a difficult challenge, however, given the popularity of the skin, it can be a dangerous one to boast. Just make sure to scout the area before completing this challenge. As the skin is practically one of the most famous skins, many players will gather to complete the challenge, which can make the area dangerous.
Players can choose to complete this challenge in Team Rumble mode, which allows them to respawn on elimination and try again, but it is likely the field will still be crowded.
There are many other Neymar Jr. cosmetics for players to unlock by completing challenges, including the weekly Fortnite Season 6 Epic Quests.