Fortnite Chapter 2 Season 6 is up and running for a while now and players have seen so much new addition and content to the game that it is admirable. The Primal themed season update has not only brought Wildlife, hunting, survival or weapon upgrades to the game but also various other easter eggs, side quests, missions and collectables.
Fortnite's looting system is quite unpredictable but is often rewarding to the most. It is very often that a player fails to get any decent loot for the round. There are various easy to loot weapons and other gears in the game, and the developers have yet added another way of looting.
What are Bunker Chests?
This new loot type added to Fortnite Chapter 2 Season 6: Primal is in the form of chests. These said chests are said to be very rewardful to the players that find them. It contains new materials and high tier weapons and gears for the game, which is a great thing for a game of battle royale. Players all around the world are loving this new implementation and are searching for these chests as they offer better supplies than drops or ground loot. 
How to find Bunker Chests n Fortnite?
Bunker Chests stay hidden across the new and updated island map. They are not always at your perception level as at times you may have to dig the ground to find them. There are multiple locations around the map where they usually spawn, they mostly pan outwards the centre of the map.
Fortnite.gg have successfully made a detailed map stating the locations of these chests. We have that picture below that you can refer to.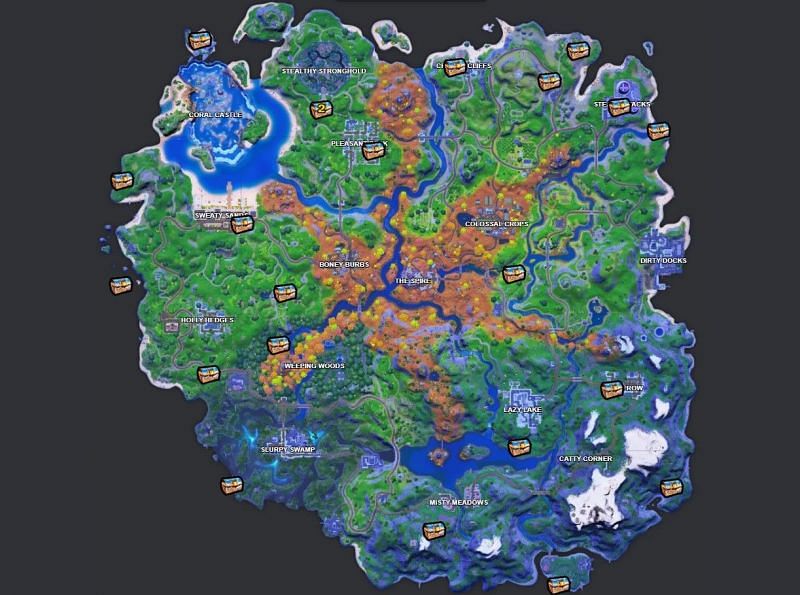 Locations
Pleasant Park
You can find one of these chests near the centre (slightly south-eastwards) of Pleasant Park. And you can also find two of such on your way if you move northwards towards Stealthy Stronghold.
Lazy Lake
You will find one at the southern end of Lazy Lake, near the water bank.
Retail Row
You will find a couple if you check the South-Eastern area of Retail Row.
Steamy Stacks
You will find one half covered in sand in Steamy Stacks. And if you head just south-east towards the river end, you can find another bunker chest buried under the sand.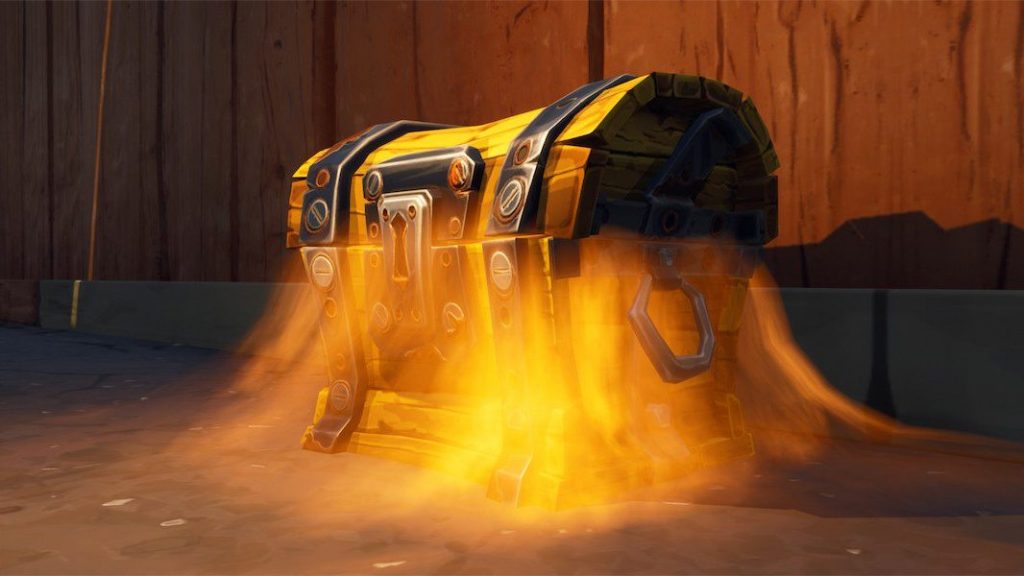 Weeping Woods
In Weeping Woods, you can find one of these chests beside the control panel in a house. The house should be in the topmost area, northern bound.
Other areas
There are more scattered around the map as you may find in the picture. It is hard to pinpoint every location but we will name a few that should be worth the risk to find during landing and gameplay. Near Shark Island, Steamy Slacks, Pristine Point, Craggy Cliffs, Misty Meadows, Slurpy Swamps, and around the coastline of the entire island (except the extreme Eastern coast) etc.
Be sure to follow us fore more Fortnite Guides, How to(s), Tips & Tricks, etc!