Fortnite Chapter 2 Season 7 is out now after the huge success of the previous season. Players had huge expectations from the new season and so far, it is going great. Just like the introduction of the Primal theme, animals and hunting in Season 6, Season 7 has an Alien Invasion theme with flying UFOs that players can pilot. The previous season had seen two types of weapons variations, the Primal and the Mechanical. Season 7's weapon of choice is a sci-fi based IO tech weapons like rail guns.
Fortnite is able to provide content to the player base with their exciting challenges and quests that comes as weekly challenges to the game. The Week 1 Weekly challenges of Fortnite are out with the release of the new season. These are great to earn major XP as the season progresses and helps with the Battle Pass rewards.
One of this week's challenges includes players collecting different IO tech Weapons. Please continue reading further to know more about it.
About IO Tech Weapons in Fortnite
The IO stands for the Imagined Order group that has returned to the new season to deflect Alien forces. Players need these IO Tech weapons to complete this challenge. There are three different IO tech weapons and players need to find each of them. These weapons are the Rail Gun, The Pulse Rifle and the Recon Scanner.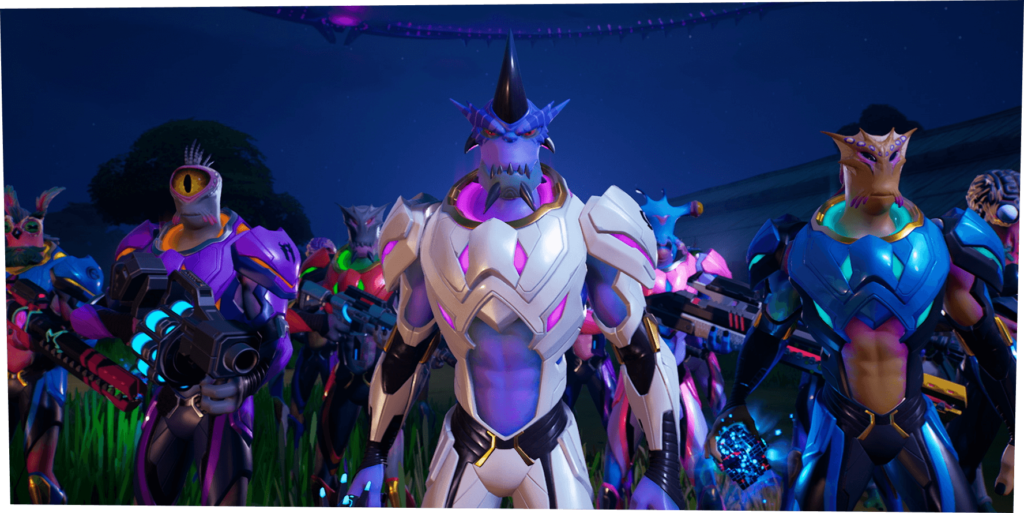 Where to find IO Tech Weapons
So, as exclusive weapons for this season, there are major chances you will find these weapons without any issue. But for the best chances to collect them, you must land in the IO outpost that is scattered throughout the new and updated map of Fortnite. These Io outposts have red lights that indicate their presence and you can't miss them.

Land there is search for chests that are matt black in colour and has a different shape from the standard ones. They have the most chances to drop IO tech weapons, although the probability is not 100%, the odds are promising. The next way to find these are through normal chests, they have a lower chance of dropping IO tech weapons but not nil so be warry.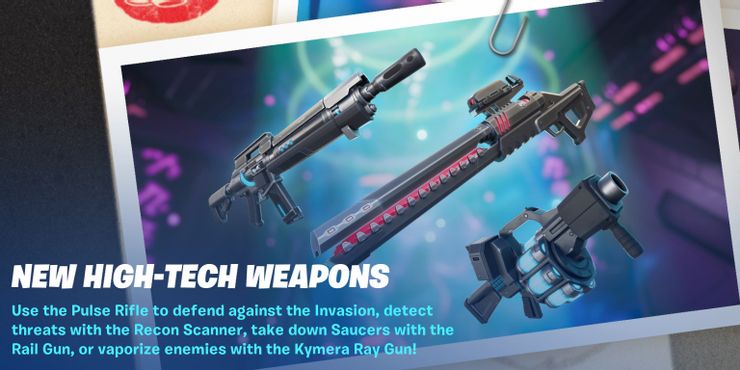 These were more passive and easier methods to complete the challenge. As you can always take the hard path and fight with the IO guard NPCs who will guaranteed drop IO weapons on defeat.
Be sure to follow us for more Fortnite Guides, How to(s) and Tips & Tricks.