Fortnite's is a trendsetter for the video gaming community. The game itself is immensely popular and is widely played all over the world. Fortnite Chapter 2 Season 6: Primal has been a treasure house of exciting additions and content for the game. Fortnite has successfully collaborated with many companies to bring some great content for the players.
The recent collaboration with Lara Croft from the Tomb Raider franchise and Aloy from Horizon Zero Dawn are two of the recent successful events in season 6 of Fortnite. This time, the developers of the game Epic Games has teamed up with online music streaming service giant, Spotify to bring out an exciting offer exclusive to Fortnite Crew members.
Please continue reading further to know more about this offer in details.
3 Months of Spotify Premium Free for Fortnite Crew Members
Members who are actively subscribed to Fortnite Crew Pack, between 22nd April to 30th June 2023 @ 8 PM ET, are eligible to claim a code that will grant them 3 Months of Spotify Premium and its perks for free.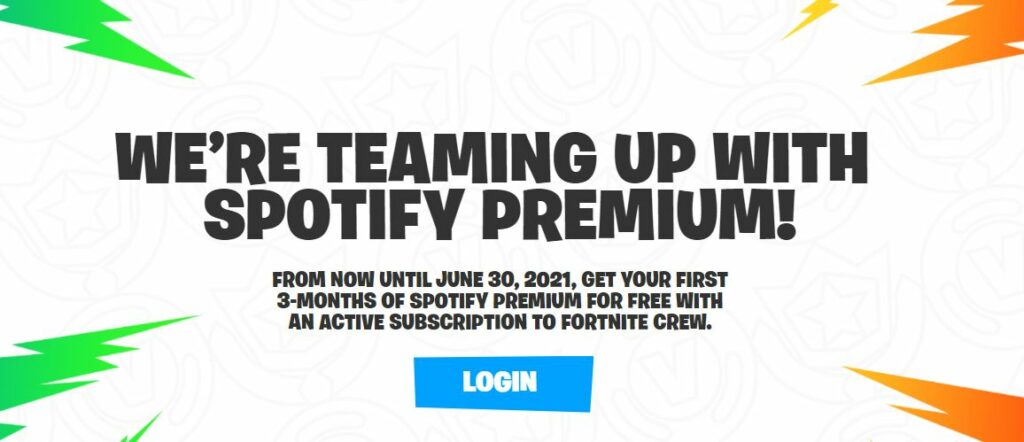 What is Fortnite Crew Pack?
It is a monthly paid service that grants players with exclusive Outfit bundles whose rewards are theirs to keep. This pack includes various Outfits items that change each month and also contains a matching Pickaxe, Emote or Glider to compliment the Outfit.
How to Avail the Offer
The steps to avail of the offer are pretty simple but you must have an active subscription to Fortnite Crew Pack between 22nd April and 30th June 2023. If you qualify for the offer by meeting the requirements, head down to fn.gg/SpotifyOffer and follow the simple steps there to redeem the offer.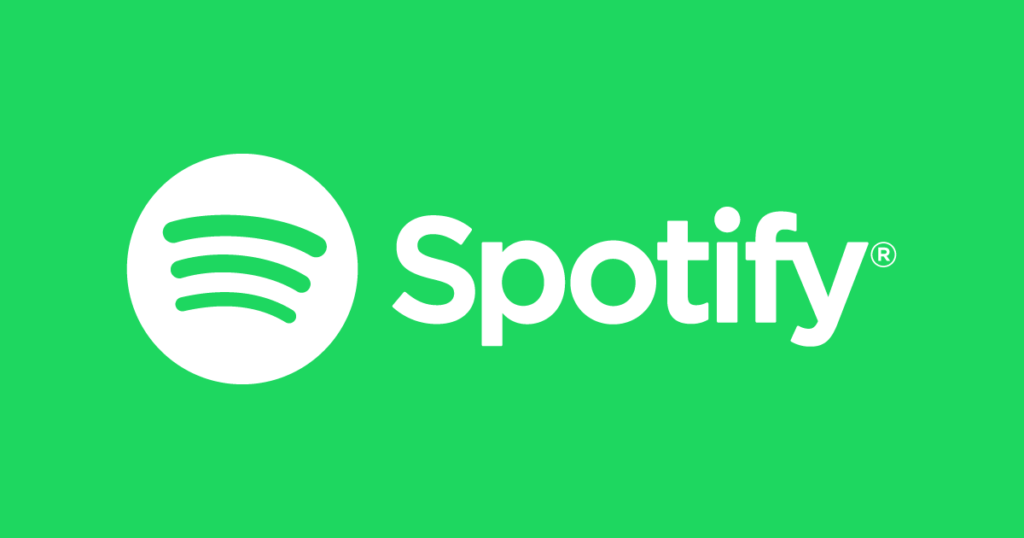 What is Spotify Premium?
Spotify Premium is the premium version of the free online music streaming service. The Spotify Premium version is a paid service that includes many perks for the users to enjoy. These perks include free music download for offline listening, No Advertisement interruptions, Unlimited Skips, High-quality audio streaming and some other perks.
More about the offer
The offer grants users 3 Months of Spotify Premium for absolutely free to Fortnite Crew Pack's subscribers. Some important things to note is that this offer can only be availed to a Spotify account that has never held a Premium status. Also, the Spotify account must be a single user account as the offer can not be applied to a Family, Duo or Spotify Student's account.
After the end of the 3 free months of Spotify Premium, they will be charged with the subscription price for further additional months. So if you do not wish to continue after the free period is over, you can cancel the subscription from here.
The Spotify codes from this offer must be used before the expiration date as they will otherwise get expired on 1st August 2023.
Be sure to follow us for more Fortnite Guides, Tips & Tricks and How to(s).