Genshin Impact has always been very generous in terms of rewarding their game's player base and loyal fans with valuable items and presents. Genshin Impact is one of the biggest and popular Role-playing, action-adventure games out there and its developers have dropped a great peek at the next big update for the game.
Just like the previous 1.4 update's Livestream, the upcoming 1.5 update's Livestream was also wrapped with much exciting news and free Primogems for players. The game's developer, miHoYo, have once again shed some light on the player's Primogems stacks by offering some free to Primogems to redeem.
How many Primogems can we get?
There are a total of three working codes that were given out during Genshin Impact's 1.5 Livestream. You can get a total of 300 Primogems, accounting 100 Primogems per code, absolutely free once you have successfully redeemed them.
What are the free Primogems Codes?
The codes that were dropped in the Chinese Livestream are exclusive to that region and won't work globally. However, the codes that were dropped during the Korean Livestream will work globally. The three codes are;
4BNSD3675J8D – This will reward 100 Primogems and 5 Hero's Wits
FS6SU367M279 – This will reward 100 Primogems and 10 Mystic enhancement ores
ATPTUJPP53QH – This will reward 100 Primogems and 5000 Mora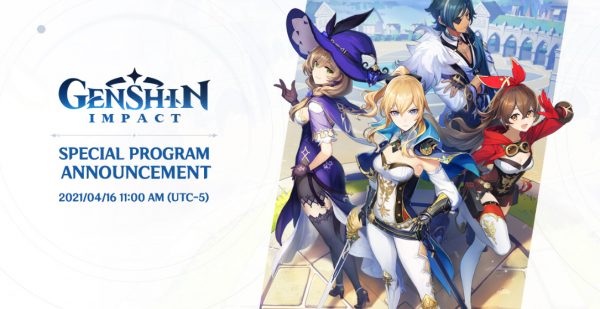 Each of these codes will reward players with a total of 300 Primogems, along with few other important items like Hero's wits, Mora, etc!
How to redeem these Codes in Genshin Impact
There are two main ways by which you can reward and claim these codes. Both of these ways are very easy and you may choose either one.
Redeem In-game
If you have the game on or this way is more comfortable for you then go with this by just following these easy steps.
Launch the game

Log in to your account 

Once you're in-game, draw the options menu

Go to settings and then navigate to the 'Account' tab

Select the 'Redeem Codes' option and copy p[aste these codes one by one and press 'exchange'.

You will be notified when they are successfully redeemed and you will receive your Primogems and other rewards at the game's Mail section by just claiming them.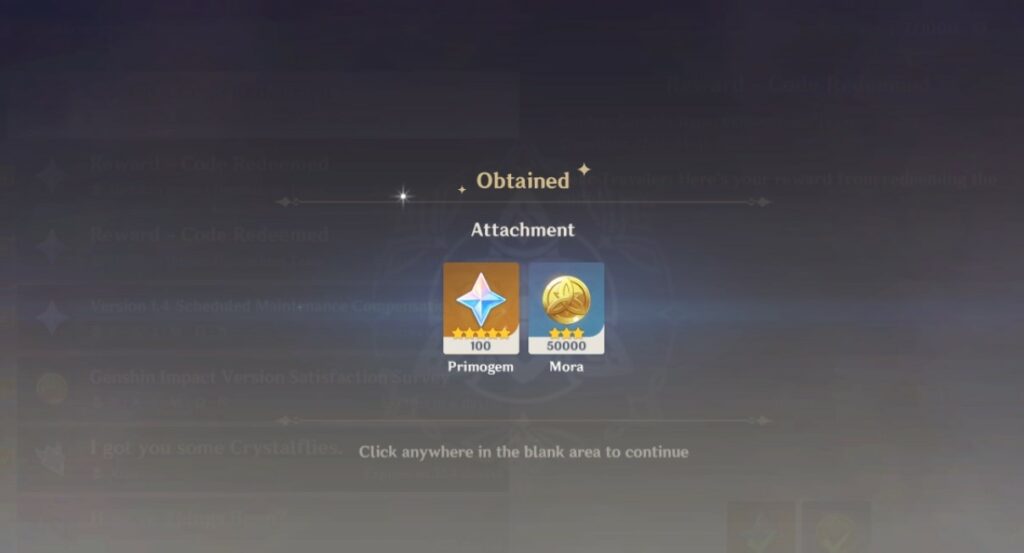 Alternative Way
Another quick way to redeem codes without the need for opening the game.
Go to the game's official site.

Log in to your account.

Select the server/region on which you play.

Enter the code one by one and click 'Redeem' each time.

You will shortly receive the rewards through the game's Mail section.
Duration of these codes
The codes were revealed during the Genshin Impact's recent 1.5 Livestream. And it can be expected that they might expire soon so be quick and redeem them within 24 hrs.
Be sure to follow us for more Genshin Impact Guides, How to(s), Tips & Tricks, etc!