Genshin Impact is one of the most popular releases of recent years in the video gaming world. The game is a free-to-play masterpiece with beautiful visuals, game mechanics, story, characters and much more. This vast. open-world, the action-adventure game has many playable characters that players can select from. Each character possesses their unique skill and ability set, based on separate elemental prowess.
Apart from this, looting is a vital part of the game. There are many types of items that the game features and among them, we will be talking about Cor Lapis.
What is Cor Lapis in Genshin Impact?
Cor Lapis is a kind of crystal-like material. It is an important item in the game that is used for crafting, like making Unmoving Essential Oils, Dustproof Potions, Geoculus Resonance Stone and Geo Treasure Compass. Apart from crafting, the Cor Lapis is an important material used for various character ascension. This Ascension material is required for Keqing, Chongyun and Zhongli.
How to acquire Cor Lapis in Genshin Impact?
As you all know, there are different types of materials like this available all around the game. And each of these materials requires certain elemental users to break it off and acquire it. For Cor Lapis, players need to use Geo users or Claymore users to break it.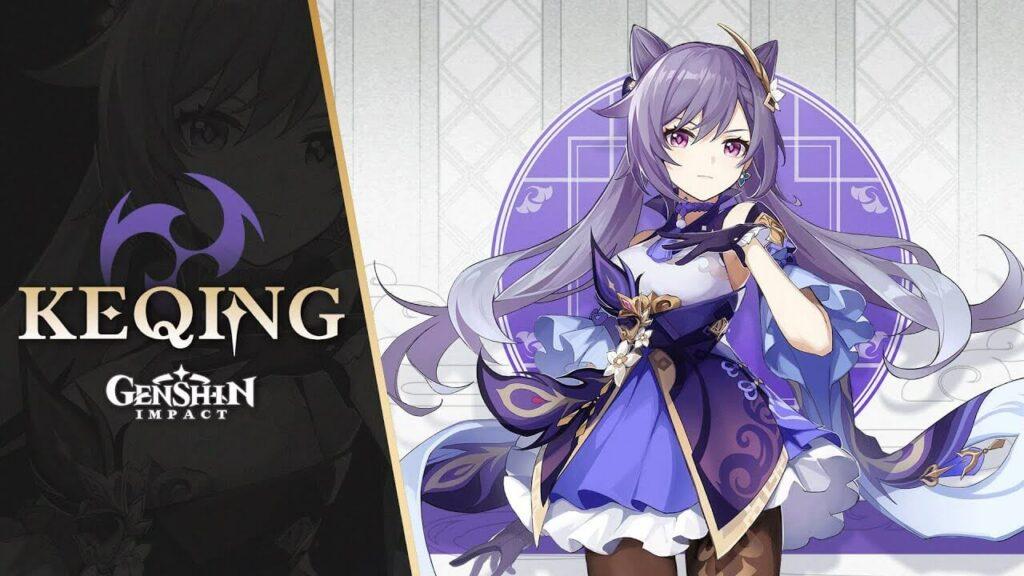 Where to find Cor Lapis in Genshin Impact?
There are quite some places where you can acquire Cor Lapis in the game. They are very easy to recognise with their bright orange shine, which separates them from the stone and rock background. You won't see them that commonly either but they can be found around Liyue the most.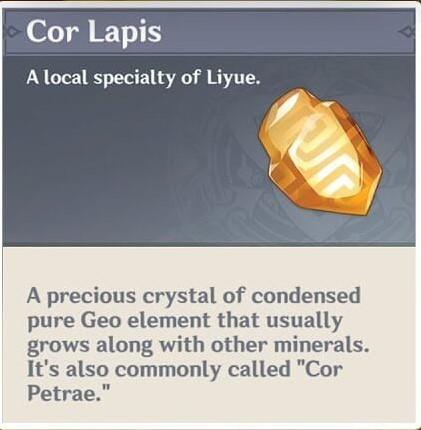 If you know where exactly to look, you can easily farm them, while it takes IRL 48 hours to respawn, it should last you for a while. It is said that you can find around 142 Cor Lapis in Liyue alone.
To make it easier for players, you can refer to this map down below to get an idea of where to look for Cor Lapis around Liyue.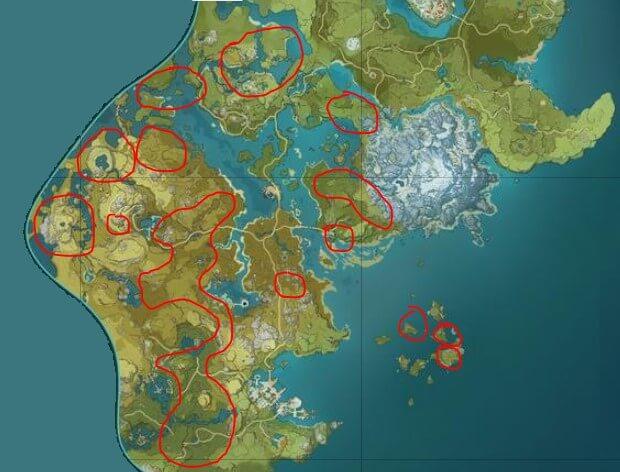 An alternative way to get Cor Lapis?
You can also get Cor Lapis from an in-game merchant, though it is not the most quantitative way, it surely is an effective one. The merchant that sells it is called Changsun and you can find her in Liyue Harbor, around Mingxhing's Jewellery store. She would have 5 units to sell, each going for 1500 Mora. The items will restock after IRL 3 Days so not the most effective way.
This concludes today's guide, for more Genshin Impact and other gaming Guides, How to's and Tutorials, be sure to follow us!