The brand update for Genshin Impact is scheduled to release today, as of the official release date. The version 2.4 update is going to bring a lot of new changes to the game. We have talked a lot about the update in extensive detail in one of our previous articles, including an article solely dedicated to describing Shenhe's abilities.
In today's article, we will be focusing on describing another new character that the new update will be featuring in Genshin Impact. Yes, we are talking about Yun Jin. To know more about her abilities, please read the article down below!
New Character: Yun Jin in Genshin Impact
As we have mentioned before, there are a lot of different characters with different types of abilities and weapon-wielding capabilities that you can select from. And to add another member to the roaster, we have a new character called Yun Jin, a four-star Geo Polearm user.
Yun Jin is a famous figure in Liyue Harbor's opera scene and also the director of the Yun-Han Opera Troupe. She was initially revealed alongside Shenhe, a Cryo five star polearm user.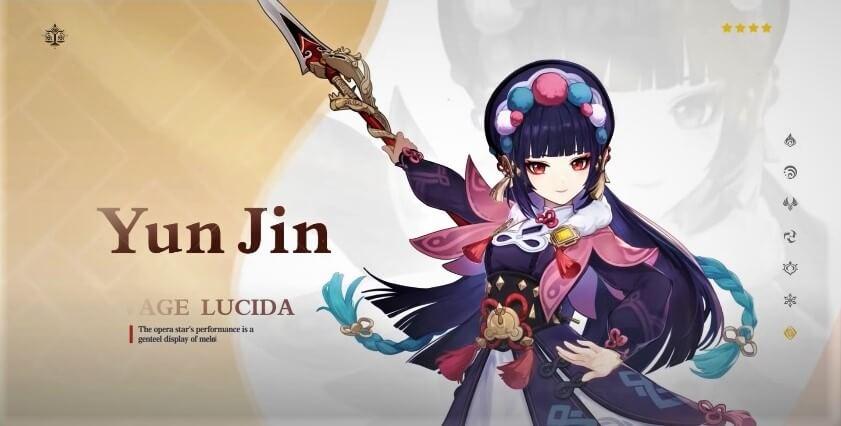 How to get Yun Jin in Genshin Impact?
You can obtain Yun Jin in the game, just like you normally would. That is through opening banners. You can draw and try your luck in obtaining her in the first two banner runs once version 2.4 releases.
You can also obtain Yun Jin as a reward in the 'Fleeting Colors in Flight' event. You can earn different types of talismans through completing a number of challenges, which you could exchange for the new character.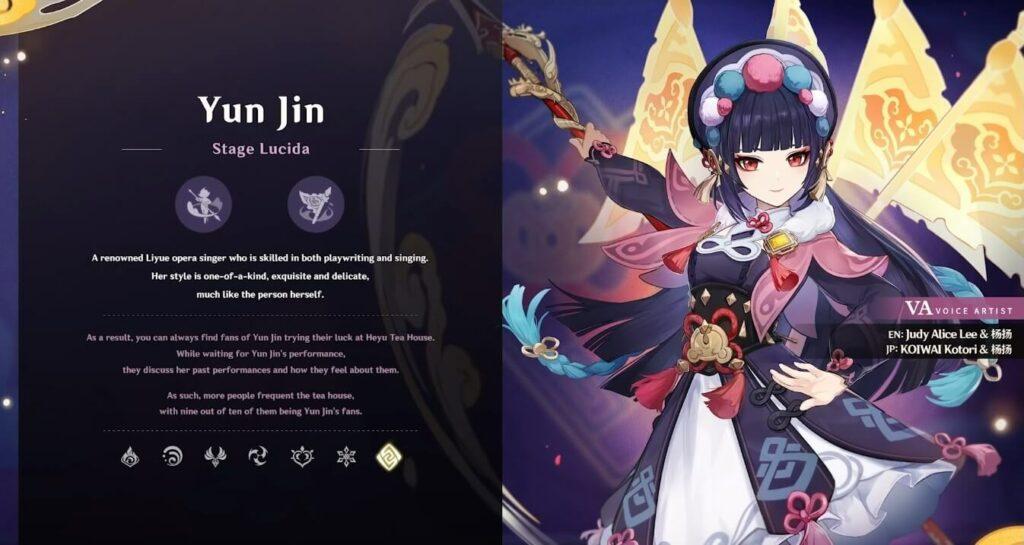 Her Abilities
Her abilities are amazing for a four-star category character. Her Normal attack is called 'Cloud-Grazing Strike'. On normal, it performs five consecutive polearm strikes. A charged attack allows her to lunge forward and inflict heavy damage. Her plunging attack deals damage to enemies in the close vicinity when struck.
Her Elemental Skill is called 'Whirling Opener'. When preseed, Yun Jin flourishes her spear in the form of Cloud-Grazing, which deals heavy Geo damage. When on Hold, Yun Jin conducts the Whirling Opener stance and charges up. This forms a shield that absorbs elemental and physical damage 150% more effectively.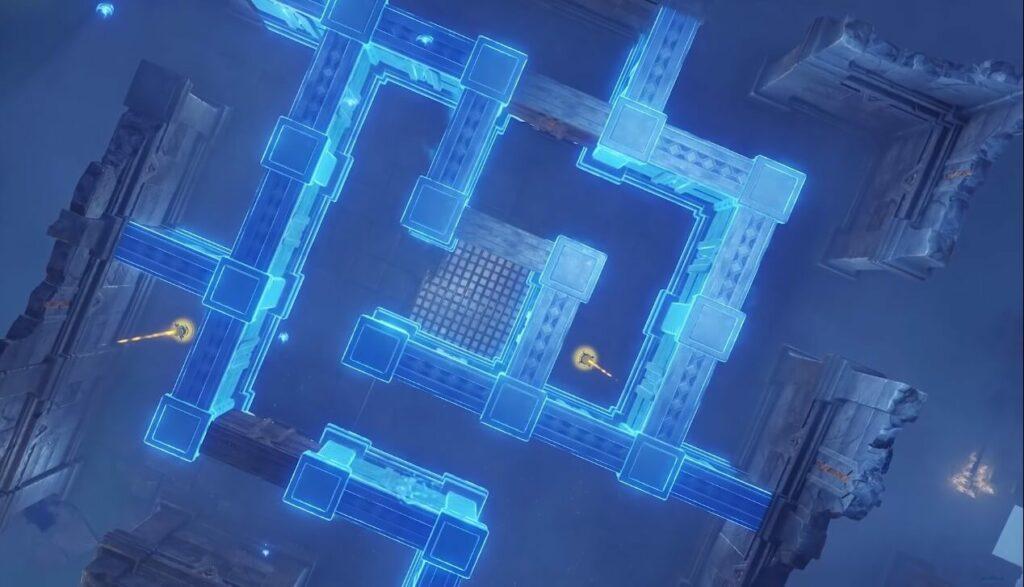 Yun Jin's Elemental Burst is called 'Cliffbreaker's Banner'. When used, Yun Jin inflicts heavy AoE damage and effectively grants all nearby players of the party a Flying Cloud Flag Formation. This means whenever a party member performs normal attack damage to enemies, bonus damage is inflicted based on Yun Jin's current defence statistic.
Be sure to follow us for more Genshin Impact and other gaming Guides, Tutorials and How to's.