Genshin Impact is a popular action-adventure game with a compelling story, based within the realm of Tevyat. The vast open world of the game has a lot to offer to the players in terms of valuable resources and collectables. In Genshin Impact, there are a number of playable characters that you can level up, in order to become stronger. This requires certain items in the game and the Sea Ganoderma is one such item.
To know more about Sea Ganoderma in Genshin Impact, please go through the article down below.
About Sea Ganoderma in Genshin Impact
The Sea Ganoderma is a special type of item found in the wild region of Inazuma. It is a type of plant that looks like a fungus and is blue in colour. It has been in the game for a while now and it first appeared in the Golden Apple Archipelago area. However, this area was a part of a special event and is now inaccessible to the players.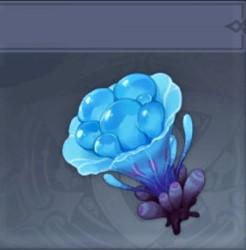 Where to find Sea Ganoderma?
Sea Ganoderma is a unique material that can be found in the new areas of Inazuma and Enkanomiya, and these are the only ones where you can gather these.
This material can be found mostly around the coastline of the many Inazuma islands. As for Enkanomiya, you can only find a few on the Eastern island. The most you can gather is from Inazuma so focus on there first and then proceed to Enkanomiya.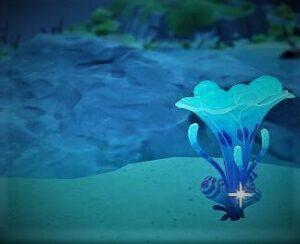 Importance of Sea Ganoderma
Sea Ganoderma doesn't have any extensive use scenarios in the game. It can not be used to craft anything and isn't a part of any recipes yet. However, the most important usage of this material is under the purpose of Ascension. This material is required for the Ascension of two characters in the game, they are;
Yae Miko– The newly added 5-star Electro Catalysts user
Kazuha– A 5-star Anemo Sword user
How to Farm Sea Ganoderma?
You can farm this material if you own a Serenitea Pot. You can purchase seeds from Tubby through it and plant them in A Path of Value: Orderly Meadow. By this process, you can gain up to 8 Sea Ganoderma every 70 hours.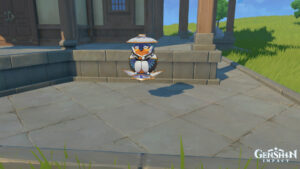 This is the easiest way to get as many of these you want without moving and searching a lot. Though you would need to unlock the Serenitea Pot for this to work. Otherwise, you can always search for them around Inazuma and Enkanomiya region.
Be sure to follow us for more Genshin Impact Guides, How to's and Tutorials.