As the exciting Genshin Impact 2.5 version rolled out, many new additions were made to the game. With this new version update, came an exciting event called the "Three Realms Gateway Offering". In this event, players can earn a valuable quest item called "Husk Gem" by defeating Shadowy Husks. Here's everything players need to know about this event to make obtaining the Husk Gem easier.
About the Quest in Genshin Impact
The Husk Gem is a new quest item added to the Genshin Impact 2.5 and players can participate in it. In this quest, players are required to defeat Shadowy Husks for which they will get the Husk Gem. There are about 6 Shadowy Husks scattered around the game map and players have the opportunity to defeat them all to obtain 6 Husk Gems.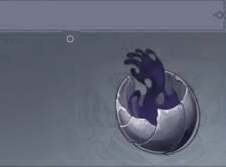 About Husk Gem
As a new addition to the game, the Husk Gem serves an important purpose. Players are required to have 10 Husk Gems in order to cleanse the Tower of the Void. And this mechanism will only be unlocked through 10 of these.
Where to find Shadowy Husks in Genshin Impact?
The first two Shadowy Husks out of the six can be found on Yachimatahiko's Locus island. Players should go there and defeat these enemies to earn 2 Husk Gems, each. After defeating them, players will get the opportunity to open a Precious Chest and doing so, they can earn 10 more Husk Gems, making a total pool of 12 gems.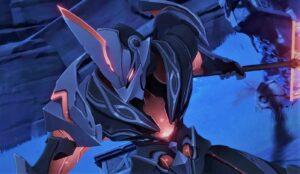 Player's will find two more at Kunado's locus Island and two more at Yachimatahime's locus island. There you can repeat the entire process and once you stand victorious and defeat the rest four, you will get 4 Husk Gems in return, along with two Precious Chests. You can open them to earn 10 more gems from each, making a total pool of 24.
All in all, if you can successfully complete the Three Realms Gateway Offering event, you can get up to 36 Husk Gems in total.
End Note
Defeating these Shadowy Husks is not a futile job at all. With the proper plan, you can easily stand victorious. They possess the power to either make a shield for themselves or heal one another. You can avoid that by not using any Shield unit and compensate that with healers. Defeating them will be a few minutes' tasks at best, so no need to worry.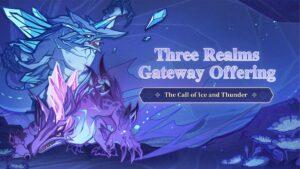 This has been everything you needed to know about Husk Gems in Genshin Impact 2.5. Be sure to follow us for more gaming Guides, How to's and Tips & Tricks.