Genshin Impact's current running version is version 1.4, which has brought a lot of exciting content to the game. The open world of Genshin Impact is immersed into various quests, challenges, characters, NPCs, etc and all of them revolves around the same main storyline. The version 1.4 update has been a very fruitful season for the game and the developers are piling some brand new content before the upcoming 1.5 version update to Genshin Impact.
The recent Archon Quest, Act IV has reemerged in the game's lore which is going to conclude the Archon Quest part of the main storyline. Similarly, there are a few other quests and events that are reappearing in the game and it is quite interesting. Yes, we are talking about our favourite fellow merchant, Liben. 
Who is Liben?
Liben is a character in Genshin Impact's universe and his role is of a merchant from Liyue. This curious and heavily manipulated merchant was first introduced to the game in version 1.0 and remade his way into the storyline of version 1.2, and players love his character as he trades with some of the rarer items that you can find in the game.
The storyline behind Liben's appearance and the event in version 1.4 is still not disclosed yet but either way, our fellow chap will surely have some good items for us in his inventory.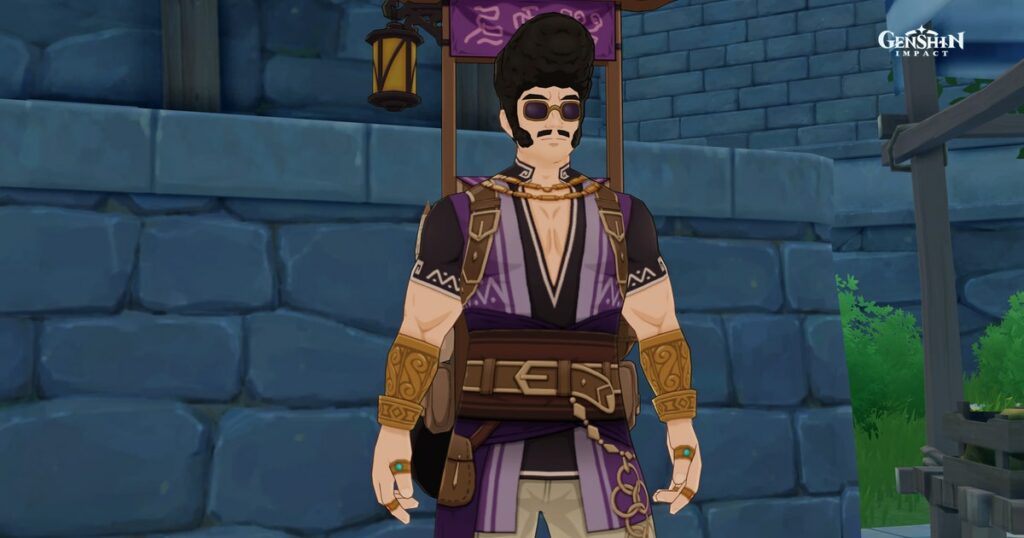 About the Marvelous Merchandise Event
The event usually stays up for a week and in this time players can get some of the great items they can in the game. To take part in the event, you would need to locate him. He should be spawned near Mondstadt and you can locate him by locating a 'Gift Box' icon on the map. 
You need to interact with him and have a little conversation, after that just check what's available in his inventory. Each day, the items in his inventory change so you should visit him for seven days to have the most possibility of getting good loot.
 Liben often trades rare and high tier items in exchange for some common items that are easily available in Genshin Impact. It is just a win-win situation with him. Players can only gain a single gift box a day, and after claiming five total boxes Liben will give a "Mega Box" that has twice the rewards. 
Marvelous Merchandise Event: Open Boxes o' Marvels and Get Primogems!

During the event, Travelers can look around Mondstadt for Liben the merchant. Give him the materials he requires to open Boxes o' Marvels, which contain Primogems and other rewards.#GenshinImpact pic.twitter.com/TfA8OncAvt

— Paimon (@GenshinImpact) April 13, 2023
Duration of this event
This event, as mentioned before, will last for a week, that is from April 16th to April 23rd, 2023. Players can get some great rewards including about 300 Primogems and Mora.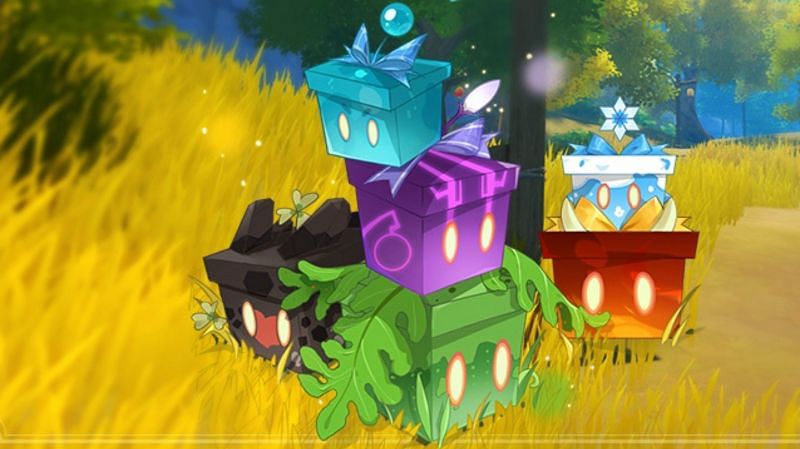 Be sure to follow us for more Genshin Impact Guides, How to(s), Tips & Tricks, etc!