Genshin Impact's next big 1.4 update is all ready to release on March 17th 2023. miHoYo, the developers of Genshin Impact, have hosted a Livestream event to elaborate on the upcoming update. They showed the players what new things are coming with the update along with fun new events like the 'Windblume Festival' in Mondstadt. Some of the new upcoming exciting changes and additions are new weapons, special events, a new style of gameplay and, most importantly, new characters. But there was much more exciting stuff that came as an early gift with the live stream event.
The upcoming 'Windblume Festival' at Mondstadt, which is coming with 1.4 updates, will offer players a total of 1000 Primogems that they can use in the game. These 1000 Primogems will be gained as a reward while completing tasks and challenges that the Festival event will bring. But in case you can't wait for the event to earn some Primogems, you are in for great news.
The Live stream that miHoYo hosted to announce and explain the 1.4 updates has also revealed several codes that can be used by players to redeem up to 300 Primogems! This is also entirely for free and we here will tell you how to do that.
The Free Primogem Codes
These are the three codes that were dropped during the live stream event. This will let players redeem up to 300 Primogems in total, along with 5 Hero's wits, 50,000 Mora and 10 Mystic enhancement ores.
ET7ADQFF8KJR – This will grant 100 Primogems and 5 Hero's wits
PSNTC8FEQK4D – This will grant 100 Primogems and 50,000 Mora
KTNSCQWW922M – This will grant 100 Primogems and 10 Mystic Enhancement ores
How to redeem these codes
The process of redeeming these code is very easy, just follow these steps and you will be good to get some Primogems for free.
Launch Genshin Impact on PC or Mobile
Click on the Profile icon at the top left of the screen
Navigate and select the Settings option
Then select Account
There you will find the 'Redeem Now' option.
Paste these codes, mentioned above, one by one and click on the 'Exchange' button
After performing this process three times, you need to visit the mail section of the game
There will be three rewards stating all your claims, click on 'Claim All' and you will have 300 Primogems and the other additional rewards in your account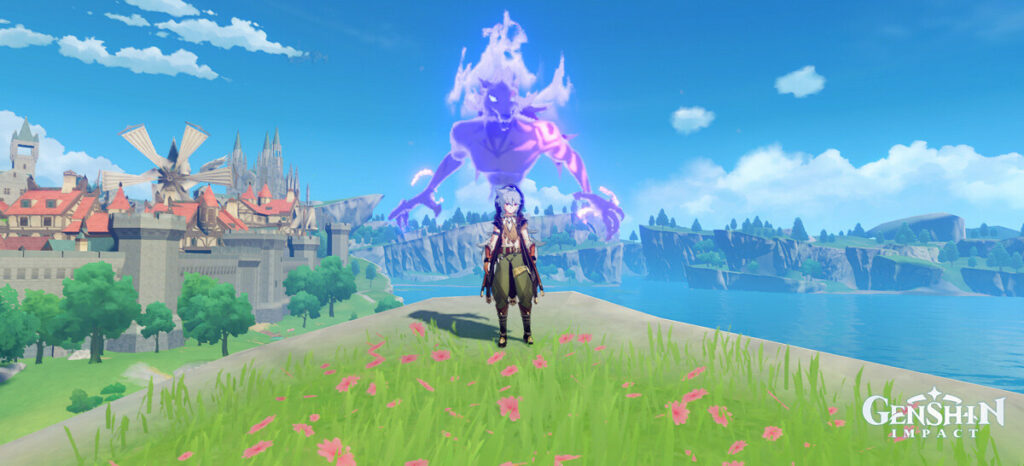 This is the easiest process by which you can claim your rewards. There's an alternative process where you can visit genshin.mihoyo.com/en/gift website and use your Genshin Impact's id and password to login. Then select the server you play on and enter the three codes along with your name and the server name.
This is a limited time offer only so be fast to redeem it. You can only redeem each code once per account. Be sure to follow us for more Genshin Impact guides, How To(s), Tips and Tricks, etc.