Genshin Impact players are already familiar with the Bountiful Year in the game. It was once an exclusive item that could only be acquired from a designated quest in the game. However, things have changed and the exclusive dish can now be obtainable through its recipe during the ongoing Fleeting Colors in Flight event in the game.
What is Bountiful Year?
It is a special kind of food item in Genshin Impact. It comes in three different qualities and based on them, increases all party members' ATK by 224, 272 and 320, respectively. It also increases the said CRIT rate by 6%, 8% and 10% for a duration of 300 seconds.
If we take a few steps backwards, we can easily recall the Lotus Eater world quest based on Enkanomiya. In that very quest, players were able to exchange their Dragonbone Orb to Linlang, at Xigu Antiques in Liyue, for 80,000 Mora and 5 Bountiful Year as rewards. This was the only way back then, but that's not the case anymore. 

How to obtain Bountiful Year Recipe now?
Genshin Impact players are required to take part and complete the following challenge called "The key Catch" in order to obtain the Bountiful Year recipe. The challenge can be accessed in the Guyun Stone Forest at Liyue's sea in the region of Clouds. Head on to the tallest cliff edge located northeast of Liyue Harbor and glide your way to Gunyun Stone Forest.
Once you have started the challenge, players will be required to face off a group of treasure hoarder elites. Once you have successfully eliminated them, the challenge will be complete. There are a few rewards they will be getting from this. Open the "Fleeting Colors in Flight" event menu to access all the challenge rewards. Players will get 30 Primogems, 200 Immaculate Talismans and the Bountiful Year recipe. If they are successful in completing the challenge with 90 seconds to spare, they will get additional rewards like 3 Hero's Wit, 60,000 Mora and 6 Mystic Enhancement Ore.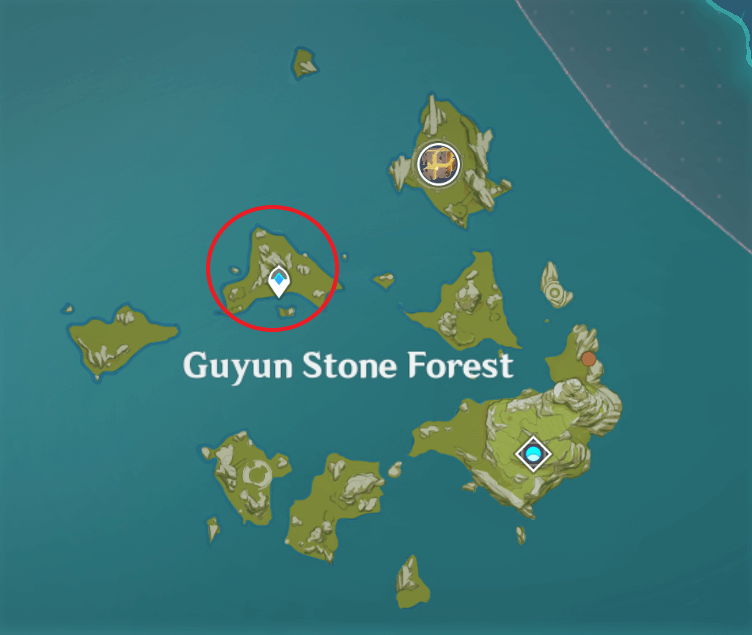 Ingredients required for Bountiful Year dish
The following ingredients are required to prepare the Bountiful Year dish.
Carrot (4)
Fish (4)
Onion (2)
Violetgrass (1)
These are quite easily attainable in the game so you don't need to worry much. Try covering for the highest quality of Bountiful Year dish to get the most out of it.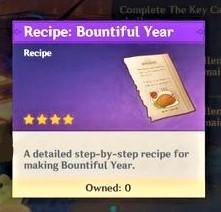 This sums up today's guide for Bountiful Year recipe in Genshin Impact. Be sure to follow us for more Guides, How to's and Tutorials.