Genshin Impact has been at the top of the gaming charts for a while now and its addictive and interesting gameplay separates it's from any other RPG adventure games. Genshin Impact recently got its 1.4 update patch that included a ton of exciting new features and content for the game. The recent Windblume festival also got accepted with live and great reviews.
There are similar and many new events, side quests, rewards and other things going to be added to the game. One of such is the Contending Tides event, which is a limited-time event with any exciting things to do. Like every other Genshin Impact events, anyone can take part in these events just by keeping the game up to date.
The only thing that is required in this event is the Player's adventurer rank. Certain challenges require a specific level of adventurer's rank to be eligible so keep that in mind.
When is Contending Tides Event coming?
The event is scheduled for 2nd April 2023 from 10:00 and will continue up till 12th April 2023 at 03:59 Server Time. The developers, miHoYo have announced more about the event at their official Twitter handle that you can check for yourselves from here.
Contending Tides Event – Challenge the Arena and Win Primogems

During this event, Travelers can participate in challenges at Dadaupa Gorge's Meaty Arena and earn Primogems and other rewards.

View details here:https://t.co/4FJ8DBJxql#GenshinImpact pic.twitter.com/L7ChGuepe2

— Paimon (@GenshinImpact) March 31, 2023
How to eligible for the Event?
The only eligibility that is required to participate in this event is that the player must be at the Adventurer Rank 20 or above. Which is pretty normal if you have been playing the game for more than couple of months. Again, the World level doesn't matter here, only the Adventurer Rank has to be a certain level.
About the Event and its rewards
The Contending Tides event is scheduled for a whole ten days period and during this event, players with Adventurer Rank 20 or higher can participate. There will be series of challenges at the Dadaupa Gorge's Meaty Arena. Each day there will be a challenge, where each of them will have three difficulty levels. The difficulty levels can be selected as per the player's preference.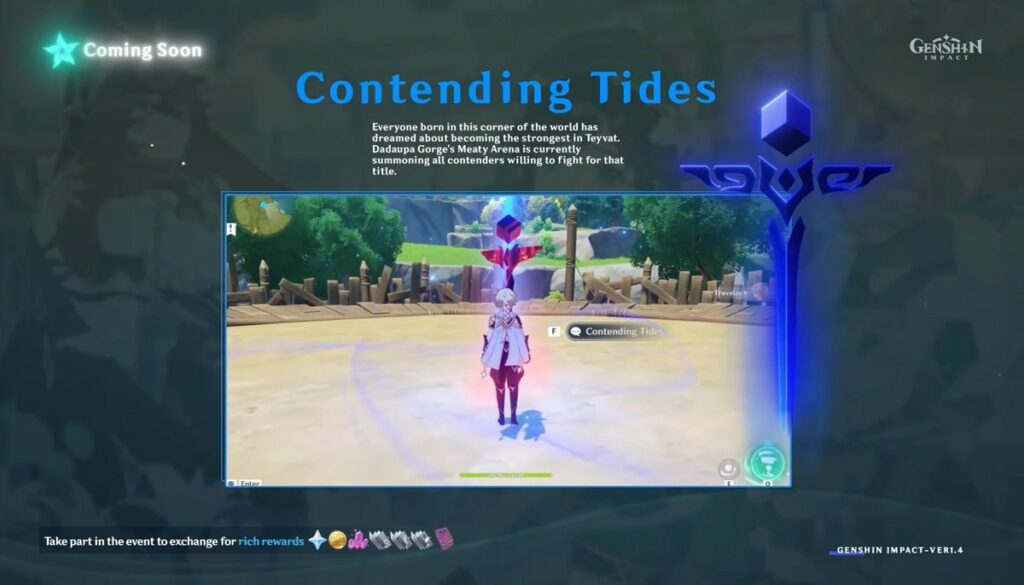 The Reward for this event generally prized in Primogems but there are supposed to be some other corresponding rewards too.
About Genshin Impact
Genshin Impact is a single-player and multiplayer open-world, action, adventure, Role-Playing game. The game was developed by miHoYo and released last year. Since then, It has managed to profit nearly 800 million dollars. The game currently has a huge community behind it and gamers love the way it runs, the story is great, the graphics are beautiful and there are a lot of other things to love.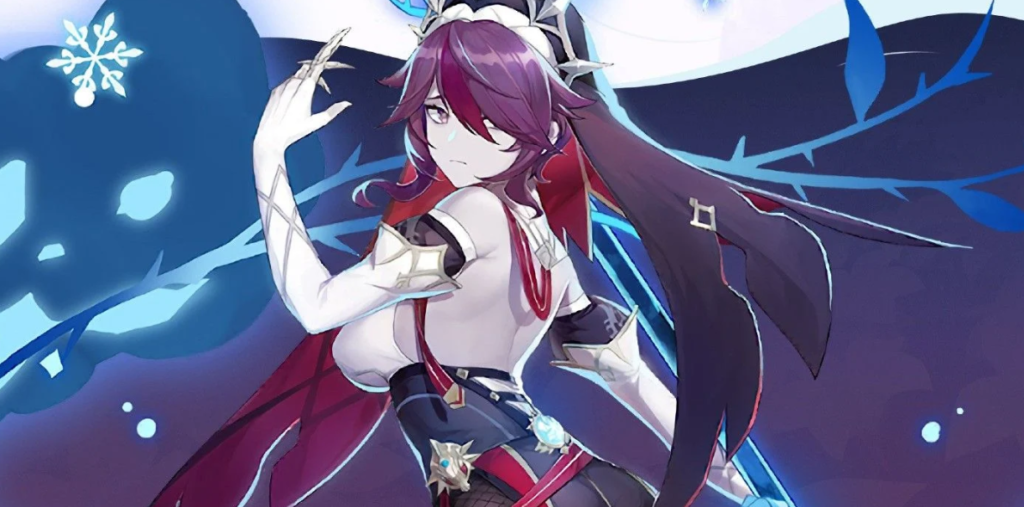 Be sure to follow us for more Genshin Impact Guides, How to(s), Tips & Tricks, etc!