With every update, Genshin Impact continues to provide new content for its players to enjoy. And the recently introduced Hangout Events, allows players to hang out with some of their favorite characters, choose different dialogue options, and earn rewards. The latest Genshin Impact 1.5 has introduced some of the biggest changes to ever come to the game. And one such introduction is the Serenitea Pot.
The Serenitea Pot system was already teased during the initial launch of the game. With this new mechanic, players can create their own homes, build furniture, customize the interior and exterior, and earn bonus rewards for completing challenges. لعبة بلبل It allows players to earn a new Trust Rank.
The Trust Rank will grow the more the player works on their Serenitea Pot home. You will be able to build walls, place furniture, and add animals inside this little pocket dimension. كم عمر اجويرو So here is how players can unlock this new feature.
 How To Unlock The Serenitea Pot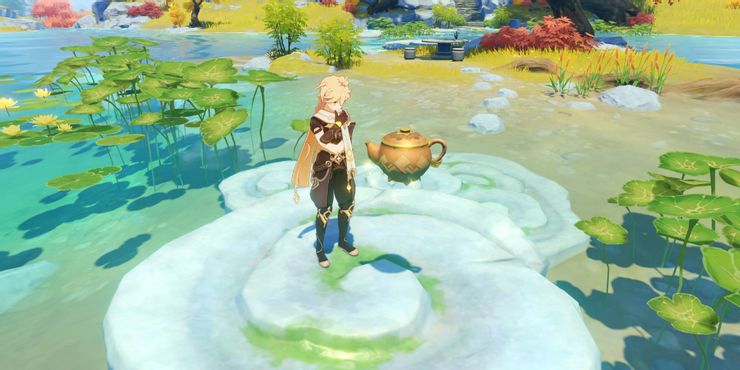 There are a few pre-requisites that players will need to complete before having access to the Serenitea Pot. Here is what players need to do.
Players will need to be Adventure Rank 35 or higher.
Players will need to have completed Chapter I: Act III: A New Star Approaches Main Story Quest.
After completing the pre-requisites, you will be able to access a new quest called "A Teapot to Call Home". From the gadget menu, choose any biome out of the three options it depends on your preference.
The new Serenitea Pot is an interesting new mechanism and the best houses will likely go viral on Twitter and set the game to new heights. Players can even visit friends Serenitea Pots if they want to. This game just continues to grow stronger every day. Hope to see more fantastic features from the game. كرة البولينج