The very popular survival craft game Valheim, which was released a month ago, is based on Norse mythology. Players find them as a Viking in their afterlife, surviving in the purgatory called 'Valheim' and proving their worth to Odin to qualify in Viking's Heaven 'Valhalla'. Apart from the usual survival stuff where food, shelter, natural resources, wild animals, etc. are required to be mastered to survive, Valheim takes on another aspect of the difficult and unforgiving survival journey that the players will have to face.
There are several boss fights in the game where the player needs to summon and defeat them once they are ready, to progress farther into the game and unlock more items and biomes.
Who is Eikthyr and where to find it in Valheim?
Eikthyr is the first of the many bosses you will come across in Valheim. It is a huge and aggressive stag looking giant with big electrified antlers. Finding the location of this boss is relatively easy as chances are, you have already come across it. The first time you will spawn in Valheim's new world, you will find Eikthyr's sacrificial stone in front of you. Just to the left of it, there should be a red glowing rock that will indicate a new location on your map upon interaction. This new location is one of Eikthyr's summoning altars. The other altars can be found throughout the starting Meadows biome.
How to summon Eikthyr?
It is not wise to summon Eikthyr within minutes of starting the game. It is highly recommended to learn the basic aspects of survival and gather materials that will help you to win against it like armour and weapons. You need to offers two deer trophies that you can obtain by hunting deers, one per each deer. Offer these trophies as a sacrifice to the Eikthyr's altar pointed at your map in the meadows biome.
The chances of winning the fight on the first try are not much but that's alright. You can summon Eikthyr multiple time with two deer trophies each time so no need to worry. You can keep trying until you get the hang of it, defeating Eikthyr is not that hard of a job either.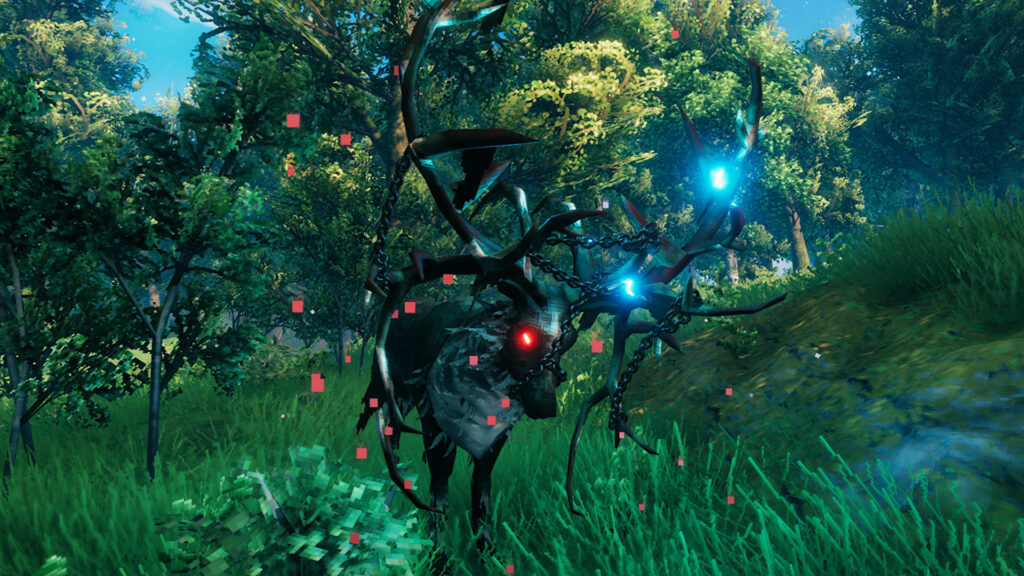 How to defeat Eikthyr?
The first thing to do is to be prepared and be geared up. Weapons and armours are both necessities in boss fights, to deflect damage from the enemy and to inflict damage to the enemy. It is recommended to learn about your opponent before facing it. Eikthyr has three sets of abilities, i) Antler Swipe, ii) Lightning and iii) Stomp and has a total of 500 HP. Defeating it will take a bit time than normal and taking it slow and steadily will increase your chances of winning.
All of its abilities will damage your HP so stay out of its way as blocking its attacks are very easy. After each use of its ability, you will get a time window where you can get close to it damage it with your weapons like a sphere or blow heavy hits from the range with a bow and arrows. Remember to attack while the cooldown window between its abilities and refrain from attacking while it uses its next set of abilities. Be sure to keep some prepared meal with you that will grant you with stamina and recover lost health points.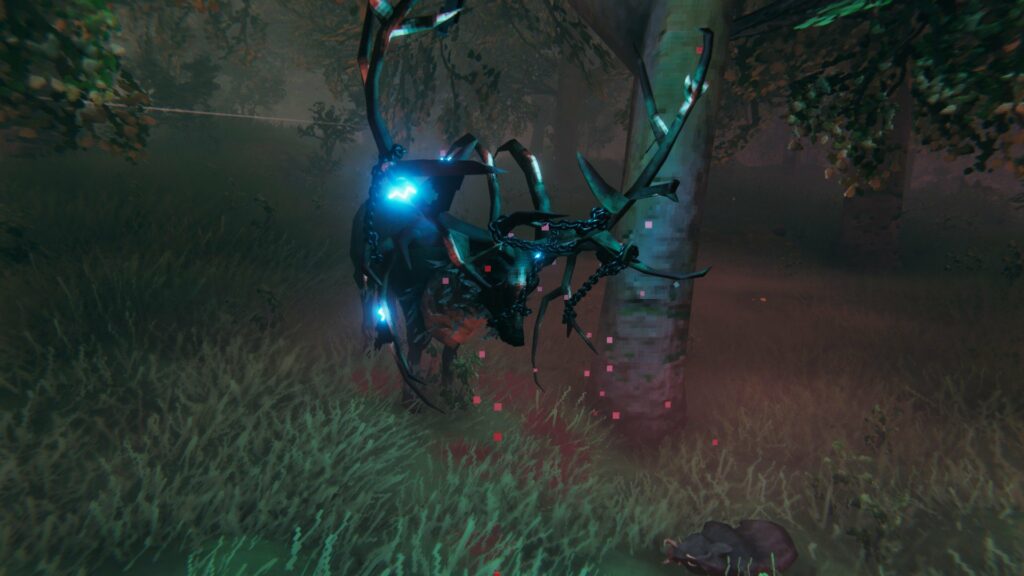 This process will be fruitful with time, as doing little damages will deplete its 500 HP within five minutes. Remember to not go any farther away from the boss fight as once out of range, it will regenerate all of its lost HP. Stay close, dodge its attacks and inflict damage in between. Once defeated, Eikthyr will reward you with the Eikthyr trophy, 3 Hard antlers and Eikthyr Power.
Be sure to follow us for more Valheim guides, Tips & tricks, How To(s), etc!