The Norse mythology-based viking survival craft game 'Valheim' has so much content to offer to the players. There's always something to do in the game, especially when you are playing with your friends. Though the game is based and influenced by Norse mythology, it puts heavy emphasis on survival in the realm of an unknown and dangerous world. A few of the crucial elements for every survival game is food, shelter and weapons. 
Building a base in Valheim is one of the most basic features and can be learned within the first few minutes into the game. But it takes some more time to build a better one with better components. At the early stages of Valheim, you would learn to make a basic house shelter off of wood. Once you get sturdy at the basic of the game, you can upgrade your house by using stone which will provide your settlement with sturdiness. I mean why not? Why wouldn't you want to have a stone in your house?
How to Unlock Stone buildings in Valheim?
Stone buildings can be unlocked once you have crafted a stonecutter. You can use stones to make stone walls, pillars, stairs, floors and arches. It looks more pleasing to the eyes and works better aesthetically. You would need some basic components to start building your own structures out of stone.
Components required for stone buildings: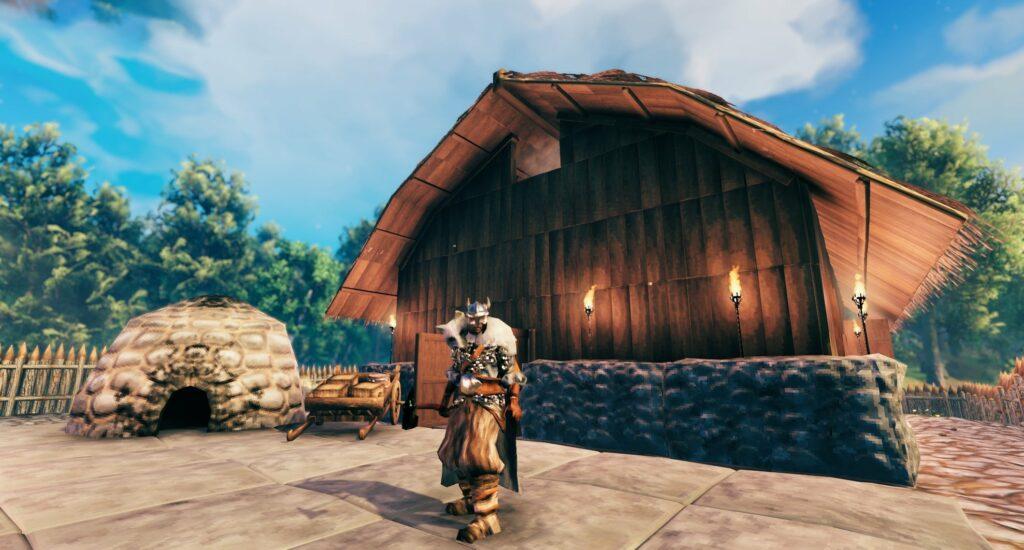 Well, you cant use your axe to chop down stones like they are trees and start building. You would need a tool called the 'Stonecutter' that can be used to cut and shape stone floors, pillars, etc. out of stones. This Stonecutter is unlocked and can be crafted once you have acquired iron. To acquire iron, you would need to defeat the Elder, the second boss in Valheim and get access to the swamp key and the swamp biome. You will find plenty of iron from the sunken crypts located in the swamp.
Components required for crafting stonecutter:
10 Wood
2 Iron
4 Stones
A workbench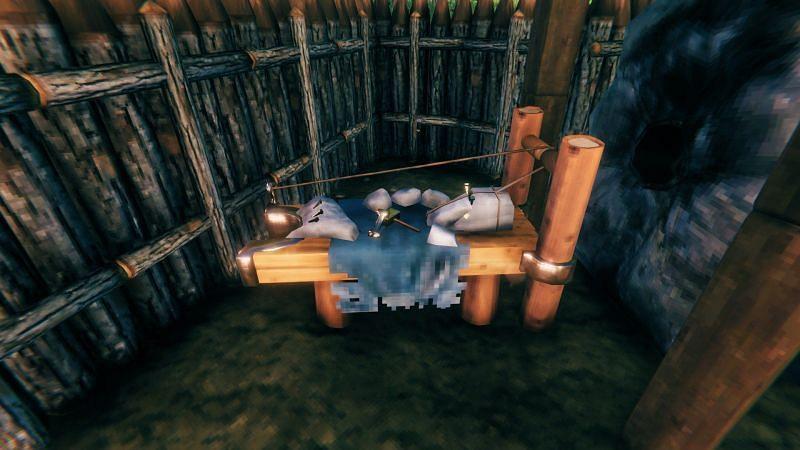 Once you have gathered all of the above-mentioned materials, you will be able to craft a stonecutter. Now you would like to gather some stone and place the stonecutter near a workbench to craft stone structures. Stones are very easy to collect and they can be found all over the floor of meadows for example. Now once you have completed all these steps and gathered the important components, there's no stopping you from building an ideal home in the dangerous yet beautiful world of Valheim.
Be sure to follow us for more Valheim tips & tricks, How To(s), guides, etc.