Valheim requires players to have the right set of gear to use them in offence and defence when required. As we have discussed plenty of times in the past, this Viking survival craft game has so many things to offer to the player. There are different types of tools, materials, resources, weapons and their subdivisions. We have recently talked about everything you need to know about Black metal in Valheim, from how to unlock it to how to use it to craft several useful things in the game. Black metal is the fourth tier and final metal in the game that you will find in the plains biome, from Fuling village's loot chests.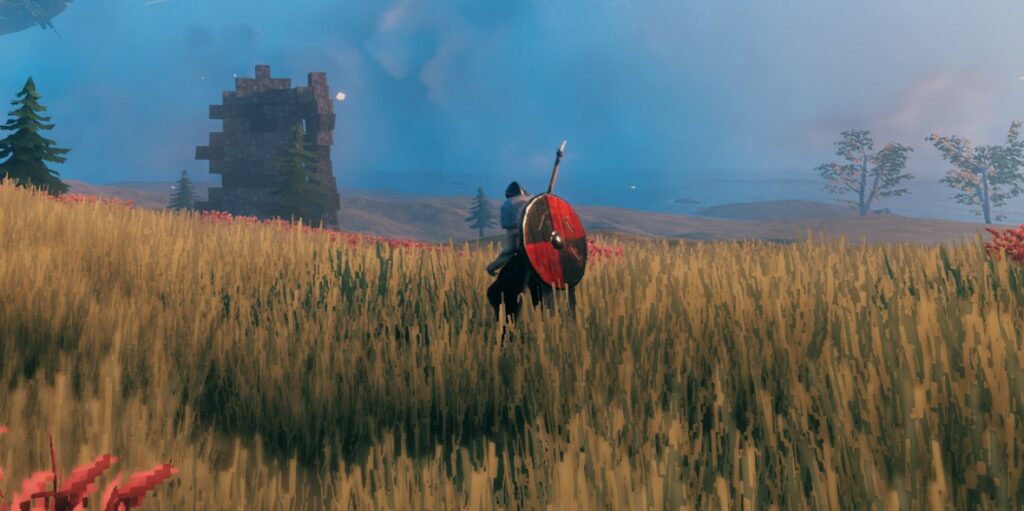 Black Metal in Valheim
It comes after bronze, iron and silver and is more potent in terms of strength and reliability than its counterparts. But unlike the previous, Black metal can only be used to craft weapons and not any kind of armour. On the contrary, it can be used to make immensely strong and impactful weapons for heavy damage and shields to deflect oncoming damage.
We will talk about both types of shield that can be crafted from Black metal and how to forge them and the components required.
Black Metal Shield and Black Metal Tower Shield
These are the two kinds of shields that you can forge by using black metal in Valheim. To define them;
Black Metal Shield– It is a round-shaped shield, forged with black metal and is far superior to the previously built silver shields. It is currently the second strongest shield in the game and can be upgraded to level 3.
Black Metal Tower Shield– It is also a very effective shield to defuse oncoming damage but has a penalty of -20% movement speed when drawn.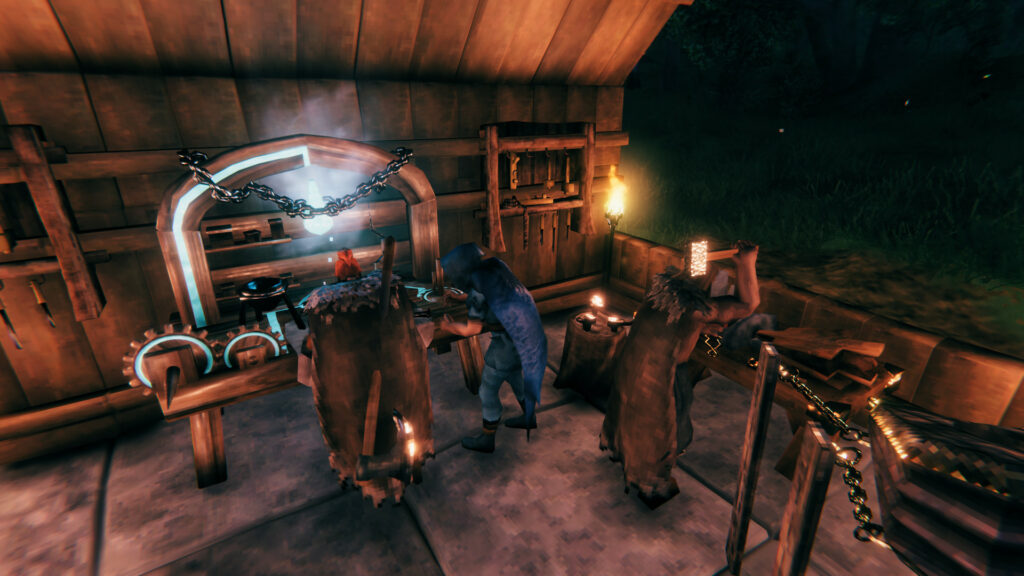 Components required
The components and forge level required for crafting both of these items are similar and mentioned in detailed below:
Components required to forge Black Metal Shield
10 Fine wood

8 Black Metal

5 Chain
Components required to forge Black Metal Tower Shield
15 Fine Wood

10 Black Metal

7 Chain
How to Unlock and craft them?
To unlock these items, you would need to find all of the components required to forge them. This includes black metal scraps, chain and fine wood. It is also important to know that the process requires the use of a Workbench and blast furnace.
Players will need a Forge level of at least 3 to craft level 1 of these items.
The statistics and bonus of these weapons
Both of these shields are very effective in doing their job and it might be a little hard for you to select. The usage of these is situation oriented as the first one is more versatile while the second one is more effective in damage blockage.
Black Metal Shield Stats
Block Power- 90

Parry Force- 50

Parry Bonus- 1.5x

Movement Speed- Impact of -5%
Black Metal Tower Shield Stats
Block Power- 105

Parry Force- 0

Parry Bonus- 0

Movement Speed- Impact of -20%
Be sure to follow us for more Valheim Guides, Tips & tricks, How to(s), etc!