Fortnite's Chapter 2 Season 6 sees a new update as football icon Neymar Jr. hits the video game stage. Neymar has been a fan of the video game since the very beginning and is often seen posting videos of him playing or enacting the characters' moves as his goal celebrations. With him, you will also find 5 new quests that you can play to unlock the Neymar Skin in Fortnite.
Completing 5 quests from Island Soccer Players:
With this update, you will find new characters at the different soccer (or as the world calls it, football) fields. To complete these quests you need to visit a soccer field first. There are 3 soccer fields on the map:
Pleasant Park

Holly Hedges

Dirty Docks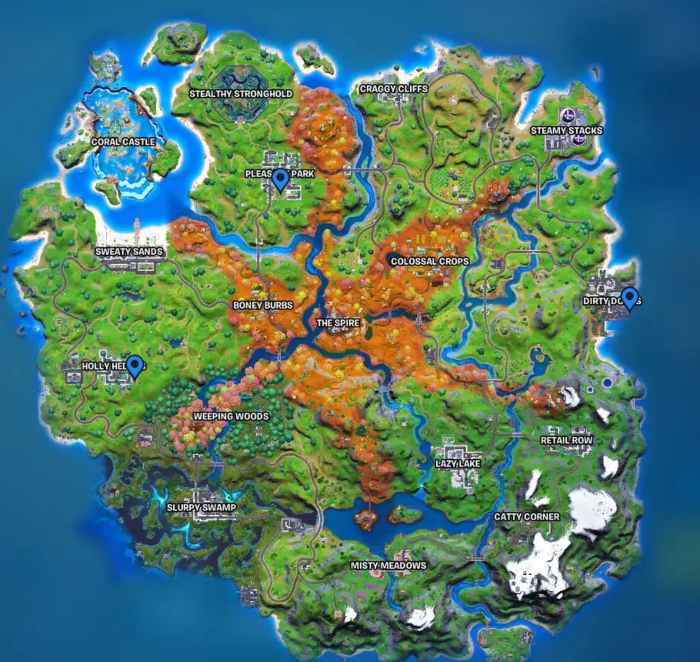 Once you visit any of these fields, you will have to talk to an NPC who will gift you a soccer ball. This ball is important in completing the quests. You can find them in the 'special' tab and need to be on the ground to use the ball.
Once you're on the ground, you will receive the following quests:
Hit three targets with the soccer ball toy
Score a goal with the soccer ball toy
Travel distance on foot (300 meters)
Challenge Derby Dominator
Each of the soccer players will have the same quests and you need to complete them to unlock the Neymar skin. However, it will take you a couple of games to complete these quests as they are not that easy. 
Once you unlock the Neymar skin, few other quests will open up and you will be able to complete using the Neymar skin. These quests are:
Getting eliminations, 
Scoring a goal with the soccer ball toy 
Drop Kicking the soccer ball toy 500 meters as Neymar Jr.
The reward you get for completing these will be a new pickaxe, some back bling and an emote.