Minecraft game is the first game of Sandbox to enable the support of real-time Ray Tracing. Ray tracing gives you the realistic feeling of a new bunch of light, in addition to the water reflections, shadows that seem to be natural, and environmental things as well, in the game. For these plenties of realistic remarkable options everyone trying hard to binge these things in Minecraft. So, this guide will help you in enabling Ray Tracing in Minecraft (Windows 10), just go through it.
Prerequisites for Ray Tracing:
First of all, understand what Ray Tracing is? So Ray Tracing is a technique that generates 3D graphics which make you feel everything realistic and natural in the game. So, the prerequisites to ensure for enabling Ray Tracing in Minecraft is that your RTX video card should to updated to the latest version. And that can be checked by opening your Nvidia GeForce Experience app and then navigate to the Drivers tab and click on it. Then click the button "check for updates" to ensure that you are up-to-date with the latest drivers installed in your system. As of now, Minecraft's Ray Tracing option is only available for the PC (Windows 10) version.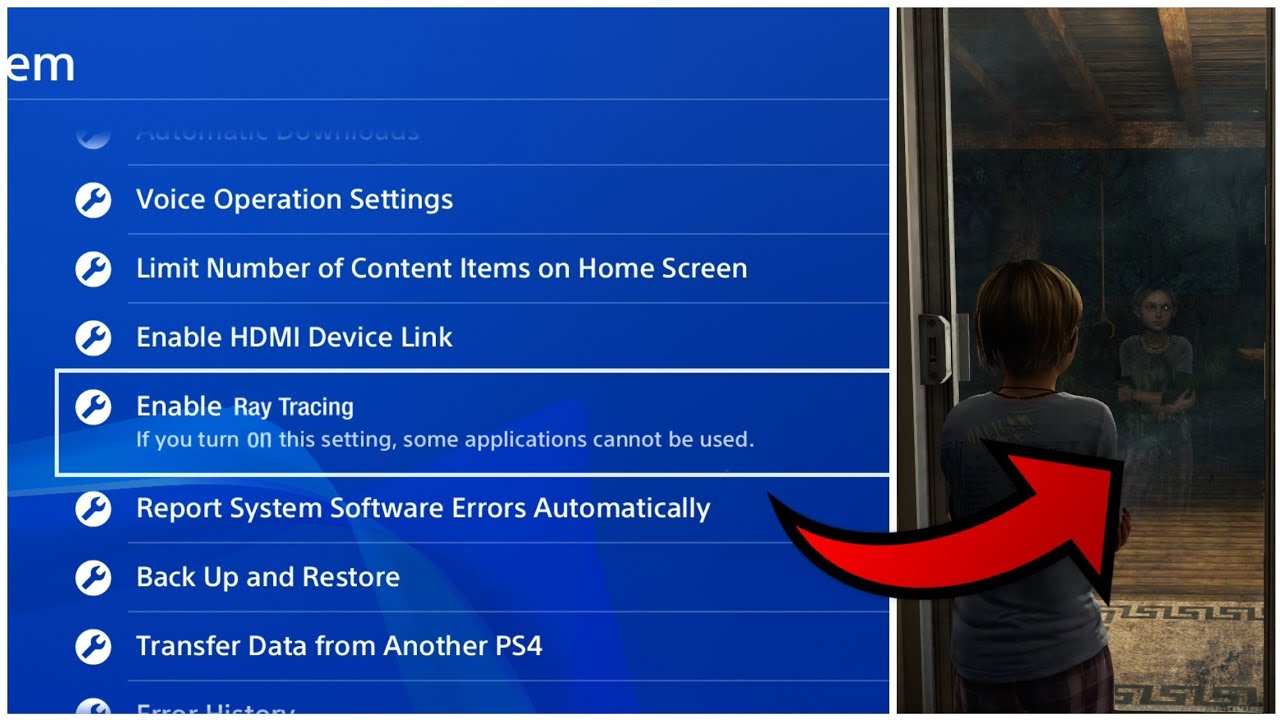 Enable Ray Tracing in Minecraft for Windows 10
In order to bind the setting for enabling Ray Tracing in Minecraft for Windows 10, you have to follow these steps.
First of all launch Minecraft.
Then click on the Marketplace tab available in the Main Menu section in Minecraft.
Then tap on the magnifying-icon, and then over there type "RTX" and tap enter.
There will be plenty of options, but you pick the official RTX packs given by Nvidia.
And then install the pack you chose.
Now after that, navigate back to the main menu and then tap on Play.
Now tap on Create New option, and then hit any one of the RTX World Templates.
When it gets fully loaded, tap the ESC key and then navigate to Settings now move to the Video option.
Now your enabled setting can be seen by scrolling down to the bottom.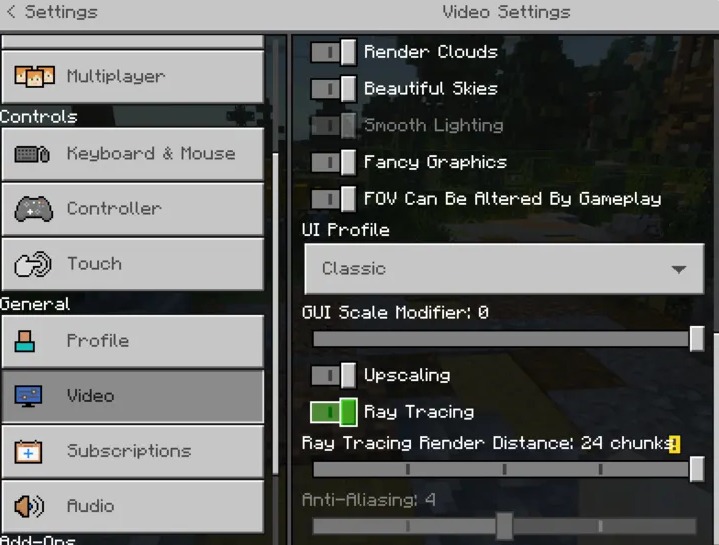 By-default the Ray Tracing Render Distance will have 24 Chunks, but you can change the setting according to your preference and need. As of now, Ray Tracing in Minecraft is available for PC having Windows 10 and not for Xbox or PlayStation. But keep an eye on AskGamer for the availability for these platforms too, in the latest updates, till then binge with the PC version.