Fortnite's new update allows you to acquire free skins. However, you do need to complete various challenges to pick them up. It is easy to miss them, especially if you don't look for them in the in-game shop. Here's how to get the limited-time Street Shadows Challenge Pack in Fortnite.
Street Shadows Challenge Pack:
You have until June 17, 8 pm ET to collect the Street Shadows Challenge Pack. You have enough time to collect it so make sure you follow our guide and complete all the challenges. 
To acquire this pack, you need to first claim it from the in-game shop. Once you do that, you need to then complete the following list of challenges. 
Play 5 matches with friends

: Street Shadows Back Bling

Outlasts 500 opponents

: Street Shadows Glider

Deal Damage to 1000 opponents

: Street Shadows Pickaxe

Complete the previous three challenges

: Street Shadows Ruby Skin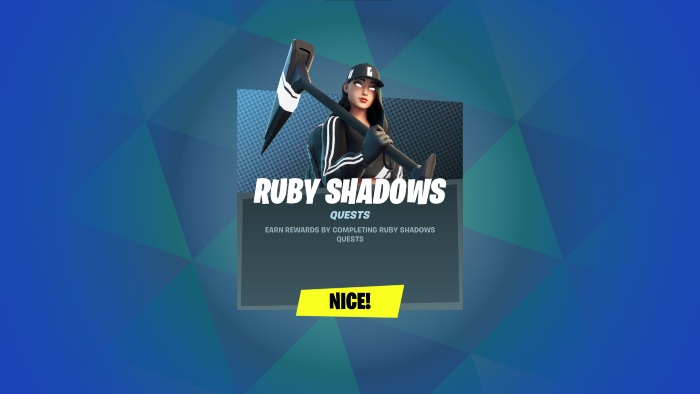 To 'buy' the pack, go to the in-game store and search under the Limited-time section. It is free so you don't need to worry about spending anything. Just buy it as you buy a free game on Epic games, and enjoy.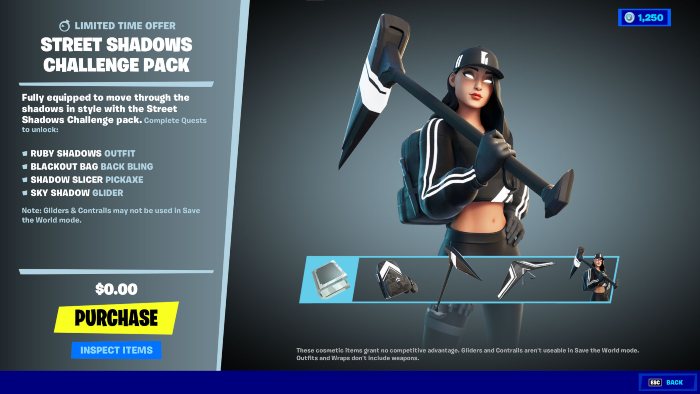 The challenges are quite interesting, but they are time-consuming. You may need to play a number of solo games to outlast 500 opponents. A team rumble with your friends could also help you finish the challenges quickly.