Valheim has a lot of things to offer that can keep you busy and interested in the long run. We will talk about how you can make a cartography table in Valheim. 
If you haven't tried out Valheim yet, you are seriously missing out. It is a Viking survival craft game based on Norse mythology. The game features a wide map with a number of biomes and vegetation. The game was released under Early Access and is still under the same condition., However, news about several additions to the game is official and the game receives an interesting update every now and then.
What is a Cartography table in Valheim?
Among the many items in the game, the Cartography table is a rather new addition to the game. It was added to the game with the Hearth and Home update and has stood out to be a useful factor to the Viking survival game. The Cartography table in Valheim is a unique piece of furniture that lets you copy the contents of your game map. 
Suppose you are playing the game on an online dedicated server or a friend joins your world, you can use it to transfer and share map information with one another.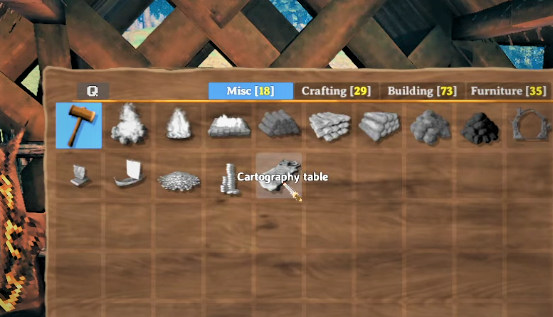 How to use Cartography table in Valheim?
The Cartography table in the game has two different sections. One section is used to 'record discoveries' and is used to transfer the contents of your map. This includes texts, markers and points that have been made on the map.
The second section of the cartography table is 'read map', which allows other players to copy the content onto their own maps.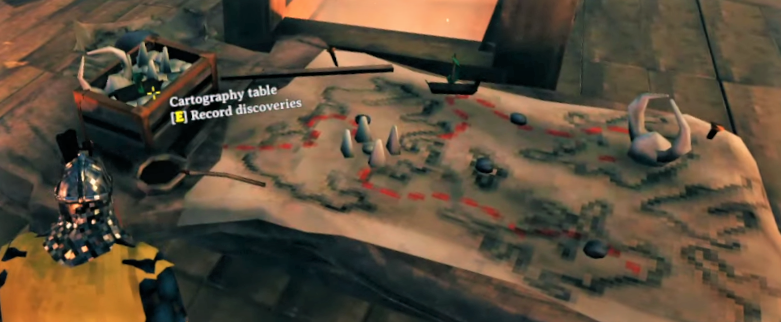 How to make a Cartography table in Valheim?
The first and foremost requirement for this build is Level 1 Workbench. The materials required to craft the table are also very commonly found.
Materials Required:
10 Fine Wood

10 Bone Fragments

5 Leather Scraps

4 Raspberries

2 Bronze
After you have all the components ready, select the hammer and go to the Misc tab. There you will find the cartography table.

Our Thoughts
This is a very useful thing to have in the game, especially if you are playing multiplayer with friends. This way you can go and scout other sections of the map and transfer information accurately with other players. So when the other party visits, they will be informed of their surroundings. 
To know more about Valheim and Other game How to's, Guides and Tutorials, be sure to follow us!