If you are wondering about what Spore Blossoms are in Minecraft then worry no more, follow this guide to know about it in detail.
Minecraft 1.18 has recently got the 'Caves and Cliffs Part II' update and a lot of new things have been introduced to the game. One of the many new additions is the Spore Blossom. To know more about where you can find it in the game and what are its uses, please read the article down below.
What is Spore Blossom in Minecraft?
Spore Blossom is a giant pink flower that can be found hanging from the ceiling of Lush Caves. This is a unique kind of blossom in the game, and it emits small green particles from its golden centre. These small green particles drift towards the ground slowly or float around within a radius of 22-block, in a peaceful manner. This looks amazing, a must-have decor in Minecraft but doesn't possess any important utility besides looks.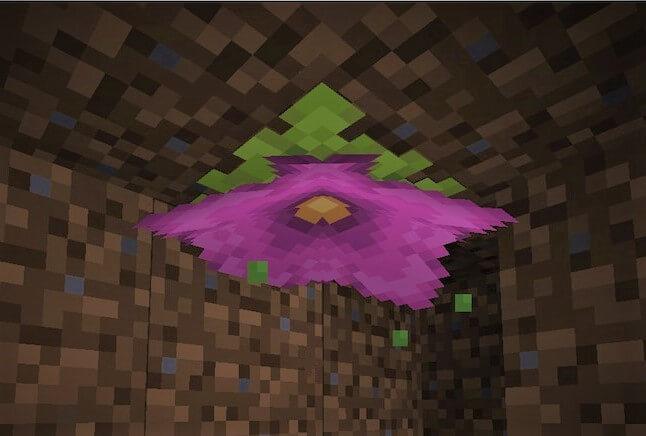 Where to Find Spore Blossom?
As it is a kind of a flower, it can typically be harvested with bare hands or any kind of tool. But unlike other flowers, they can not be cultivated. This makes them very uncommon and you will not find them again in the same place. Though they can not be farmed, they can be found hanging from the ceilings of the Lush Caves biomes. If you are looking to get your hand over a number of Spore Blossoms, then you would need to go on a lot of cave adventures.
The first and foremost thing that you need to do is to find the Lush Cave biome in Minecraft. They spawn beneath the surface of the overworld, so a long tidy task of digging down on the ground is in the task. You will have a better chance of finding Lush Caves by looking for Azalea trees. They are also a rare kind of tree in Minecraft, and they grow directly above a Lush Cave. Azalea trees have light green-yellowish leaves and some small rose-pink flowers.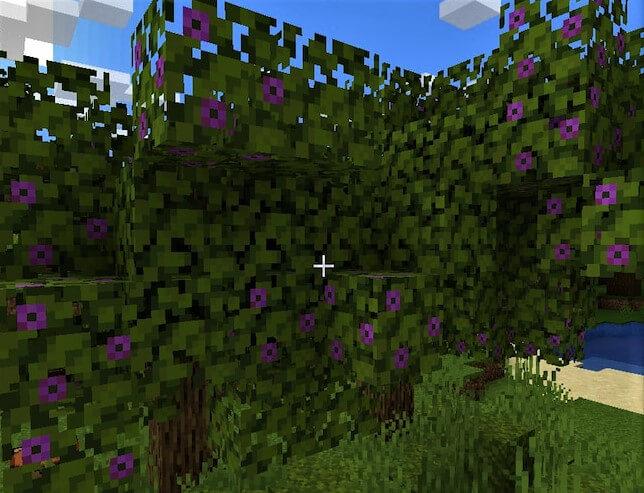 So when you find one of these, there should be a Lush Cave underneath. Dig under the roots of the tree until you find your Spore Blossoms hanging in the Lush Cave.
When acquired, Spore Blossoms can only be placed at the bottom of any solid Minecraft block or slabs. As they hang from the ceiling, that is how players need to use it in decorating their home.
There is also a possibility of finding Spore Blossoms in caverns along a ravine, so be noted.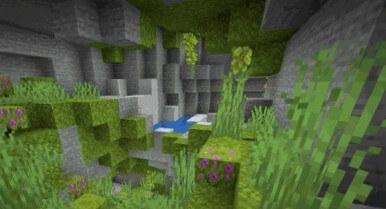 Be sure to follow us for more Minecraft and other gaming Guides, How to's and Tutorials.